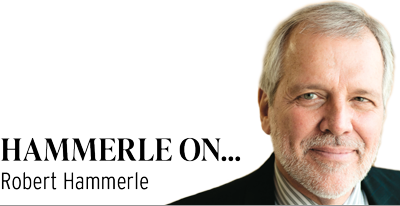 "Nope"
This is not just a bad film, but it is profoundly boring from beginning to end. While director Jordan Peele distinguished himself with "Get Out" (2017) and "Us" (2019), this movie is a complete mess.
Two siblings, played by Daniel Kaluuya and Keke Palmer, run a horse ranch in California. They are soon haunted by an alien spaceship. It is not an exaggeration to say that this defines the entire film.
To add to the viewer's agony, Kaluuya's skills as demonstrated in "Get Out," "Judas and the Black Messiah" (2021), "Queen & Slim" (2019) and "Black Panther" (2018) are lost here. His one-dimensional performance leaves you wondering, "What the hell were you thinking, Mr. Peele"?
Unfortunately, the plot was as banal as it was repetitive. The only interesting character was Palmer, who played Kaluuya's sister. She helped take your mind off the two hours and 10 minutes you wasted in the theater.
To be honest, I suspected that something was wrong with this film. The previews and reviews told you nothing about the movie's substance. You'll learn the reason — it had none!
"Prey"
Filmed in Alberta, Canada, and taking place in 1719, the film focuses on a Comanche tribe haunted by an unknown creature. Thought to be a lion, a small group of men set out to kill it.
But with a performance unequaled in any film this year, Naru, a young girl, joins them. Played in unforgettable fashion by Amber Midthunder, Naru and Sarii, her dog, search for the creature that roams somewhere in the woods.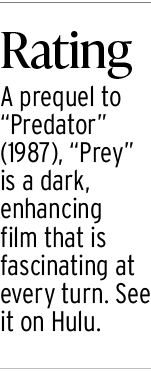 Eventually the predator surfaces and death ensues. All the Comanche hunters are violently killed with the exception of Naru and her brother Taabe (Dakota Beavers). Both are left bleeding and wounded, and they aren't helped when they encounter racist French trappers.
The movie is bloody beyond words, so be prepared. However, to use one of my favorite phrases, Naru takes a violent licking but keeps on ticking. Ironically, her dark Native American facial makeup leaves her at every turn a woman of intense beauty.
I was a history major in college and I love stories of the American West to this day. The Comanche tribe in this film lived like their ancestors before being driven to reservations by white settlers claiming the land.
The strength of this film is that director Dan Trachtenberg, who previously brought us "10 Cloverfield Lane" (2016), brings history to life as you watch Native Americans fight an alien bent on their destruction. In a sense, it was the same battle they fought to preserve their way of life as settlers became human predators.
We should remember that the alien in this film was soon emulated in the 18th and 19th centuries by Americans who nearly destroyed the millions of buffalo serving as food for Native Americans. I was left wishing that Midthunder's Naru found a way to dispose of these human aliens as she does the predator in this remarkable film.•
__________
Robert Hammerle practices criminal law in Indianapolis. When he is not in the courtroom or the office, Bob can likely be found at one of his favorite movie theaters preparing to review the latest films. To read more of his reviews, visit www.bigmouthbobs.com. Opinions expressed are those of the author.
Please enable JavaScript to view this content.