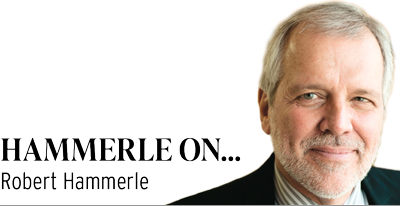 "One Night in Miami"
Written by Kemp Powers and based on his stage play, this is a film that has mesmerizing significance. Director Regina King, coming off her Oscar for Best Supporting Actress in "If Beale Street Could Talk" (2018), could make cinematic history by winning one in this category.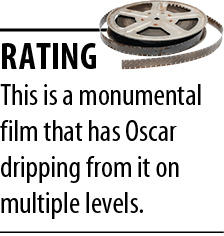 The film centers on four famous people meeting in a Miami motel room in 1964 to honor Cassius Clay for defeating Sonny Liston and becoming the heavyweight champion of the world that very day. Besides Cassius, the others include Malcolm X, football great Jim Brown and popular singer Sam Cooke.
The four carry on devastating conversations about race in America and how to confront it. The debate becomes personal at times and Malcolm X and Cooke nearly come to blows.
But it is the performances that rise to a level seldom equaled on the big screen. Kingsley Ben-Adir brings Malcolm X alive as an incredibly smart, acerbic man whose challenge to white America will result in his assassination a year later.
While Aldis Hodge's portrayal of Jim Brown shows a man determined to have financial success in life even if he has to play second fiddle to white colleagues, you will never forget the performances of Eli Goree as Cassius Clay and Leslie Odom Jr. as Sam Cooke. Goree captures Clay's magic as he entertains in the boxing ring and then finds the courage to convert to Islam with the name Muhammad Ali. He never forgot how to "float like a butterfly and sting like a bee."
But it is Odom who in many ways dominates the film with his singing and his determination to defy Malcolm X and follow his own path to success. If that meant singing to largely white audiences, so be it. He follows up his great role as Aaron Burr in "Hamilton" (2020) as well as helping to make "Harriet" (2019) a historically significant film.
While racial discrimination continues to play a role in our society to this very day, this film serves as a reminder to never forget our national pledge, "All men are created equal."
"The Dig"
This is a tiny film that centers on the crushing blows that most humans experience. Regardless of our moments of joy and achievements, disappointment and loss always lurk in the shadows.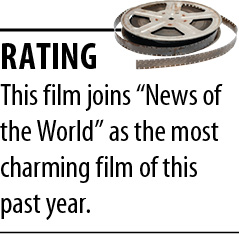 "The Dig," based on a true story, takes place in England on the edge of war in 1939. Edith Pretty, a recent widow with a young child, regularly visits her husband's grave to leave flowers. As a distraction, she hires Basil Brown, an excavator, to dig up mounds on her estate. She wants to find out what lies underneath.
Carey Mulligan is marvelous as she follows up her powerful role in "Promising Young Woman" playing Edith, a wealthy widow with a growing health problem. The loss of her husband has left her and her son struggling to find meaning in a world turned upside-down.
And Ralph Fiennes matches her in every scene, playing a financially desperate digger looking to support his caring wife (Monica Dolan). Having been taught as a child how to excavate by his father, Brown senses that something important lies under the mound that attracted Edith's interest in the first place.
There are a number of supporting performances that help give this film its emotional impact. Mrs. Brown fights hard as an aging woman trying to have their long, childless marriage mean something. Lily James, one of my favorite actresses, is an archeologist helping on the dig with a marriage falling apart when it appears her husband (Ben Chaplin) is gay. She is then attracted to Pretty's cousin, played by Johnny Flynn, who is being drafted into the Royal Air Force.
It gives nothing away to say that a large boat is discovered in a grave containing valuable jewelry and artifacts that were buried to honor an important Anglo-Saxon leader from around the seventh century. Do they sell it to make a fortune or donate it to a museum so that English citizens can learn from their past? See the film for the answer and watch their wonderful journey.•
• Robert Hammerle practices criminal law in Indianapolis. When he is not in the courtroom or the office, Bob can likely be found at one of his favorite movie theaters preparing to review the latest films. To read more of his reviews, visit www.bigmouthbobs.com. Opinions expressed are those of the author.
Please enable JavaScript to view this content.