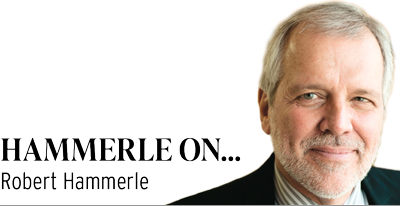 "Promising Young Woman"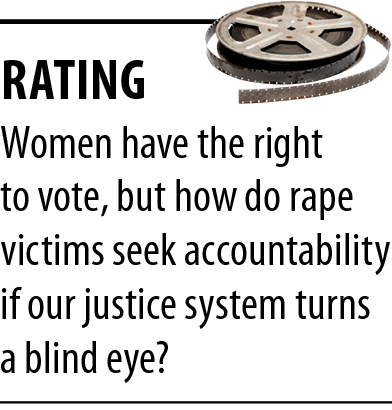 With her directorial debut, Emerald Fennell brings to the big screen a dazzling film that will leave audiences feeling like they volunteered to have an electroshock treatment. Never will you see vengeance played out in such a heartbreaking manner.
Giving nothing away, the talented Carey Mulligan plays Cassandra "Cassie" Thomas, a seemingly bored 30-year-old medical school dropout living with her parents. Working in a coffee shop, she has no friends or social interests.
However, she does have a hobby, namely, to haunt bars where she fakes intoxication only to aggressively confront men who pick her up with sexual intentions. When one of them states that he feels a connection to her, Cassie responds, "A connection? OK, what do I do for a living? How old am I? How long have I lived in the city? What are my hobbies? What's my name?"
But Cassie is motivated by other dangerous goals. She seeks vengeance on both a med student who raped her best friend in school and the adults — men and women — who covered up the attack.
Mulligan gives an Oscar-worthy performance that mirrors her roles in such memorable films as "Never Let me Go" (2010), "The Great Gatsby" (2013), "Suffragette" (2015) and "Mudbound" (2017) to name a few. Her makeup ranges from smeared lips as a drunk to provocative attire as a prostitute dancer at a bachelor party.
The film is helped by a number of supporting performances ranging from Bo Burnham as a doctor with a hidden past who sought to be her boyfriend to Laverne Cox as the hysterical owner of the coffee shop who is one of the few human beings who likes Cassie. Alfred Molina, Connie Britton, Alison Brie and Chris Lowell also hold your attention at every turn.
This powerful movie has a great soundtrack that captures an ending that will leave you murmuring, "Oh my god!" Think of Mulligan turning "Dirty Harry" into a female "Dirty Cassie".
"Pieces of a Woman"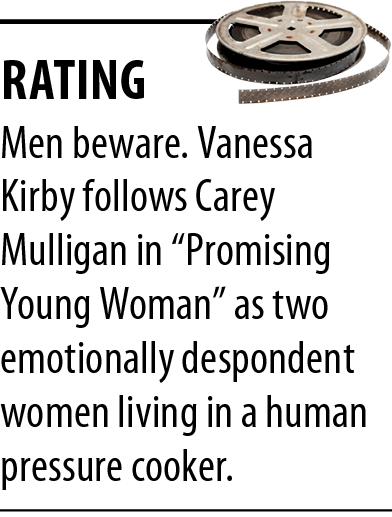 The devastating performances of Vanessa Kirby and Ellen Burstyn allow this film to outrun some unfortunate weaknesses. Kirby plays Martha, a woman whose first child dies in an agonizing home birthing process. This moment begins the movie and Martha and viewers are left emotionally paralyzed.
The film spans Martha's journey in Massachusetts from September to April. Though Burstyn is not particularly likeable in her aggressive role as Martha's mother, her horrifying story relating her experience as a child in a Nazi concentration camp allows everyone on and off the screen to peer into her soul.
But Kirby dominates the entire film. Her blonde hair constantly disheveled, she aimlessly drifts through life as she is urged to support the criminal prosecution of her midwife.
However, it is here that the movie lost traction, particularly from an attorney's standpoint. First of all, Shia LaBeouf's character evolves into a hateful cad as he morphs from Martha's caring and comforting live-in other to having an affair with the prosecutor (Sarah Snook) handling the criminal case.
On top of that, the courtroom scenes are amateurish by any definition. Director Kornel Mundruczo apparently did not care enough to address the fact that there was no evidence to support criminal wrongdoing.
In any event, ignore the film's flaws and give the movie a chance. I suspect Kirby could very well challenge for an Oscar, and that is reason enough.
"News of the World"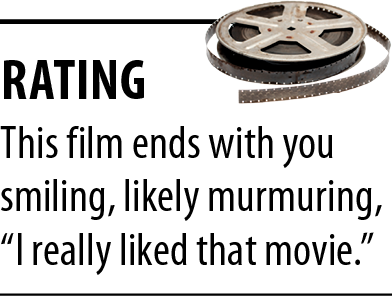 Any movie starring Tom Hanks and directed by Paul Greengrass commands my attention. Hanks' resume speaks for itself, while Greengrass brought us such inventive historical films as "United 93" (2006) and "22 July" (2018).
Here, we watch Hanks play Captain Jefferson Kidd, a retired Army Officer traveling through Texas in 1870. He makes a living holding meetings in various towns as he reads accounts from national newspapers.
A widower racked with guilt, his life turns upside-down when he comes across a 10-year-old girl hiding near a burned wagon and a man hanging in a tree. She speaks no English after being kidnapped by Kiowa Indians and raised as a member of their tribe years earlier.
The movie unfolds as Captain Kidd forces the angry young girl to travel with him as he seeks out her aunt and uncle to raise her. His hands are full: This girl has had two sets of parents killed, resulting in a fiery attitude.
Hanks is marvelous as expected, trying to save his companion as he encounters bandits and desperados on their journey. But it is the performance of Helena Zengel as the 10-year-old Johanna that will win your heart. She is a handful for Hanks to handle morning, noon and night.
However, their evolving interaction brings a parental love story to the screen that must be seen to be believed. The world in 1870 was heartbreaking, particularly in small towns and rural areas, and you watch a father/daughter relationship evolve where death waited around every corner.
At the center of this film is a description of life in our country for many today. People worked from morning until night to carve out a living, and unhappiness overwhelmed many. Racism prevailed with the end of slavery. Captain Kidd and young Johanna found a way to bring a bit of joy to strangers' lives, and this movie will likely do the same for you.•
• Robert Hammerle practices criminal law in Indianapolis. When he is not in the courtroom or the office, Bob can likely be found at one of his favorite movie theaters preparing to review the latest films. To read more of his reviews, visit www.bigmouthbobs.com. Opinions expressed are those of the author.
Please enable JavaScript to view this content.