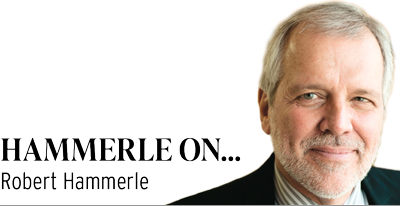 "Queen & Slim"
"Queen & Slim" follows in the footsteps of "BlacKkKlansman," a Spike Lee movie, "The Hate U Give" and "Black and Blue" as films with the courage to examine racial prejudice permeating many police agencies across our country. Here, Queen and Slim are out on a first date. A bigoted white police officer stops their car and ends up shot and killed by Slim in self-defense after Queen is shot.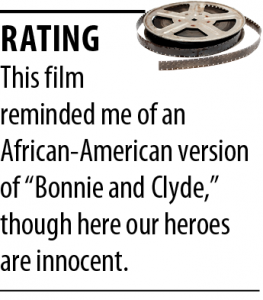 This happens in Cleveland, Ohio, and the rest of the film spans six days as our couple flees to southern states and tries to figure out what to do. Hunted by police agencies in a massive search, they become heroes in various black communities when a video goes viral showing the police officer shooting Queen in the leg before Slim is forced to respond.
The movie is as intense as it is provocative. Daniel Kaluuya, playing Slim, and Jodie Turner-Smith, playing Queen, are having an uncomfortable dinner where Queen, an attorney, is clearly uneasy after a hearing where her client is facing a death penalty. Things aren't helped by Slim's eating habits. As you watch their relationship grow in the midst of uncontrollable turmoil, Tuner-Smith is unforgettable as a black woman wrestling with her own identity.
Coming off his great performances in "Get Out" (2017) and the 2018 films "Black Panther" and "Widows," Kaluuya is at the top of his game as a lonely man in a strange world who is falling in love with his traveling companion. Heading from one location to another as they decide to get to Florida and find a way to sail to Cuba, Queen and Slim surprisingly find meaning in what appears to be a meaningless world.
Like the three movies I referred to above, this is not a film that is likely to be seen at any FOP conventions. Nonetheless, racism continues to emerge from the darkness at various moments in our legal system. And it is usually black American citizens, not white ones, who end up being gunned down under questionable circumstances by the police across our country.
Though I have many police officers who are friends following my 40 years of service as a criminal defense lawyer, I have repeatedly told them it is their responsibility to try to eliminate all elements of racism in our profession. As seen in "The Hate U Give," it is well recognized that the police are frequently put in a difficult position when they pull a car over on a dark night in what is labeled as a crime-infested area. Yet this disgusting problem won't be solved without their leadership.
"The Two Popes"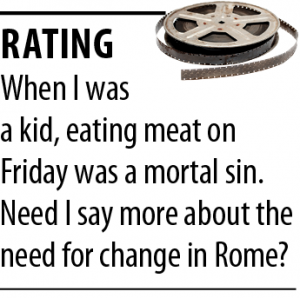 "The Two Popes" hits a cinematic home run on multiple levels. Historically significant, the incredible screenplay by Anthony McCarten is as witty as it is intellectually stimulating.
The incredible performances by Jonathan Pryce and Anthony Hopkins have to be recognized when Oscar nominations are announced. Pryce plays a cardinal from Argentina who comes to Rome to seek permission from Hopkins' Pope Benedict to retire. However, with Benedict facing a scandal and self-doubt, an unanticipated relationship develops that is as captivating as anything you have seen on the big screen in years.
With the pope as conservative as the cardinal is liberal, their interaction reveals the weaknesses of both men. As the pope suffers a financial scandal involving a close associate as well as an anachronistic conservative approach to Catholic teachings that is driving many people out of the church, the cardinal reveals his ghastly cooperation years earlier with a military dictatorship that ravaged Argentina. Having evolved into a cardinal dedicated to helping the poor, he is forced to confront the sad reality that he contributed to thousands of children in his own country who disappeared at government direction for unknown reasons.
Incredibly, it is these conversations that make this film such a cinematic success. Despite having little in common, the present pope and his soon-to-be successor known as Pope Francis find common ground that also involves moments of unexpected laughter.
However, what made this film stand out for me was the opportunity to explore what is wrong with the Catholic Church to this day. Sadly, though dedicated to the teachings of Jesus Christ, the church adopted standards centuries after Christ's death that are discriminatory by any definition.
As an example, look at what is happening in Indianapolis today with an archbishop forcing the firing of married gay teachers at Catholic high schools. There is no theological basis for such actions, and it makes it impossible for many Catholics to attend church until the archbishop's actions are both criticized and condemned.
While both the condemnation of abortion and divorce find their roots in medieval thinking, the church's discrimination against women has got to come to an end. The church would immediately find both inspiration and admiration if it would finally allow women to be priests, and Catholics as a group should demand such action. And that includes removing celibacy requirements and allowing priests to marry.
The sad reality is that the church is dominated by a group of aging cardinals who need to revisit the teachings of Christ in a fashion that welcomes Jesus into the modern world. Pryce's cardinal, who is now our pope, clearly has fought for change that has meaning, and all of us should support him whether or not we are Catholic.•
• Robert Hammerle practices criminal law in Indianapolis. When he is not in the courtroom or the office, Bob can likely be found at one of his favorite movie theaters preparing to review the latest films. To read more of his reviews, visit www.bigmouthbobs.com. Opinions expressed are those of the author.
Please enable JavaScript to view this content.