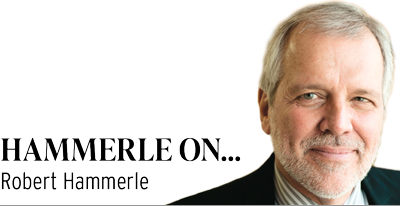 "Raya and the Last Dragon"
I saw this charming movie with my dear friend Belle Choate. To give you an idea of its impact, we wiped tears off our cheeks on several occasions. Need I really say more?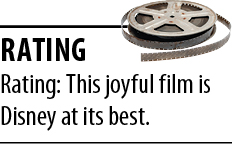 Well, let me try. Dragons sacrificed themselves over 500 years ago to destroy the evil Druuns and save humanity. Sisu, voiced by Awkwafina, is the one survivor but remains in seclusion. She is needed again as the Druuns have resurfaced with their horrible skill of turning anyone they touch into stone.
Raya, a lone warrior, united with Sisu to try to find the remnants of a magic crystal that will destroy the Druuns. The country, known as Kumandra, has fragmented into several distrustful societies and Raya, Sisu and a small group of committed friends begin a dangerous journey.
Several things contribute to this film's emotional success. To begin with, Raya, voiced by Kelly Marie Tran, is in many ways a female version of Peter Pan. Her relationship with Sisu, who can transform into a young woman, forms a partnership that rivals Butch Cassidy and the Sundance Kid. Add her team of cohorts ranging from an overweight man, a young boy and three adults who look like babies and every scene is magic.
However, it is her relationship with Namaari, voiced by Gemma Chan, that adds another bit of glorious icing to this cinematic cake. A former friend who is now a rival under her mother's leadership, she and Raya are two smart, beautiful women who must find a way to bridge the gap that separates them.
This film reminded me of the schism keeping our country from joining hands. Wouldn't it be a gift from the gods if Raya and Sisu could convince us to join hands to unite in our own version of Kumandra?
"The Father"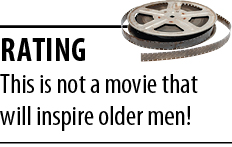 Nominated for six Academy Awards, "The Father" deals with an aging father, played by the 83 year-old Anthony Hopkins, who is battling dementia. Hopkins, nominated for Best Actor, is overpowered by this affliction from the beginning of the film.
Living with his daughter, played by Olivia Colman, everyone knows of his mental condition but him. Colman gives a shattering performance that could very well land her an Oscar for best supporting actress.
Colman fights away tears as she watches her father forget everything in his past. As he alienates caregivers who are simply trying to help, she knows that a care facility is on the horizon.
One of those home nursing assistants is played by the talented and largely overlooked Imogen Poots. Aside from her acting skill, I have always loved her name, so hunt her down in the engaging but horribly nasty "Green Room" (2015).
This inventive film, barely 1½ hours long, will likely leave you repeatedly thinking, "Good God, don't let this happen to me." In one of the few moments that Hopkins touches on reality, he cries as he tells a medical counselor that he feels like an aging tree that has lost all of its branches and leaves.
How do you deal with a parent who not only forgets your name but believes your dead sister is still alive? Unless you are fighting severe depression, see this film for the answer.
"Quo Vadis, Aida?"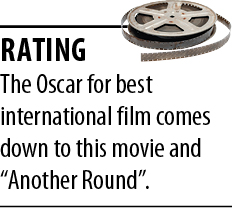 This is a devasting film that will scorch your soul. It is based on a true story during the Bosnian war in 1995 where over 9,000 Muslims, mostly men and boys, living in a small town were gunned down by the Serbian Army. In many ways, it will remind you of German Nazis in World War II.
Jasna Djuricic, denied Oscar consideration, gives one of the great performances you will see in any 2020 film. She plays Aida, a schoolteacher serving as a translator for the United Nations.
When the Serbian Army enters Srebrenica, her town, the residents flee to the UN camp to seek safety. That includes Aida's husband and two teenage sons. Negotiations then take place with Serbian Gen. Ratko Mladic, played in an unforgettable hateful performance by Boris Isakovic, to determine the fate of Srebrenica's citizens.
You watch Aida's increasing desperation as she tries to separate her family from a crowd that appears doomed. When an agreement is reached that will send the men and women away in separate buses under Serbian "protection" for an alleged safe destination, your heart will break as Aida is forced to say goodbye to her family.
Without giving anything away, the film ends with Aida returning as a teacher years later. She has no smile on her face and neither will you. You leave the theater remembering the moment when her husband rejected fake UN identification to get on the bus with their boys to protect them.
We live in an ugly world, my friends.•
• Robert Hammerle practices criminal law in Indianapolis. When he is not in the courtroom or the office, Bob can be found at one of his favorite movie theaters preparing to review the latest films. To read more of his reviews, visit www.bigmouthbobs.com. Opinions expressed are those of the author.
Please enable JavaScript to view this content.