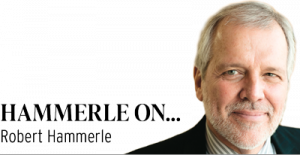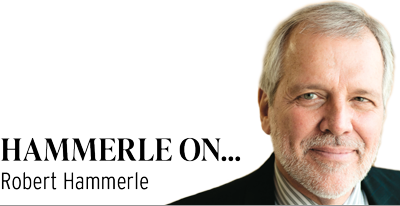 "Scream VI"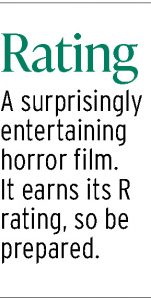 As I watched this film, which contains a great deal of bloody human slashings, I kept wishing that it involved "80 For Brady" and "Cocaine Bear." It was disappointing that Brady didn't get stabbed by the bear. They both would have been better movies.
Then again, this movie would have even rewarded you cynics. Several survivors of Ghostface's murderous rampage in Woodsboro have fled to New York. Led by sisters Sam (Melissa Barrera) and Tara (Jenna Ortega) Carpenter, they join a group that discovers that Ghostface likes New York.
Ghostface is everywhere, stabbing and killing at random. Courteney Cox, the only actor from the original "Scream" films, reappears as Gale Weathers, a writer seeking to help Sam and Tara, Ghostface's principal targets. Without saying more, don't count on seeing Cox in "Scream VII"!
There are several good actors appearing in this nasty film, and they contribute to its impact. But it is the fine performances of Barrera and Ortega that define the captivating impact of this movie.
How on earth is it possible to like a film where everyone, and I mean everyone, ends up stabbed and bloody, if not dead? Swallow your doubt and see it.
"John Wick: Chapter 4"

OK, are you going to like this film? Let me use a metaphor to best describe your chances.
Think of the best roller coaster ride that you have ever ridden. Now, imagine that it lasted 2 hours, 49 minutes. That summarizes this "John Wick" film. You are both encouraged and warned!
Keanu Reeves is superb playing Wick, a hitman with a price on his head. With very little dialogue, he is in a constant fight in nearly every scene as he battles the High Table's attempts to kill him. His fight for his life takes him from New York to Paris to Japan to Berlin.
Coming off his clever role as Pennywise in the horror films "It" (2107) and "It Chapter Two" (2019), Bill Skarsgård does a marvelous job playing the Marquis de Gramont, the head of the High Table. He is both quiet and unassuming as a villain who has unleashed an army to kill Wick.
What makes this movie hold your attention is that Wick is helped by a number of people, all in memorable roles. Ian McShane plays Winston Scott, Wick's former enemy who wants to save him and destroy the High Table even though Charon, his top assistant, is killed. Ironically, Lance Reddick, who died recently, send us a cinematic goodbye playing Charon.
While Laurence Fishburne has a small role playing the Bowery King, a McShane supporter, Donnie Yen and Shamier Anderson are unforgettable playing Caine and Mr. Nobody, the Tracker. Yen's Caine is the most violent blind man to ever hit the silver screen. Along with Mr. Nobody and his killer dog, they temporarily become allies of the High Table until joining forces with Wick. Their struggle defines the appeal of this film.
While there are a number of other great performances, which include Wick's old friends Shimazu Koji (Hiroyuki Sanada) and his daughter Akira (Rina Sawayama), I'll leave you to hunt them down in the film. Just remember the phrase "loving husband" that Wick wants on his tombstone. Why? You'll find out.•
__________
Robert Hammerle practices criminal law in Indianapolis. When he is not in the courtroom or the office, Bob can likely be found at one of his favorite movie theaters preparing to review the latest films. To read more of his reviews, visit www.bigmouthbobs.com. Opinions expressed are those of the author.
Please enable JavaScript to view this content.