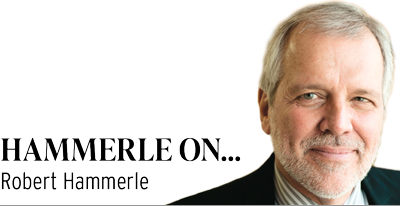 "Soul"
"Soul," to be seen on Disney+, deals with a simple question facing all human beings, namely, what is great about living on this Earth for a very short period of time? How is it that anger, bitterness and disappointment ruin so many lives?
In this case, Joe Gardner, voiced by Jamie Foxx, is a middle school band teacher who suddenly is offered the chance to play the piano with a popular jazz band. Deciding to follow his dream and leave his students behind, he suffers an accident that lands his soul in the Great Before.
It is here that souls of the deceased follow an escalator to the Great Hereafter while new ones get their personalities before going to Earth. Desperately wanting to return, Joe becomes friends with 22 (Tina Fey), a soul with no interest in living on Earth.
As you watch Joe and 22 embrace the human condition as they search for the meaning of life, make sure you have some tissues handy. On top of that, the movie becomes hysterical beyond words as you watch Joe return in the body of a cat and 22's soul in the human Joe.
But as I, like many, watched the domestic terrorists invade our Capitol at the bidding of our disgraced president, "Soul" caused me to ponder their purpose. What caused them and Trump to throw away the Christmas spirit that involves love, understanding and friendship with your fellow man in exchange for hatred and violence? They certainly need to be prosecuted.
Instead of being consumed by propaganda asserting that the election of Joe Biden was based on fraud, shouldn't all of us follow Joe Gardner's discovery of the joy of taking a deep breath in the morning and taking a walk with a smile on our face? This is a democracy where friends will share passionate disagreements, but they need to remain friends.
As all of us eventually come to the end of life's journey before going to the great beyond, don't we want to avoid reflecting on life with great regret? The time to love your neighbor as yourself, regardless of differences, is now. Joe Gardner found the joy of praising a talented female trombone-playing student. Let us try to make the United States a more honorable place to live than it was when a soul hooked up with us at birth.
Let us hold hands, reject violence and again learn the joy of laughter, shall we?
"Wonder Woman 1984"
Let me be short and to the point. While I truly enjoyed the first "Wonder Woman" (2017), this one was an agonizing experience. Its only possible benefit was its length of 2½ hours. If you were on your deathbed, it would feel like years were added to your life!
Gal Gadot goes nowhere in this boring film. Watching her reunite with her dead husband (Chris Pine in a role where you suspect he wishes he were still dead) goes slowly nowhere. Kristen Wiig's performance of the villain Cheetah looks like a bad "Saturday Night Live" skit.
However, the film sunk under its own weight with its concentration on Pedro Pascal as the movie's principal villain, Maxwell Lord. Your hatred of him as he tries to control the world destroys the repetitive special effects.
"Mulan"
Quite frankly, I do not care what various critics have said, as I liked this film from beginning to end. How can you not embrace a movie that focuses on women being treated as second class citizens only to have one emerge as a warrior?
Unlike its animated predecessors that appeared in 1998 and 2004, this is a live-action film. Set centuries ago in China, a male member from every family is asked to volunteer for military service to save the emperor from an invading throng of nasty insurgents.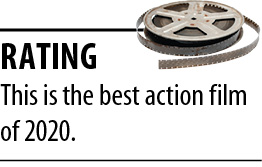 Mulan and her sister have no brothers, so she dresses and acts like a man to save an aging father from certain death. What follows is a compelling story filled with great special effects that follow Mulan's rise to hero status until she reveals herself as a woman for reasons you have to see for yourself.
There are a number of great performances, beginning with Yifei Liu as Mulan. She is convincing at every turn, whether in battle or trying to figure out how to shower while housed with a group of men.
While Tzi Ma is delightful in a role as Mulan's loving father, as is Jet Li as the emperor, the two villains played by Jason Scott Lee and Li Gong elevate this film with convincing performances. In particular, Li Gong captures your attention as a dangerous witch whose powers include transforming into a hawk to allow speedy travel.
Hunt down this film on Disney+ and you will not be disappointed. Kids of any age also will enjoy it.•
• Robert Hammerle practices criminal law in Indianapolis. When he is not in the courtroom or the office, Bob can likely be found at one of his favorite movie theaters preparing to review the latest films. To read more of his reviews, visit www.bigmouthbobs.com. Opinions expressed are those of the author.
Please enable JavaScript to view this content.