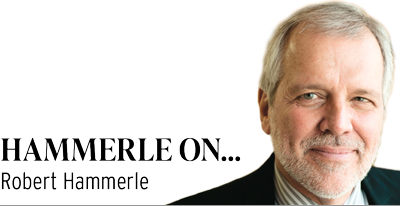 "Spider-Man: Far from Home"
"Spider-Man: Far from Home," directed by Jon Watts, is a box office smash hit that was released at the perfect time. The film does a splendid job as it incorporates the world following the conclusion of this year's overwhelming "Avengers: Endgame." The plot benefits from beginning to end.
The film centers on Peter Parker/Spider-Man as a high school senior who simply seeks to lead a normal life. His class is going on a trip to Europe, and he longs to blend in so he can find a way to express his love for Michelle/MJ, a classmate played with great charm by Zendaya.
The strength of this movie flows from its focus on a teenage superhero who just wants to be an average guy. Nonetheless, even though the film benefits from many humorous moments, you know from the beginning that the bulk of the film will involve monumental battles with various villains.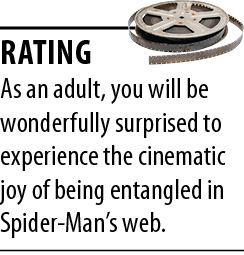 As Parker does his best to hide his identity, he quickly learns that it is Spider-Man, not Parker, who will be needed to save the world. Discovering that a fellow superhero known as Quentin Beck (Jake Gyllenhaal) is actually a monstrous adversary known as Mysterio intent on killing anyone in order to gain control of Earth, Spider-Man is forced by the arrogant Nick Fury (Samuel L. Jackson) to abandon his friends to help save mankind.
Tom Holland again does a remarkable job playing a young superhero. I can't think of another actor who could embody a confused teenager with such warmth and spirit. On top of that, Zendaya follows up her unforgettable performance as a trapeze artist in "The Greatest Showman" (2017) with her role as a young schoolgirl who hides her affection for Parker. The film becomes an affectionate love story of two young friends trying to find a way into each other's arms.
The movie's only slight drawbacks center on rather ridiculous performances by J.B. Smoove and Martin Starr as the high school teachers guiding their class through Europe. Unfortunately, their portrayal of teachers is an insult to educators dedicated to inspiring secondary students.
Though the film also becomes a bit burdensome with its concentration on Iron Man's (Michael Downey Jr.) death in the last "Avengers" movie, the movie retains its power with the performances of several other actors. No one plays an unlikeable hero better than Samuel L. Jackson, and Jon Favreau will hold your attention as Happy Hogan, a mentor of Spider-Man who is fun to watch as he tries to mask his affection for May Parker (Marisa Tomei), Spider-Man's aunt. Also, Gyllenhaal may be the most intelligently wicked villain appearing in any Marvel film. Jacob Batalon again appears as Ned, Spider-Man's devoted friend.
But the sad reality is, while movie-goers flock to see "Spider-Man," "The Avengers" and "Captain Marvel," great movies such as "The Mustang," "Late Night" and "Yesterday" quickly drift into oblivion. While I fully understand that many people would prefer to wait to watch these films on Netflix, it is a bit depressing to anticipate a future devoted solely to Marvel action films and a few intriguing animated films such as "Toy Story 4" and "The Lion King."
A trip to Iceland
I'm only able to provide you one movie review, as Monica Foster and I just got back after spending 10 memorable days in Iceland with our good friends, retired Judge John Tinder and Jan Carroll. With the temperature in the low 50s each day, combined with 22 hours of sunlight, our seven-day cruise around much of the island resulted in an incredible adventure.
There are only about 350,000 people in Iceland, with about 150,000 residing in the capital, Reykjavík. We cruised the north and south coasts of western Iceland, engrossed by a continuous view of large, rocky cliffs populated by incredible numbers of birds. We crossed the Arctic Circle, and I simply closed my eyes and imagined Leif Erikson leaving the island for North America in 1000 A.D.
We docked each day at various inlets and had a choice of daily excursions, and each one left us repeatedly mesmerized. We had bus transportation to reach each site, and the roads were cut through endless fields of lava. Other than moss, nothing grows in this area, yet it remained beautiful beyond words.
Our treks ranged from several massive waterfalls to a tour of a large power plant generating electricity from geysers rising from underground near old volcanoes. We were led by several female scientists, all with black T-shirts inscribed "Hot and Steamy" or "I've Got the Power." Mo is still mad that I didn't buy her one!
In addition, one of our great experiences occurred when we took a boat to a small island named Vigor Island, where thousands of puffins stood on a rocky beach no more than 20 feet away. Our guide had us remain on a path carrying 3-foot-long poles with a flag on one end to wave away Arctic terns. As hard as it is to imagine, the terns were nesting in a very close, weedy field, and they dive-bombed all of us to keep us away from their nests. They literally would have tried to peck at our heads unless they were waved away. What an experience!
Two other days centered around trips to magical swimming holes known as the Myvatn Nature Baths and the Blue Lagoon. Both function as large ponds where the water was a deep blue and had a temperature of more than 90 degrees Fahrenheit. You had to shower before entering, and then you walked down a ramp into a lagoon that was over 4 feet deep. On top of that, there was a bar set up in the Blue Lagoon that made you feel like a devilish character that just snuck into heaven.
One of the walking trips took us to a series of bubbling geyser pools that resembled a section of Yellowstone Park. Steam smelling like sulfur engulfed everyone, and it made you feel like you were on a scientific expedition. Lastly, with the North American/European tectonic plates separating every year, the earth is ripped apart in several locations where you can walk through a narrow valley with the cliffs towering over 150 feet above you. Without saying more, you can fully understand why each day ended with you being thankful for the opportunity to experience such an unforgettable adventure.
With the season too short to grow any meaningful crops, most of the farms raise Icelandic horses and sheep. Given that island residents had to live in a country where there was little more than three hours of daylight nine months out of the year, you were left wondering why most young people didn't eventually immigrate to Europe or the United States to explore opportunities denied to them in their homeland.
However, the people we met were fun and engaging. The four of us spent one day touring Reykjavík, making use of "hop-on hop-off" busses. We actually watched much of the Women's World Soccer semifinal in a bar called The Big Lebowski. We all felt like The Dude after knocking down several White Russians!
However, let me warn you that Iceland may be one of the most expensive places you will ever visit, as they have a tax of 37 percent on everything. Though nothing came cheap, you could quickly forgive them, given that the government is able to finance health care and road maintenance for all of its residents. This was a trip that the four of us will always treasure. I am one lucky guy.•
• Robert Hammerle practices criminal law in Indianapolis. When he is not in the courtroom or the office, Bob can likely be found at one of his favorite movie theaters preparing to review the latest films. To read more of his reviews, visit www.bigmouthbobs.com. Opinions expressed are those of the author.
Please enable JavaScript to view this content.