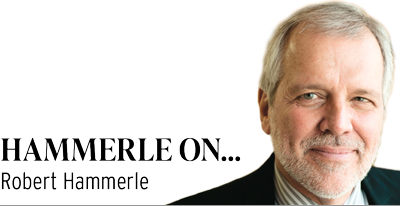 "Spider-Man: No Way Home"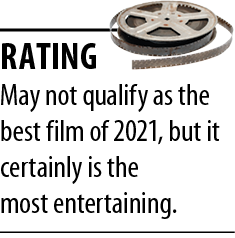 It's setting box office records for a good reason. With compliments to director Jon Watts, this is a dynamic film filled with adventure, intrigue, comedy and an emotional impact that will leave you in tears on more than one occasion.
To begin with, Spider-Man's life is ruined when a Fox News-type commentator (J.K. Simmons) exposes his name to the public. Experiencing a combination of praise and condemnation, he seeks out the help of Doctor Strange (Benedict Cumberbatch) to find a path to normalcy. While his only remaining support comes from his "adopted" mother (Marisa Tomei), a dedicated girlfriend (Zendaya) and friend (Jacob Batalon), Doctor Strange's use of his magic circle that allows Spider-Man's past enemies to visit the present puts his life in jeopardy.
The best of the film involves a monstrous confrontation where Spider-Man seeks to find a way to either save or destroy this list of rogues. Think of Willem Dafoe returning as the Green Goblin, Jamie Foxx as Electro, Alfred Molina as Dr. Otto Octavius, Rhys Ifans as The Lizard and Thomas Haden Church as Sandman and you know our hero is in a fight to the edge of death.
But while all the above give memorable performances, what elevates this film to its unanticipated cinematic level is the appearance of the two Spider-Mans from past films. Tobey Maguire and Andrew Garfield team up with Tom Holland to give us three Spider-men fighting for truth, justice and the American way.
Yet it is the emotional spirit of the film that will leave most of you with tears on your checks. While good people die (see the film to find out), Holland's Parker has to choose between Earth's destruction or risk losing his relationship with Zendaya's MJ.
As seen in her great performances in both "The Greatest Showman" (2017) and last year's "Dune," Zendaya is dancing on the edge of being the most fascinating actress in Hollywood. Holland's Peter Parker is faced with an agonizing choice.
See the film so you can embrace its powerful conclusion.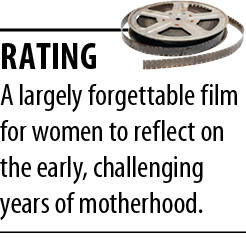 "The Lost Daughter"
What made this film so disappointing was that it was directed by Maggie Gyllenhaal and starred the Oscar-winning Olivia Colman. Despite those credentials, it was a confusing, disturbing film that made you resist disliking every lead female actress.
On top of that, I really didn't understand the film from beginning to end. Colman played an American professor visiting a beach location in Greece. You see her fixating on a mother (Dakota Johnson) and her young daughter as they constantly confront each other.
Colman finds the child after she wanders off on the beach, keeping her doll despite the fact that everyone is searching for it. It made no sense, despite becoming central to the film's plot. It was unintelligible and made me wish the theater was passing out shots of Jack Daniels.
The movie also spent a great deal of time with Colman reflecting on her past, where she was played by Jessie Buckley. She ran off from her husband and two young daughters after having an affair with a bearded lecturer (Peter Sarsgaard) at a seminar. It was hard to find anything to like about Colman's character.
On top of that, two of the male employees of the resort, played by Paul Mescal and Ed Harris, spend their free time trying to find female guests.
The bottom line is that this film quickly fell down a cinematic rat hole and stayed there. Its only value is if you sought a way to waste a couple of hours during the Christmas season.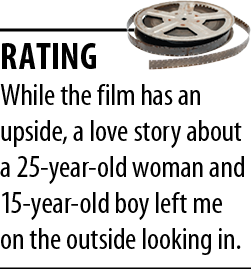 "Licorice Pizza"
Please don't get me wrong, as this film by director Paul Thomas Anderson has some funny, charming moments. To begin with, Alana Haim and Cooper Hoffman, son of Phillip Seymour Hoffman, give delightful performances as young people fighting to find meaningful careers. On top of that, Haim, playing Alana, has to fight off the romantic pursuit of Hoffman's Gary Valentine, a high school boy.
Taking place in California's San Fernando Valley in 1973, the film dances on the edge of absurdity as Valentine uses unknown resources to start various businesses, from selling waterbeds to opening a pinball parlor. Fortunately, it was saved as Alana flirted with Sean Penn's Jack Holden, where she nearly died falling off his motorcycle as he raced it completely intoxicated.
There were also some intriguing moments involving a hysterical Shabbat dinner scene at her home and her work for a mayoral candidate who was hiding that he was gay. The dinner scene was memorable given that her actual sisters and parents played those roles in the film.
Yet despite these enjoyable moments, the film kept running out of steam. As a lawyer who has spent over 40 years in the criminal defense arena, I couldn't help thinking that Alana could have been prosecuted for a relationship with a 15-year-old boy!
That miserable thought was not saved by Bradley Cooper's deranged role as Jon Peters, Barbara Streisand's former lover. So see this film, but remember, "curiosity killed the cinematic cat."•
• Robert Hammerle practices criminal law in Indianapolis. When he is not in the courtroom or the office, Bob can likely be found at one of his favorite movie theaters preparing to review the latest films. To read more of his reviews, visit www.bigmouthbobs.com. Opinions expressed are those of the author.
Please enable JavaScript to view this content.