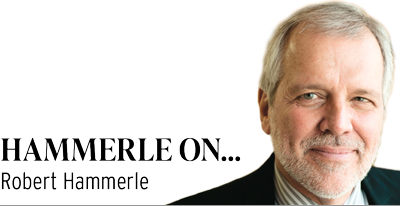 "The Addams Family"
While I confess I watch very little TV, that was not always the case. I was attracted to this film because of my love of the TV series under the same name that ran from 1964-1966.
While it was followed by several films, I will never forget the magnificent performances of John Astin as Gomez, Jackie Coogan as Uncle Fester, Ted Cassidy as Lurch, Carolyn James as Morticia and Lisa Loring as Wednesday.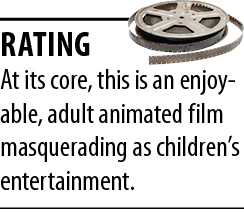 Here, we watch our animated family of misfits locate an abandoned asylum on top of a hill as their new home. It is as beat up and disheveled as this iconic group, and they love it as a result.
Unfortunately, troubles quickly develop when nasty television real estate developer Margaux Needler, voiced by Allison Janney, sees them as a threat to her attempts to develop a new housing addition. Using the internet to circulate fake news in the same fashion the Russians did to influence our 2016 presidential election, Needler organizes an emotional mob that threatens to destroy our eclectic heroes' home.
This movie is filled with emotional surprises, and it begins with the contributions of Oscar Isaac and Charlize Theron as Gomez and Morticia. While Gomez finds joy in nearly everything, Morticia is an intellectually distant woman who views happiness as keeping her children separated from the rest of the world.
And it is here that the film comes alive and finds its strength. Chloe Grace Moretz as daughter Wednesday is the focus of the entire film. Demanding to attend a public school over her mother's objection, she soon becomes a close friend of Needler's daughter, Parker, played with force by Elsie Fisher. As these two young girls fight criticism on multiple levels as they seek to unite opposing forces, they provide moments that are extraordinarily funny, particularly when they change hairstyles and clothes that horrify their mothers.
While other great actors such as Bette Midler, Catherine O'Hara, Martin Short and Snoop Dogg add to the film's emotional allure, the musical score adds to the strength of this wonderful film. Done by Jeff and Mychael Danna, the music will leave you dancing in your seat.
Make sure you stick around for the film's conclusion, as you will likely end up singing the theme song and snapping your fingers. "They're creepy and they're kooky/mysterious and spooky/they're altogether ooky/The Addams Family."
"Joker"
Be warned that "Joker" is one of the most disturbing films you will ever see. That begins with the fact that it is a well-made movie done under the twisted direction of Todd Phillips. However, despite deserving credit flowing from its focus on mental health issues that are largely ignored in the criminal justice arena, it is tragic when a homicidal mentally ill individual becomes a hero in the eyes of many.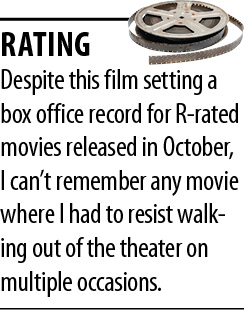 Having practiced criminal law for over 40 years, I am well aware that the mentally ill are all but lost in our criminal justice system. Since most are not legally insane, many are shifted to a penal facility where they are ignored. In other words, if a young man who is a product of family abuse strikes out in a violent fashion, he is left to wallow in his own misery after being housed away in prison. Unfortunately, he is no better off to deal with the complexities of life when he is eventually released than before being sentenced.
And that, my friends, is the only value provided by this film. Joaquin Phoenix plays Arthur Fleck, a mentally handicapped young man who can support himself only by working as a clown for various businesses. Unable to control an outrageous irritating laughter in various settings, his only hope to achieve a tolerable level of existence is government-sponsored counseling, where he is provided with prescription medicine that allows him to control his behavior.
Nonetheless, this film loses all of its impact when Fleck's access ends as a result of a government cut-back on providing resources to treat the disadvantaged. Left with his single mother and roaming the Gotham City streets filled with uncollected garbage, he witnesses a mayoral election where the working class responds in much the same fashion as we witnessed in our last presidential election in 2016.
Gaining access to a gun provided by a fellow worker, Fleck descends another rung into human hell when he is fired. Finding himself consistently beaten on the streets, he responds by pursuing and killing three of his antagonists on a subway. Rather than feel guilty for his actions, Fleck finds meaning in his miserable existence, which leads to him appearing publicly in a clown face and adopting his Joker name.
What happens then became so disgusting that I could only admire the decision of several people in the theater to get up and leave. After shooting a television host played by Robert De Niro on live TV, he eventually becomes treated as a hero by many who want to strike back at the wealthy and influential who are perceived as controlling our everyday lives.
However, what makes this film so horrific are the scenes where the Joker kills black women who are trying to help him. This includes his next-door apartment neighbor, played wonderfully by Zazie Beets, and his counselor in prison following his incarceration. Though this ghastly film shows the murder of white men as it actually happens, you simply see the Joker leaving the company of these women and walking down a hallway, where he leaves bloody footprints on the floor.
It was these moments that make this movie so forgettable, and I can only hope it receives no meaningful recognition when Oscar time rolls around. Though I fear Joaquin Phoenix may somehow receive a nomination for best actor, I hope the voters remember his ghastly, repetitive laughter and leave him and this film in a cinematic graveyard where it belongs.•
• Robert Hammerle practices criminal law in Indianapolis. When he is not in the courtroom or the office, Bob can likely be found at one of his favorite movie theaters preparing to review the latest films. To read more of his reviews, visit www.bigmouthbobs.com. Opinions expressed are those of the author.
Please enable JavaScript to view this content.