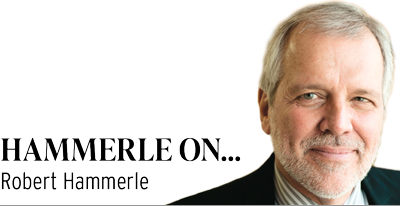 "The Call of the Wild"
If you liked Andy Serkis playing Caesar in the recent "Planet of the Apes" films and Gollum in the "Lord of the Rings" trilogy, you'll find enjoyment watching Terry Notary's performance as Buck, the lead dog in "The Call of the Wild." Contrary to the opinion of several critics, the digitally created dogs are both authentic and a joy to watch.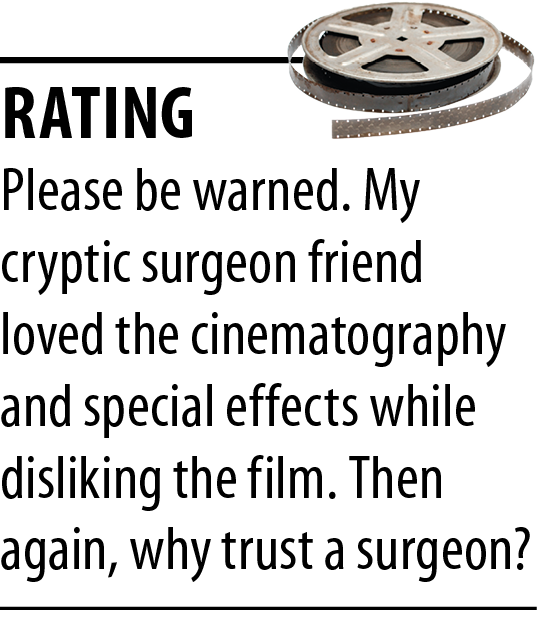 I saw the film with six friends, all of whom had trouble with a storyline that tested your IQ level. Though the cinematography and special effects fortunately buried the film's weaknesses, Buck repeatedly proved to be smarter than any human in the entire film. Put another way, Buck made Lassie and Rin Tin Tin look like intellectual lightweights.
Then again, the story of Buck's maturation from a lead sled dog to a companion of John Thornton (Harrison Ford), an outcast who fled to the Yukon following the death of a son, had some admittedly emotional moments. As expected, Ford commands your attention in a small role, and his love of Buck allows him to forgive his noble hound for destroying his liquor supply.
Though in many ways this film functions as more of a children's movie, it does grab your heart as it concludes. While Thornton has to reconcile abandoning a wife to live as a hermit in the Alaskan wilderness, Buck has to find a place to call home.
Would they have to say goodbye to each other? Would both survive the 1890s Klondike Gold Rush? Criticize the film's treatment of Jack London's famed 1903 novel all you want, but the film's ending will leave a tiny lump in your throat.
"The Last Full Measure"
To begin with, only "The Gentleman" has a cast this extraordinary. How could you not want to see a movie starring Samuel L. Jackson, Christopher Plummer, William Hurt, Ed Harris, Diane Ladd, Amy Madigan, Peter Fonda and Sebastian Stan?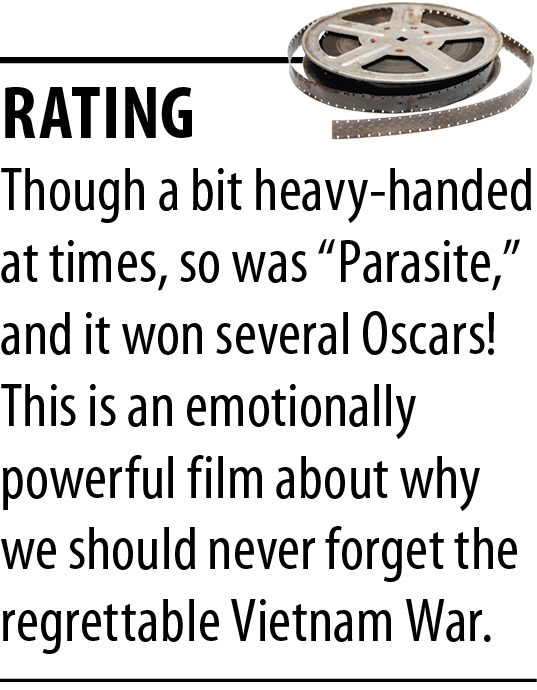 In summary, "The Last Full Measure" covers the true story of the political ineptitude that led an Air Force medic to be denied the Medal of Honor after his death in Vietnam. Killed helping wounded fellow soldiers in 1966, it wasn't until 2000 that Congress was convinced to honor Airman William H. Pitsenbarger.
Tragically, many have forgotten that more than 50,000 young Americans died in that war while millions of Vietnamese were poisoned with Agent Orange. The draft sent thousands to their deaths, and I would have joined them had I not won my appeal in 1969 after graduating from college.
This frequently tear-jerking film captures the horror of this unconscionable war. As you watch flashbacks where young soldiers are brutally killed in the jungle, the story jumps forward 30 years where survivors wrestle with pain and guilt.
While Samuel L. Jackson, William Hurt and Ed Harris give remarkable performances as veterans who daily relive their ordeal as young men, Peter Fonda is perfectly cast in his last performance. Here, he survives as a mentally damaged social outcast who thankfully has the support of a dedicated wife played by Amy Madigan.
The film centers on a great performance by Sebastian Stan as government employee Scott Huffman, who breaks open this story with initial reluctance. Many of you will remember him as the Winter Soldier in the "Captain America" films. However, you will never forget the heart-warming roles played by Christopher Plummer and Diane Ladd as the aging parents who continue to try and find meaning in their son's death.
If you have not done so, go see the Vietnam War Memorial in Washington, D.C. Had I not won my draft appeal, I am convinced my name would be on that wall. While I was spared, I have dedicated my life to honor those of my generation who never came back.•
• Robert Hammerle practices criminal law in Indianapolis. When he is not in the courtroom or the office, Bob can likely be found at one of his favorite movie theaters preparing to review the latest films. To read more of his reviews, visit www.bigmouthbobs.com. Opinions expressed are those of the author.
Please enable JavaScript to view this content.