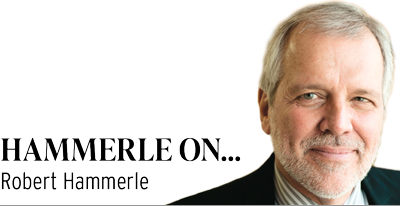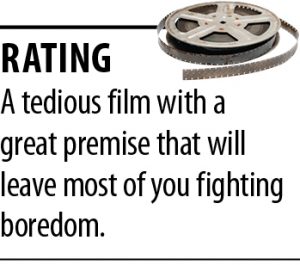 "The Card Counter"
This is an extraordinarily dull film that kills an inventive plot. Oscar Isaac plays William Tell, a former prison inmate following his role in the military where he tortured and abused prisoners in Abu Ghraib. Having learned to count cards, he now travels to various casinos to make a few bucks.
Tortured by his past, he invites Cirk (Tye Sheridan), a young man, to join his journey. Cirk is haunted by the suicide of his abusive father who also was assigned to Abu Ghraib, and he seeks revenge on Major John Gordo (Willem Dafoe), the Abu Ghraib commander who escaped punishment.
The problem with the film is that it is largely a casino card game that slowly goes nowhere. Despite great actors, including Tiffany Haddish as La Linda, a front woman for investors who bankroll gamblers, there is no character development at any time. It becomes a cinematic one-trick pony.
The film is written and directed by Paul Schrader who has brought us a long list of great films, four of which he co-wrote with Martin Scorsese. However, even Babe Ruth struck out on occasion, and here Mr. Schrader went down swinging.
Ironically, "The Card Counter" has one inspirational moment near the end that I dare not give away. Regardless, it will come as no surprise that Isaac's Tell adjusted quite well to life in prison. There was no other way for him to escape his past.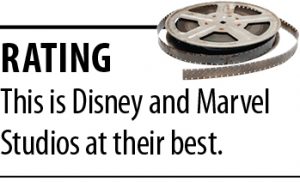 "Shang-Chi and the Legend of the Ten Rings"
This film was a box office smash for a good reason. A delightful movie from beginning to end, it tells an emotionally appealing story that is filled with both heartbreak and humor.
Said in summary fashion, you watch martial-arts master Shang-Chi (the unforgettable Simu Liu) as he is forced to confront his father, Xu Wenwu, who has resumed his role to control the world. Tony Leung gives a devastating performance as Shang-Chi's father and resumes the use of the Ten Rings when his loving wife is killed. Think of the rings as the equivalent of nuclear weapons while everyone else is armed with swords.
What makes this movie so endearing are the performances of several women. Start with Awkwafina as Katy, Shang-Chi's girlfriend. She is funny at every turn, and she deserves Oscar consideration following her memorable roles in "Crazy Rich Asians" (2018), "The Farewell" (2019) and "Raya and the Last Dragon" (2021).
Joining Awkwafina are Fala Chen as Shang-Chi's mother, Michelle Yeoh as his aunt, Ying Nan, and Meng'er Zhang as Shang-Chi's sister. Brother and sister find a way to heal differences while their aunt fights father to the death once it becomes clear that he has forgotten how his late wife helped pull him from the dark side.
Let me also say that you will never forget the performance of Ben Kingsley. All but unrecognizable as a guide who our heroes need to confront the Old Man, he will leave you repeatedly laughing at the darkest moments.
I saw this film at an IMAX theater, and it is the only way to appreciate the dazzling special effects. Do yourself a favor and see it in the theater. This is one of those times where you will leave shaking your head and mumbling, "I'll be damned … Hammerle was right for once!"
Embracing ignorance
As COVID finds a way to again infect millions in our country, the goal of many is to be dumber than a box of rocks by avoiding vaccinations. On top of that, Texas finds a way to deny the victims of rape and incest the ability to have an abortion. How can anyone remain silent and still be proud to be a member of the Republican Party, particularly given their slamming of Biden's vaccine mandate?
While vaccines can bring COVID to a halt, people like the Colts' quarterback and defensive linebacker declare that they want the freedom to refuse the shot. This is fundamentally absurd!
Do they take the same stance by accusing the government of violating their right to travel at any speed on our highways or their personal right to drink and drive? Don't vaccines function as government rules, like traffic requirements, to promote the common good?
Despite the fact vaccines eliminated polio, measles and smallpox, these people would have been idiots for using their COVID stance during that period of time. On top of that, it is ludicrous for prominent Colt players to question the vaccine while they receive numerous shots treating injuries without a public protest.
And then you have the Texas abortion law. A large group of predominately white Republican men want to again make women second-class citizens while forcing them to pay the devastating price of being raped.
Like one pundit recently observed, it's as if the Republican Party seeks to embrace the past and have the Salem Witch Trials become the law of the land. It's time that we tell men to get out of the way and give women control of their own bodies.
Or should we find a way to burn at the stake women seeking abortions as modern-day witches?•
• Robert Hammerle practices criminal law in Indianapolis. When is not in the courtroom or the office, Bob can likely be found at one of his favorite movie theaters preparing to review the latest films. To read more of his reviews, visit www.bigmouthbobs.com. Opinions expressed are those of the author.
Please enable JavaScript to view this content.