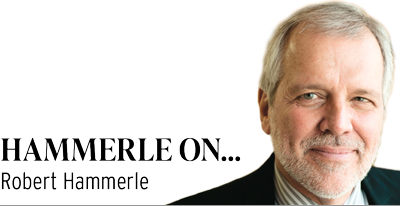 "The Courier"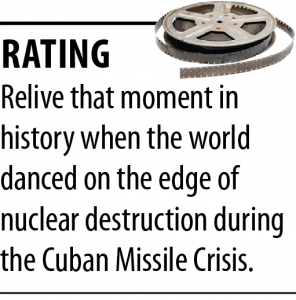 Benedict Cumberbatch has never been better, here playing a British citizen who agrees to a mission despite having no training. Keeping it secret from his wife (a marvelous Jessie Buckley), he leaves on a journey to save our planet at the risk of his own life.
While both Angus Wright and Rachel Brosnahan will capture your attention as the British agents who recruit Cumberbatch, this film belongs to Merab Ninidze in his role as the Russian agent Oleg Penkovsky. You watch him warmly befriend Cumberbatch as he smuggles important Russian military secrets out of the country.
With both the world and his marriage sitting on the eve of destruction, Cumberbatch demands a return to Moscow to help his Russian friend escape. You get wrapped up in the emotional intrigue that defines the movie as Soviet security agents lurk in the shadows.
What makes this fine film special is that you relive the Cuban Missile Crisis taking place in 1962. Khrushchev and President Kennedy were locked in a duel that made nuclear war a distinct possibility. I still remember the tension as we knelt under our desks at school during nuclear drills.
This movie brings to life a horror story that needs to be remembered.
"Rita Moreno: Just a Girl Who Decided to Go for It"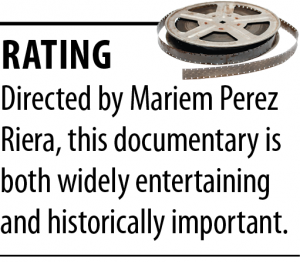 Let me start by saying that I can't imagine a better documentary being released this year. At the age of 89, Rita Moreno is still at the top of her game. With no apologies to anyone, she still follows her motto, "Go for it".
She and her seamstress mother immigrated to New York from Puerto Rico when she was 5 years old. She dropped out of school as a teenager to pursue both a dancing and movie career.
Quickly landing a movie contract after meeting Louis B. Mayer, the head of MGM, she moved to Hollywood with high hopes. Those were quickly dashed when she was cast as stereotypical ethnic minorities. Even when she won an Oscar for her unforgettable performance in "West Side Story" (1961), she waited another seven years for another meaningful role.
Importantly, Moreno's multiple interviews in this movie are captivating. While she relives her splendid performances in "Singin' in the Rain" (1952), "The King and I" (1956), "The Electric Company" (1971-77) and "One Day at a Time" (2017-2020), she pulls no punches as she describes her disastrous seven-year relationship with Marlon Brando and her attempted suicide a year before "West Side Story."
Moreno gives hope and inspiration to immigrants and women fighting Hollywood's sexist history. She inspired Justina Machado, Eva Longoria, Gloria Estefan, Karen Olivo and Lin-Manuel Miranda, all of whom provide meaningful commentaries in this fine film.
Married over 40 years until her husband died in 2010, she is close to her daughter and grandkids. The winner of a Tony, Grammy and several Emmys along with her Oscar, she came a long way from a Puerto Rican childhood where she wore no shoes.
Keep this movie on your to-do list. Like my friend Dr. Kleinman who watched it with me, you will not be disappointed.•
• Robert Hammerle practices criminal law in Indianapolis. When he is not in the courtroom or the office, Bob can likely be found at one of his favorite movie theaters preparing to review the latest films. To read more of his reviews, visit www.bigmouthbobs.com. Opinions expressed are those of the author.
Please enable JavaScript to view this content.