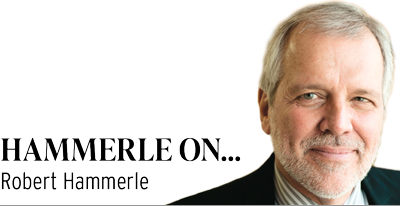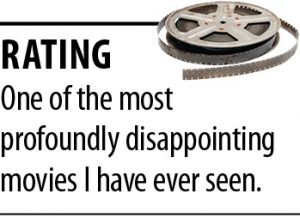 "The Green Knight"
Let's begin by noting that this film has been highly praised by several critics. Noah Berlatsky notes that it "may not be the greatest film to ever mock Arthurian Legend, but it is a … worthwhile second," while A.O. Scott of The New York Times says it is a "movie … worth watching twice."
For a variety of reasons I hate saying this, but it is not a movie worth watching once. It is morbid, confusing and profoundly dull. At the risk of causing many of you to question my movie critic skills, I kept checking my watch to see how much longer I had to endure this 2-plus-hour ordeal.
Ironically, I was attracted to this film because it starred two of my favorite actors. Dev Patel, here playing Sir Gawain, has given a number of memorable performances in "Slumdog Millionaire" (2008), "The Man Who Knew Infinity" (2015), "Hotel Mumbai" (2018) and "The Personal History of David Copperfield" (2019).
Alicia Vikander, who appears in dual roles as Gawain's lover and seductress, won a Best Supporting Actress Oscar for her role in "The Danish Girl" (2015). She was also sensational in the tiny, unforgettable 2014 films "Testament of Youth" and "Ex Machina," so she left me smiling as I sat down for this film.
But even these two talented actors couldn't save this film from sinking in cinematic quicksand. Despite the visionary talent of director David Lowery, you are forced to endure the journey of Sir Gawain as he leaves King Arthur's court to confront the Green Knight, a nasty giant in protective armor. He has a year to find him and challenge a villain who has promised to cut off his head.
Gawain's journey through a never-ending forest leaves you feeling that he will die of boredom before he can confront the Green Knight. In the process he meets giants, thieves, a talking fox and an English lord (Joel Edgerton) with hidden intentions, and he embraces all of this to try to escape his bawdy, drunken past to achieve some honor in King Arthur's court.
But by the film's conclusion I couldn't tell who won and who lost. I forgive you, Mr. Patel and Ms. Vikander. Can't wait to see the two of you in your next films.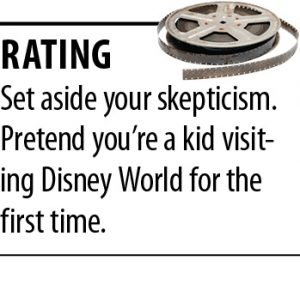 "Jungle Cruise"
Emily Blunt is clearly the most dynamic actress working today. Here she plays Dr. Lily Houghton, an English scientist searching the Amazon in World War I for an ancient tree whose leaves can cure any illness. Teaming up with her brother (Jack Whitehall) and boat captain (Dwayne Johnson) who thinks he is a stand-up comedian, they try to avoid a pursuing German (Jesse Plemons) while trying to survive in the jungle.
With "A Quiet Place Part II" still playing in the theater, Ms. Blunt gives energy and style to a completely different character. Taking care of a brother trying to hide his homosexuality, she duels with The Rock in nearly every scene. He calls her "Pants" because of her attire and she mocks him with the name "Skippy."
This film provides the audience with a surprisingly great adventure. The special effects are at times dazzling as you watch an old boat nearly sink as it confronts rapids and a dangerous waterfall.
As he demonstrated in "Fighting With My Family" (2019), The Rock has proven to be a very capable actor. His spirited relationship with Blunt elevates this movie far beyond what many of you would otherwise expect. Taking place in 1916, it is not afraid to confront the treatment of women as second-class citizens in the halls of London.
Sure, this is a kid's movie, but I saw it alone and enjoyed every minute. Buy a ticket. You won't regret it.
Remembering Vivienne
Forgive me, but I'm still in a state of agony. Our little dog Vivienne was put to sleep earlier this month at the vet's office. She was 14 and past the point where she could breathe properly given the large growth on one of her lungs.
She was the oldest of our five small dogs. Kind beyond words, the only thing she would bark at were neighbors walking in the street by our house. Their reaction was to wave and smile.
She loved to have her ears and belly rubbed. I fed all of them in the morning and early evening, and Viv would always get the largest portion. Eating was one of her favorite pastimes.
We knew time was closing in, and Mo and I cried as we took her to the vet. Extraordinarily nice as always, Viv sat with us as we petted her and said our goodbyes.
When we were transferred to the final room, Viv laid quietly fighting for breath to the end. As we petted her as she received her injection, I could hear her saying, "Now come on, Pappy, don't cry. Thanks to both of you for 14 wonderful years."
As we walked to our car, Mo and I were able to smile as I reminded her of a movie where deceased dogs danced with others in dog heaven. We were hoping that somewhere she was frolicking with our late maltase spuds, Stella and Betty.•
• Robert Hammerle practices criminal law in Indianapolis. When he is not in the courtroom or the office, Bob can likely be found at one of his favorite movie theaters preparing to review the latest films. To read more of his reviews, visit www.bigmouthbobs.com. Opinions expressed are those of the author.
Please enable JavaScript to view this content.