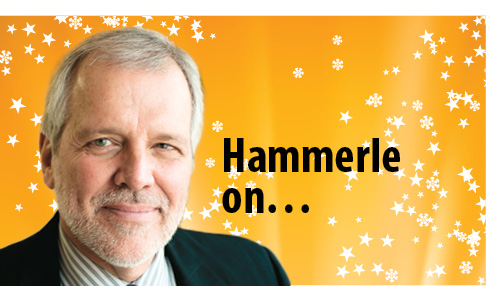 "The Hunt"
I saw this film the day before all theaters were closed in Marion County. I went with a dear friend, Linda Pence, and she brought a spray to wipe down our seats. There were only four other people in attendance, so we think we will survive.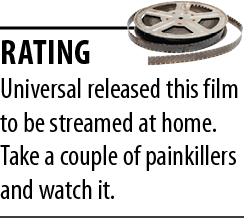 As for the film, we loved it for multiple reasons. While it was both vulgar and violent beyond description, director Craig Zobel uniquely blended comedy with the gut-wrenching brutality.
Make no mistake that the underlying storyline is confusing. The movie centers on 12 strangers who wake up in a field with their mouths gagged. They don't know where they are or how they got there.
However, it soon becomes evident that several demented political assassins are hunting them for sport. As many die in the functional equivalent of an outdoor torture chamber, one woman known as Crystal escapes to seek vengeance.
Betty Gilpin gives a memorable performance as Crystal, a smirking, demonic victim who embraces the motto "kill or be killed." You will never forget her battle with two villains known as Ma and Pa (Amy Madigan and Reed Birney), who appear to manage a rural grocery store.
Yet what elevates this film from the cinematic trash bin for many was its conclusion involving one of the great female fights in movie history. Crystal uses her clever ingenuity to find Athena, played by Oscar winner Hilary Swank, the leader of the rogue killers. The two engage in poetic fisticuffs that make you feel that you are watching two ballet dancers fighting to see who gets to be "queen" of the show.
This film is a reflection of the political barbarity that has engulfed our country, our president and many of his allies who have caustically dismissed many in our country as the functional equivalent of street criminals. As a result, fanatics hating Jews, immigrants and black Americans have responded with a violent prejudice that inspired "The Hunt." Hillary Clinton was heavily criticized for labeling racists, sexists, homophobics and others "deplorables," a phrase used in this film.
Given the coronavirus that has invaded our country, isn't it time that all Americans, whether white or black, gay or straight, immigrant or citizen, unite with a dedication to save the country we love? While we can't go to restaurants or bars, watch sports or see movies in theatres, we can metaphorically join hands and again sing along with Woody Guthrie (1944) and Pete Seeger (1964):
"This land is your land,
this land is my land,
from California to the New York island.
From the redwood forests,
to the gulf stream waters,
this land was made for you and me."
The Pandemic
While I fully understand why movie theaters are closed, it would be absurd for even a movie fan like me to complain. Good grief, the virus has had devastating consequences for millions of our fellow citizens.
People are losing their jobs and wondering what waits down the road even if they stay healthy. The stock market crashes and history students like myself are reminded of 1929 and the Great Depression that followed. Social activities have nearly disappeared with the closing of bars, restaurants, stage plays and travel.
Prom dresses and graduation plans for high school seniors like my granddaughter evaporate like a cloud of dust. Interaction with the people I have met over the years at movie theaters, Starbucks and courtrooms end without a chance to say, "Good luck, I'll miss all of you."
Yet, like many, I refuse to concede defeat. At home, I make sure my vegetable and flower beds are ready for spring planting. Rather than pout, I also use the extra time to keep my bird feeders full.
My wife Monica is a great cook, and with her working from home, she has prepared some great meals that had been in hiding. On top of that, I have embraced the time at home to read "Sapiens" by Yuval Harari, "Washington's End" by Jonathan Horn and "Operation Chastise" by Max Hastings.
So what is going to happen to us? If we are like dinosaurs awaiting extinction, then I choose to be like the guys playing musical instruments on the Titanic as it sank. My only demand would be to have several bottles of good wine handy.•
• Robert Hammerle practices criminal law in Indianapolis. When he is not in the courtroom or the office, Bob can likely be found at one of his favorite movie theaters preparing to review the latest films. To read more of his reviews, visit www.bigmouthbobs.com. Opinions expressed are those of the author.
Please enable JavaScript to view this content.