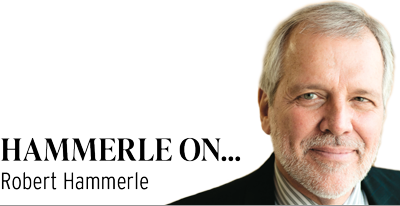 "The Menu"
With "The Menu," Hollywood has exhausted a topic that dominates recent films. As in "Triangle of Sadness" and "Glass Onion: A Knives Out Mystery," a small, wealthy group of people are invited to a boat/island where they face destruction.
Here, 12 people receive invitations to a remote island to eat at a famous chef's restaurant. The price is $1,250 per person, so the food better be good.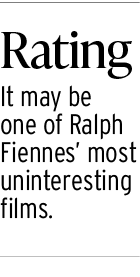 This is largely a boring group of snobs wanting to promote their own self-worth. Only Nicholas Hoult, Anya Taylor-Joy and Hong Chau capture your attention.
Hoult plays Tyler, a culinary fan, and Taylor-Joy is his foul-mouthed date. She stands out as she did in "Amsterdam," and she is the only character you will like. Chau is the chef's assistant, and she functions as a dictator who monitors all the guests.
Ralph Fiennes plays Chef Slowik, a controlling professional about to unload surprises on his guests. He claps his hands to bring silence to the room, with his cooks standing together and yelling, "Yes, Chef," to his every demand.
Chef Slowik serves more than food, with injury and death served as hors d'oeuvres to the frantic guests. Forget this film and do yourself a favor and hunt down Fiennes in such great movies as the "Harry Potter" movies, "The English Patient" (1996), "Schindler's List" (1993), "In Bruges" (2008) and "The Grand Budapest Hotel" (2014) to name a few.
"The Pale Blue Eye"
To begin with, this is not a movie for everyone. It is a somber film about murder and devil worship. Like "Amsterdam," it is held together by an expected great performance from Christian Bale.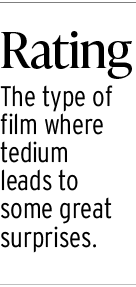 The story takes place at the West Point Military Academy in 1830. A student is found hung from a tree with his heart cut out. With its existence threatened, the school calls in Detective Augustus Landor (Bale) to solve the crime.
Problems develop when another student is found dead with his heart removed. Needing assistance, Landor employs a student named Edgar Allan Poe to help him.
The film largely deals with the relationship of those two men. Harry Melling gives a marvelous performance as Poe, a man who loves poetry and the mysterious daughter of the academy's doctor.
Tracking down the killers, Landor and Poe find documents that support devil worshipping. When Landor discovers that Poe didn't get along with the two dead men, he becomes a suspect.
What makes this film rise from the cinematic ashes is a surprise that I dare not reveal. It turns out that the killer could have been anyone. So, hunt down this movie to discover the shocking answer.
"Women Talking"
Based on the provocative 2018 novel by Miriam Toews, director Sarah Polley delivers a film that you will never forget. The women in an isolated religious community are confronted with their response to multiple rapes that many have endured from the men in their settlement.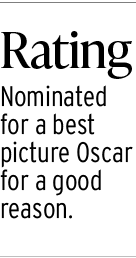 The entire film takes place in a barn as the women gather to discuss their response. It becomes a debate as they seek a resolution consistent with their religious faith. Should they stay and forgive, stay and fight, or leave?
Many of the men have just been arrested, so the women try to reach an agreement before they are released on bail. While the "talking" involves a heartfelt response from the women, it rises to the level of cursing and yelling as they wrestle with their condition.
What makes this film so special is the brilliant performance of great actresses Claire Foy, Jessie Buckley and Rooney Mara. One is pregnant and the other two have children following being drugged and raped. You feel that you are watching what female slaves endured prior to the Civil War.
There are other great performances coming from Frances McDormand as a woman who wants everyone to shut up and endure, and Ben Whishaw as the only man in the movie. He takes notes of the women's discussion because none of them can read or write.
Central to the women's agony is whether they depart with all their children or leave some behind. Depending on their age, how do you say goodbye to a child whose father raped his mother?
This is a movie that captures the life of women to this very day. Think of the abortion battle going on in our country, where women confront having to give birth even if they are sexually assaulted.
Women are talking about losing control of their own bodies. Do they stay and forgive, stay and fight, or leave?
This inspiring film helps answer that question. Stay and fight, ladies; stay and fight!•
__________
Robert Hammerle practices criminal law in Indianapolis. When he is not in the courtroom or the office, Bob can likely be found at one of his favorite movie theaters preparing to review the latest films. To read more of his reviews, visit www.bigmouthbobs.com. Opinions expressed are those of the author.
Please enable JavaScript to view this content.