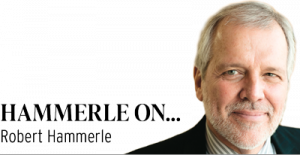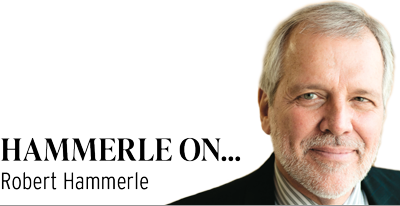 "The Northman"
To begin with, this film is not helped by its length of 2 hours, 17 minutes. In the process, its intriguing moments are run into the ground.
In A.D. 895, a young boy flees after watching the Viking king (Ethan Hawke), his father, be murdered by his uncle (Claes Bang). Adding to the trauma was the kidnapping of his mother (Nicole Kidman).
Two decades later, the boy, known as Amleth (Alexander Skarsgard), is diverted from his raids on Slavic villages by a seeress (Bjork) who reminds him of his vow to kill his uncle.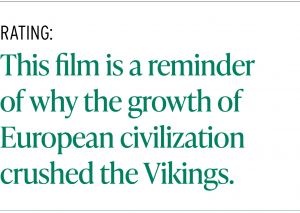 Amleth's quest describes the rest of the film. Hiding his identity, he is captured and held as a slave. Diverted by a love interest (Anya Taylor-Joy), his revenge is intensified when he learns his mother has married his hated uncle.
But what really serves to kill this film are the many scenes involving men screaming at the top of their lungs. As an example, wait until you see a young Amleth eating raw meat on his hands and knees with his father as they howl like wolves. Excited to see this Viking adventure, aren't you?
Nonetheless, what saves the film is the gorgeous landscape. Filmed largely in Northern Ireland, there are some beautiful shots in Eastern Iceland. Monica and I spent 10 days with our close friends John Tinder and Jan Carroll cruising Iceland several years ago, and it was breathtaking beyond belief.
Hunt down my commentary on the trip and then pretend you saw this film.
Revisiting "Harold and Maude" (1971) and "Dr. Strangelove" (1964)
With depression and misery seeping into a corner of everyone's lives, I found complete joy when these classic films recently reappeared on TV. They are widely inventive in multiple ways, and I have had the pleasure of seeing both multiple times over the years.
Let's start with "Harold and Maude." Harold, played by Bud Cort, is a teenage boy who enjoys pretending to commit suicide to torment his single, wealthy mother. Mom is played by Vivian Pickles in an unforgettable performance.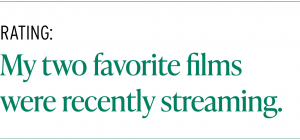 As she tries to set up Harold with some dates, he bumps into Maude at a funeral they are both attending. The deceased is a stranger to both and they attend for entertainment.
Maude, nearing her 80th birthday, is played in a historic fashion by Ruth Gordon. A relationship between the two develops as Maude tries to help Harold find fun and meaning in life. That includes everything from stealing cars to transport city trees to the forest, to helping Harold avoid being drafted into the military.
In the process you watch Harold gradually being introduced into a life worth living. The script by Colin Higgins is a work of art, and Hal Ashby's direction bring us some hysterical performances from Ellen Geer and Shari Summers as two of Harold's arranged dates set up by mommy. Harold's faked suicides become a thing of beauty.
But what makes this film so memorable is the soundtrack by Cat Stevens. It is as endearing as it is memorable and captures your heart as you watch an elderly woman faced with death help a young boy obsessed with death find meaning in life.
And then you have the toweringly unforgettable "Dr. Strangelove or: How I Learned to Stop Worrying and Love the Bomb." Directed by the legendary Stanley Kubrick, there has never been a cleverer screenplay in the history of film.
To begin with, Peter Sellers gives one of the great performances of his career playing an American president, a British officer working for a deranged American general and Dr. Strangelove, an ex-Nazi working in American intelligence. George C. Scott has never been better, here playing General Buck Turgidson, an American officer who hates the Russians. And Sterling Hayden gives a hysterical performance as General Jack Ripper, the deranged commander who orders a secret hydrogen bomb strike on Russia.
There are other fabulous performances, two coming from Slim Pickens as the pilot Major "King" Kong and Keenan Wynn as Col. Bat Guano. They join the others in making a film about destroying Earth that finds comedy at every turn.
As noted, I loved these two films. They are masterpieces that define entertainment.•
Robert Hammerle practices criminal law in Indianapolis. When he is not in the courtroom of the office, Bob can likely be found at one of his favorite movie theaters preparing to review the latest films. To read more of his reviews, visit www.bigmouthbobs.com. Opinions expressed are those of the author.
Please enable JavaScript to view this content.