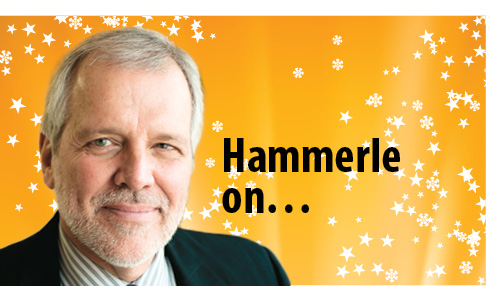 Some films require me to get to the theater and challenge COVID-19, and this was one of them. My good friend Dr. Kleinman accompanied me, and both of us found writer/director Aaron Sorkin's film to be a masterpiece.
"The Trial of the Chicago 7" serves as a reminder of the turbulent 1960s. As thousands of American men were dying in Vietnam, President Lyndon B. Johnson expanded the draft to provide more human fodder for his meaningless war. As I watched as a senior in college in 1968, draft numbers were based on birthdays pulled at random on TV. Screams could be heard from guys in our dorm, and I was one of them.
Following the deaths of Rev. Martin Luther King Jr. in April and Bobby Kennedy in June of that year, the Democratic National Convention in Chicago erupted in chaos with the likelihood that Vice President Hubert Humphrey would be nominated. Thousands of young Americans traveled to the Windy City to protest the war.
Chicago Mayor Richard Daley ruled the city with an iron hand and deployed thousands of police officers along with members of the Army and National Guard. It will remind you of what our president did recently in Portland.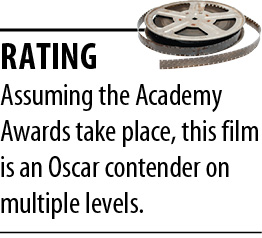 A police riot ensued and hundreds of young Americans were beaten with clubs as tear gas was fired at them. Though bringing criminal charges against the protesters was rejected by Attorney General Ramsey Clark, here played in a brief appearance by Michael Keaton, everything changed with President Richard Nixon's election and his commitment to law and order. At the direction of his brutal Attorney General John Mitchell (John Doman), eight men were indicted and a five-month trial followed in 1969 that is captured by this historically significant movie.
I doubt if any of you will see better performances by such a large cast. Let's start with Sacha Baron Cohen as Abbie Hoffman and Jeremy Strong as Jerry Rubin. Cofounders of the movement known as the "Yippies," they are as funny organizing protesters as they are in the courtroom.
And Eddie Redmayne steps out of character playing Tom Hayden, who along with his partner Rennie Davis (Alex Sharp) simply wants a government permit to stage a war protest. Redmayne's agony during their profoundly unfair trial is the centerpiece of the film. At his sentencing, watch him read the names of Americans who died in Vietnam during the trial as the trial judge erupts in anger.
Other actors that cannot be overlooked are Yahya Abdul-Mateen II as Bobby Seale, Joseph Gordon-Levitt as the reluctant federal prosecutor Richard Schultz and Mark Rylance as defense counsel William Kunstler. Watch Seale erupt repeatedly in court as he is denied counsel, and watch Kunstler find the courage to challenge the judge only to be found in contempt on several occasions. Gordon-Levitt brings unexpected dignity to his role as a prosecutor reluctantly seeking guilty verdicts.
But what provides the glue that makes this film stand out is the unforgettable performance of Frank Langella as Judge Julius Hoffman. Never trying to hide his contempt for the defendants, his wretched trial demeanor will make any trial lawyer thankful that their worst court experiences pale in comparison.
After Seale was mistried, five of the remaining seven were convicted. For reasons that are all too apparent, the convictions were reversed by the 7th Circuit Court of Appeals, resulting in a dismissal of all charges.
Though this film gives us a clear view of what was pulling our country apart in the late 1960s, it has relevance to this very day. While many support armed white protesters who appear everywhere from the streets of our nation to legislatures like in Michigan, black protesters seeking justice in our legal system are dismissed by many as vigilantes.
We could all learn something by watching his film, be it in a theater or at home on Netflix. This is a must-see for lawyers.•
• Robert Hammerle practices criminal law in Indianapolis. When he is not in the courtroom or the office, Bob can likely be found at one of his favorite movie theaters preparing to review the latest films. To read more of his reviews, visit www.bigmouthbobs.com. Opinions expressed are those of the author.
Please enable JavaScript to view this content.