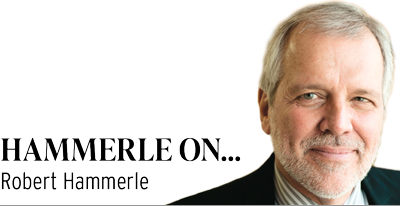 "Top Gun: Maverick"

We need films like "Top Gun: Maverick" to relieve us from the emotional depression dominating our country today. Children are shot and killed in Texas while grocery shoppers suffer the same fate in Buffalo. The collective response of our leaders to find gun possession more important than human beings. Yet there is no escape from the TV that is saturated with news of Russia's invasion of Ukraine.
Thank God "Top Gun" hit the big screen, where we can experience hours of joy and comfort.
This film is filled with great music and spectacular jet scenes unequalled in any other movie. And it all centers on Tom Cruise's role as Maverick, an aging (not that you can tell) captain sent to train a group of elite pilots to find a way to bomb a dangerous overseas military location surrounded by steep cliffs and mountains.
While death awaits around every corner, Maverick is hounded by Pilot Bradley "Rooster" Bradshaw, the son of Maverick's former co-pilot ("Goose") who died in the 1986 film. Miles Teller gives a warm performance as Rooster, a man who hates Maverick for delaying his ability to progress as a pilot.
But against all conceivable odds, there is a love story that will warm your depressed heart. Maverick connects with a bartender played splendidly by Jennifer Connelly.
While there is not a bad performance in a large cast, let me point out the roles of Jon Hamm and Ed Harris as two of Maverick's superior officers. Neither like him, and Maverick has to challenge both to keep from being grounded.
But what will bring a soft tear to your eye is the short performance of Val Kilmer as the officer known as "Iceman." Cruise's rival in the original film, he is dying of throat cancer on and off the screen. It is not hidden, and you will never forget their brief interaction.
The heart and soul of this film is the attack on the unknown enemy's location. There are mesmerizing scenes of the planes flying low through narrow cliff valleys as they dodge missiles and enemy planes.
Some of our heroes are shot down and you are left wondering if they lived or died. Excited? See the film and embrace the brilliant conclusion.
"Dr. Strange in the Multiverse of Madness"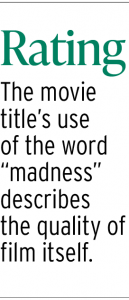 Marvel's films are becoming increasingly repetitive. Characters are reused, as are the special effects. Unfortunately, despite some quality moments, these films dance on the edge of boredom long before they end. Yet they continue to make tons of money at the box office.
Benedict Cumberbatch reappears as Dr. Stephen Strange. Here, he is forced to help young America (Xochitl Gomez), a teenage girl who has the power to visit many universes. Lacking the knowledge to use her skill, she is pursued by various villains, including a giant octopus at the beginning of the film.
Other than Cumberbatch's Dr. Strange, the only meaningful character in the entire film is Elizabeth Olson, who plays The Scarlet Witch. Haunted by her alter ego who lives with her children in an alternate universe, she destroys anyone in her way to gain control of America.
What made this film hard to absorb is that all the characters lived separate lives in the many multiverses. This enabled Dr. Strange to call upon old Marvel heroes like Charles Xavier (Patrick Stewart) for assistance. Most of you will be left with the same feeling that I fought to suppress: "Been there, done that!"
Fortunately, the movie gained some emotional power from the relationship of Dr. Strange and Christine (Rachel McAdams). Former lovers, the universe now forces Strange to watch her marriage to another man. Though still having passionate feelings for each other, they recognize that they must say goodbye.
They couldn't save their relationship, but it did save the movie.•
__________
Robert Hammerle practices criminal law in Indianapolis. When he is not in the courtroom or the office, Bob can likely be found at one of his favorite movie theaters preparing to review the latest films. To read more of his reviews, visit www.bigmouthbobs.com. Opinions expressed are those of the author.
Please enable JavaScript to view this content.