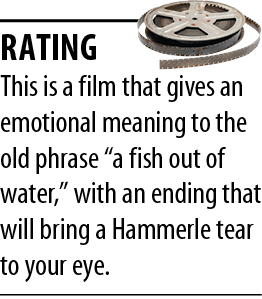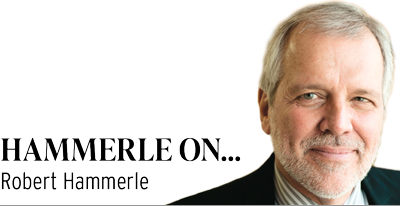 "Luca"
While "Luca" will likely not rank as your favorite Pixar film, it sits near the top. It tells the story of Luca, a tiny sea monster that becomes human when leaving the water.
Let me start with the film's splendid cinematography. Though an animated film, it brings to life the Amalfi Coast on the Italian Riviera. Monica and I spent several days there with friends years ago, and the views are astonishing.
Jacob Tremblay, who is only 14, is the voice of Luca. As a curious fish who wants to explore an unknown world, young Tremblay adds to his magnificent performances in the emotionally powerful "Room" (2015) and "Wonder" (2017).
Here, Luca leaves a loving mother and father, voiced by Maya Rudolph and Jim Gaffigan, who just want him to stay deep in the water and avoid fishermen. Nonetheless, he lands on shore, where he is befriended by Alberto, voiced by Jack Dylan Grazer. Alberto is a teenage human fish with a simple dream.
Alberto and Luca form a team with Giulia (Emma Berman) to try and win a bike race known as the Portorosso Cup. In the process, they must defeat five-time champion Ercole Visconti (Saverio Raimondo), a dangerous, egotistical rogue who will destroy his opponents if necessary.
The special effects are Pixar-perfect in or out of the water. Our new humans need to avoid water to avoid returning as fish, and there are multiple scenes that will leave you with a smile on your face.
Will our team find a way to win so that Giulia can pursue her education and Alberto can claim the top prize of a bike that will let him tour the world? Does Luca return to life underwater or say goodbye to parents and pursue life as a human?
As I said earlier, the end will leave most of you, like me, wiping away a few tears. You will not regret embracing this movie.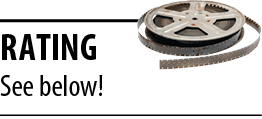 "F9: The Fast Saga"
As this two-hour, 25-minute film ended, my good friend Dr. Kleinman turned to me and said:
Dr. K: Hammerle, I have two thoughts. The first is that this was the most absurd film I have ever seen.
B. H.: And what was the second observation?
Dr. K: I kind of enjoyed it!
So there you have it. Absurd usually means awful, but there are occasional exceptions. "F9" is one of them.
Vin Diesel and John Cena are brothers who are engaged in a battle as Cena seeks to control the world via an altered satellite. I'd say a fight to the death ensues, but no one dies in "Fast & Furious" films.
I've seen all nine "Fast & Furious" movies, and few films can master their unbelievable special effects and powerful soundtracks. Scene after scene involves shootings, fights and car chases that distract you from the fact that the film is devoid of a meaningful plot.
Again, despite jumping from high buildings and steep cliffs, no one ever gets injured. Thousands of bullets are fired at Vin and his gang, and you never see anyone bleeding. When Tyrese Gibson's character Roman concludes they all must be invincible, you can only conclude that he is mocking the viewing audience.
Yet director Justin Lin distracts your need for a plot with a number of meaningful performances, ranging from Michelle Rodriquez (Letty), Anna Sawai (Elle), Ludacris (Tej), Helen Mirren (Queenie), Kurt Russell (Mr. Nobody) and Charlize Theron (Cipher), to name a few. Their collective determination to make the lack of dialogue irrelevant makes you feel you were watching it after consuming LSD.
So find the equivalent of a small amount of a hallucinogen and buy a ticket. Discover how a meaningless life can still be rewarding. Oh, and did I say that Theron may be the most beautiful villain to hit the screen in a long time!
"Black Widow"
Like "F9," "Black Widow" was a big box office hit on its opening weekend. It raked in over $80 million, and Disney Studios should be clapping their hands in joyful celebration.
Ironically, it is an average film at best. It is filled with chase scenes involving cars, spaceships and gun shots that hold your attention like "F9," but you are again left shaking your head as our heroes repeatedly escape serious injury.
What saves the film is the relationship of two sisters beginning when they are children in 1995 Ohio. Separated when the adults raising them are discovered to be part of an international conspiracy, you next see the sisters as adults, when they are now enemies.
Scarlett Johansson and Florence Pugh play the sisters with a fervent love-hate relationship that saves this film from being little more than a repeat of past "Avengers" romps. Johansson, now the Black Widow, is on a mission to keep the evil Dreykov (Ray Winstone) from controlling the world. As she demonstrated in the fantastic "JoJo Rabbit" (2019), Johansson has acting skills on multiple levels.
Matching her in every scene is Pugh, playing her would-be sister Yelena. Pugh, who was devasting in the 2019 films "Little Women" and "Fighting with My Family," is quietly alluring as she tries to escape from her experiences while under mind control and reestablish her relationship with the Black Widow. In particular, watch for the moments when Yelena mocks the Widow for her posturing when she lands on one knee after descending from high altitudes.
The film is also helped by the performances of Rachel Weisz and David Harbour. They play the girls' would-be parents who must decide if they are now for them or against them. While Weisz is convincing in any role, Harbour is hysterical as an overweight older man whose troubles include trying to get his gut into his old costume.
While I feel that this film will soon fade away after its quick start, it needs to be remembered as a movie that emphasized the strength of women. The Black Widow may have died in "Avengers: Endgame" (2019), but prior to that heartbreaking end, she packed a powerful punch when joined by female colleagues.•
• Robert Hammerle practices criminal law in Indianapolis. When he is not in the courtroom or the office, Bob can likely be found at one of his favorite movie theaters preparing to review the latest films. To read more of his reviews, visit www.bigmouthbobs.com. Opinions expressed are those of the author.
Please enable JavaScript to view this content.