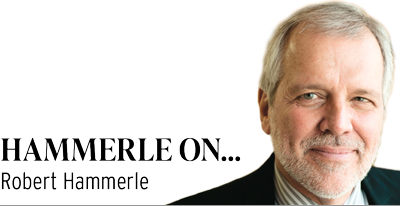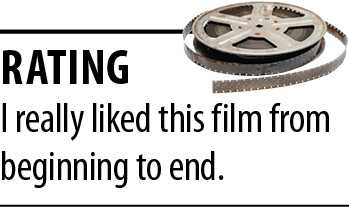 "Suicide Squad"
Let me begin by saying that you movie fans are not likely to see a more profane, violent yet widely funny film than "Suicide Squad." On top of that, the soundtrack will at times tempt you to leave your seat and dance in the movie aisle!
This very entertaining film, directed by James Gunn, involves a group of incarcerated supervillains being sent by the U.S. government to seek and destroy a life-threatening weapon held on a jungle island known as Corto Maltese. Their success will determine if they regain their freedom.
Col. Rick Flag (Joel Kinnaman) is assigned to control our group's behavior. It becomes almost impossible when he is leading Bloodsport (Idris Elba), Peacemaker (John Cena), Harley Quinn (Margot Robbie), Ratcatcher (Daniela Melchior) and King Shark (voiced by Sylvester Stallone), among others. Not all of them live, so be prepared for the carnage that engulfs some of our heroes.
Elba, Cena and Robbie dominate this engaging film at every turn. In particular, Robbie is unforgettable. Even when covered with blood, she may be the most attractive ass-kicker in the history of film.
Keep two things in mind. First, I've talked to a number of people who have seen "Suicide Squad" and they all loved it. That includes men and women.
Second, I saw the movie at the Indiana State Museum IMAX in downtown Indianapolis, my favorite theater. With only one other person in the audience, I kept hoping that Harley Quinn left the screen and sat next to me. I told friends that if she pulled a gun and kidnapped me, wait two days before reporting it to the police!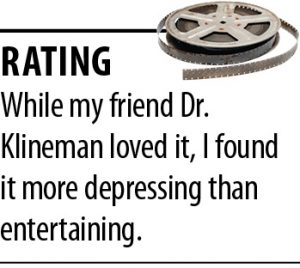 "Candyman"
Though it became the first film directed by a Black woman, Nia DaCosta, to top the U.S. box office, I simply couldn't embrace this movie despite my best intentions. It functioned as if it was turning the George Floyd murder tragedy into a conflicted horror film.
Then again, it did have two memorable performances. Yahya Abdul-Mateen II follows up his role in "The Trial of the Chicago 7" as an artist investigating the macabre details surrounding a supernatural killer with a hook for a hand terrorizing Chicago's Cabrini-Green neighborhood. In the process he starts on a road to physical destruction.
Teyonah Parris is a standout as his partner Brianna, a gallery director. She pursues high-end professional associates to advance her career. A highlight of the film comes from the fun of watching her gay brother (Nathan Stewart-Jarrett) and his partner (Brian King) try to make sense out of impending disaster.
The film, co-written by the talented Jordan Peele, becomes a bit tough to follow at times. It intermixes a slasher killing innocent people who pronounce his name five times while looking in a mirror with police corruption centering on an all-but-abandoned Cabrini-Green. Surrounded now by high-end condos with views over Chicago's racist past, I thought that Peele's "Get Out" did a far better job of examining our country's racial inequalities.
The problem with this film is that it sought to combine George Floyd-type police violence with a slasher's killing of innocent white people. Despite its praise from honorable people like my friend Dr. K., this is a film that I choose to quickly forget.•
• Robert Hammerle practices criminal law in Indianapolis. When he is not in the courtroom or the office, Bob can likely be found at one of his favorite movie theaters preparing to review the latest films. Read more of his reviews at www.bigmouthbobs.com. Opinions expressed are of the author.
Please enable JavaScript to view this content.