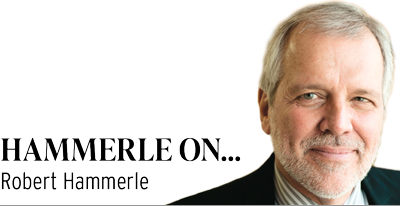 "The King's Man"
To begin with, this is a prequel to the two prior "Kingsman" films released in 2014 and 2017. I liked both of them, and I didn't want this one to disappear from the theaters before I gave it a shot.
I'm glad I did. I've yet to see a movie starring Ralph Fiennes that was not a wonderful experience, and this film is no exception. Just as he has done in movies ranging from "Schindler's List" (1993), the Harry Potter films, several Bond movies and the recently overlooked "The Dig" (2021), his talent was evident for decades.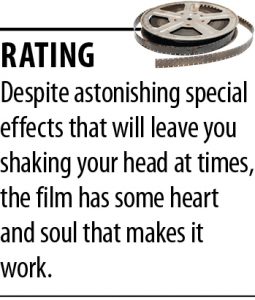 Though the film combines fact with fiction, it focuses on the beginning of World War I. Led by the Duke of Oxford played by Fiennes, you watch as the Kingsman intelligence agency was formed to try to prevent a war that killed millions of European men.
Haunted by the loss of his wife years earlier, the duke also wants to keep his son (Harris Dickinson) out of combat. He also seeks to find a way to force the monarchs of England, Germany and Russia to compromise.
In the process, director Matthew Vaughn shines his camera on the ghastly human loss in this diabolical conflict. He will remind you of the great World War I films "Paths of Glory" (1957), "Testament of Youth" (2014) and 2019's epic "1917."
Vaughn also creates a subplot about a Scottish terrorist who wants war to destroy England. While this will hold your attention, the special effects that follow lose their force with their ridiculous length.
First of all, there is a parachute scene involving the duke that is fun to watch but absurd beyond words. In addition, while you will watch sword fights go on and on, wait until you see the outrageous performance of Rhys Ifans as Rasputin. He's like a sexually sick ballet dancer who can dance in thin air as he seeks to kill.
The movie is also helped by the performances of the duke's assistants, played by Gemma Arterton and Djimon Hounsou. Thankfully for Fiennes' survival, they prove tough to kill.
So let me close by saving this film is not a waste of time. In pre-pandemic times, it would have been fun to find a bar after leaving the theater with friends where we could share our opinions over several "short ones."
"The 355"
To begin with, this film reminded me of Batman, Spider-Man and Superman being played by women. I can only ask movie reviewers who criticize this film to have the courage to recommend that the new James Bond movie have a woman in the lead role.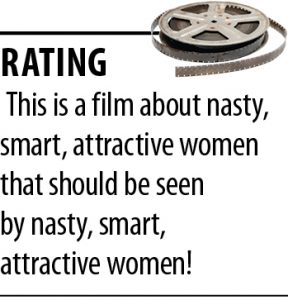 This movie has four women from different countries functioning as spies to try to recover a secret mechanical device that can be used by mercenaries to threaten the world. Overcoming differences to function as a team, you watch them put their lives on the line as their quest takes them to Paris, North Africa and Shanghai.
Quite frankly, I don't remotely care that the movie has been slammed for being "a generic and forgettable action picture." (Christy Lemire of RogerEbert.com). To the contrary, Jessica Chastain, Penelope Cruz, Diane Kruger and Lupita Nyong'o are as fascinating as Daniel Craig's James Bond at every turn.
On top of that, Chastain has been nominated three times for an Oscar, while both Cruz and Nyong'o are previous winners. That is living proof that there is startling talent on display in this picture.
Our four heroines end up in a number of physical battles as they try to tell enemies from friends, and that includes the role embraced by Fan Bingbing. Chastain is left struggling to determine if her former lover, played by Sebastian Stan, is a con artist, while Cruz is emotionally overwhelmed as she tries to secure the safety of her family in Colombia.
As repeatedly demonstrated by both Kruger and Nyong'o, these women are hard-nosed combatants who repeatedly take a licking but keep on ticking. For whatever weaknesses the film may have, I think most of you will have a damned pleasant time watching it.
"Drive My Car"
Despite its unnecessary length, critics have gone crazy over this film. Some have picked it as the best film of the year (Toronto Film Critics Association), and A.O. Scott of The New York Times noted, "The movie lasts almost three hours, but the time passes easily."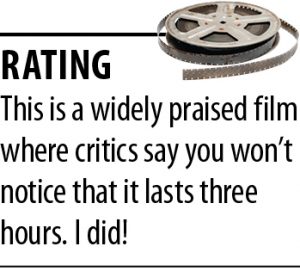 No, it doesn't! While it could have been a great two-hour movie, its length bored me to the point where it came close to diluting its emotional ending.
Don't get me wrong, as the movie tells an intriguing story, if you can avoid being forced to hide in its cinematic weeds. Hidetoshi Nishijima plays Yusuke Kafuku, a Tokyo theater actor who is trying to overcome his grief following the death of his wife, a screenwriter. He agrees to direct Chekhov's "Uncle Vanya" in Hiroshima to try to find some normalcy.
The movie unfolds when he is forced by the play's financial backers to have a driver at all times. Forced to swallow his pride, his nonsexual relationship with the driver, played wonderfully by Toko Miura, defines the film. Both have suffered terrible losses, and they learn that life involves overcoming despair.
Though the film suffers from being forced to endure repeated scenes focusing on stage production, you are rewarded by the performance of Park Yurim. She plays a mute actress who gives a monologue in Korean sign language to Yusuke that teaches him that he must keep living.
As noted above, the movie has some tremendous power that is diluted when director Ryusuke Hamaguchi failed to edit it down to no more than two hours. With the film having the actors speak in Mandarin, Japanese and Tagalog, you lose nothing reading subtitles.
Let me close with my severe trouble with many of today's critics. They seem to forget that movies risk losing their heart and soul when they fail to entertain. That is the very problem when they fall over themselves gushing over tedious films like "Spencer," "The Power of the Dog," "The Lost Daughter" and this unnecessarily lengthy film.
There is a reason that "Coda" and "Belfast" are the best movies of 2021. Guess why.•
• Robert Hammerle practices criminal law in Indianapolis. When he is not in the courtroom or the office, Bob can likely be found at one of his favorite movie theaters preparing to review the latest films. To read more of his reviews, visit www.bigmouthbobs.com. Opinions expressed are those of the author.
Please enable JavaScript to view this content.