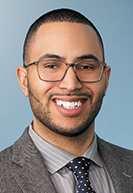 By Julian Harrell and Emily Dodane
On June 19, United States Environmental Protection Agency administrator Andrew Wheeler signed the final version of the Affordable Clean Energy rule that was initially proposed on Aug. 21, 2018. The ACE final rule repeals and replaces the Obama administration's Clean Power Plan (CPP), which attempted to impose first-ever carbon dioxide emission standards on existing fossil fuel power plants. ACE is the final blow to the CPP, which never went into effect after it was stayed by the Supreme Court in 2016 amid attacks from various regulated industries. As explained below, ACE adopts a different regulatory approach than its predecessor but still aims to reduce greenhouse gas/CO2 emissions. Rather than impose federal emissions limits, ACE establishes guidelines for states to develop their own carbon emissions reduction standards for existing coal-fired power plants. The final rule becomes effective Sept. 6. States will have three years to develop and submit their plans to the EPA.
This article explains key takeaways from the final rule, differences between the proposed version of ACE and the final rule, and potential impacts of the final rule on existing coal-fired power plants, especially those in Indiana.
Overview of final rule
The final rule consists of three distinct rulemaking actions. First, ACE finalizes the repeal of the CPP. Second, ACE finalizes regulations to govern implementation of the final rule, including any future emission guidelines issued under Section 111(d) of the Clean Air Act. Lastly, ACE formally promulgates the final rule.
The final version of ACE applies only to existing coal-fired power plants. Under the final rule, states are directed to develop performance standards aimed at reducing emissions for existing plants based on heat rate improvement (HRI) (also known as "efficiency improvement"). Said differently, the EPA determined that the best way to reduce CO2 emissions was by forcing plants to lower their heat rate, which creates a more efficient heat input to electrical output conversion ratio (i.e., more electricity produced by less fuel).
In the final rule, the EPA identifies several available technologies, equipment upgrades and best practices for operation and maintenance that can be employed to increase HRI. Specifically, there are seven main categories of "candidate technologies" that plant owners/operators can install to improve HRI, including (1) intelligent sootblowers, (2) boiler feed pumps, (3) air heater and duct leakage control, (4) variable frequency drives, (5) blade path upgrades, (6) economizer improvement or replacement, and (7) improved operation and maintenance practices. States have the flexibility to choose which technologies or strategies should be used to achieve emissions reductions that conform to the EPA's target rates of improvement. States are awarded freedom to devise individualized emissions reduction plans. This approach is based on the belief that each state is in the best position to consider plant-specific factors and establish performance standards for the facilities within their own jurisdiction.
Proposed rule vs. final rule: what's different?
In 2018, the proposed version of ACE sought to amend the New Source Review air permitting program under the Clean Air Act. In general, the NSR program protects air quality when factories, industrial boilers and power plants that are newly built or modified by requiring facility owners and operators to obtain certain permits for construction projects that would "significantly increase" annual emissions of smog-forming pollutants. These permits specify what construction is allowed, applicable emission limits and, often, how the source must be operated. The program aims to ensure new or modified power facilities are as clean as possible and advance pollution control concurrently with industrial expansion. That said, regulated entities that fall under NSR's requirements often face significant costs to comply with those standards.
The proposed ACE rule would have created a new test for determining whether a power facility's construction would be subject to the NSR permit program. Currently, power companies upgrading facilities are subject to the permit program based on increases in annual emissions, but the proposed ACE rule would have changed the standard so that companies would have been subject to the permit program based on increases in hourly emissions. Substituting an annual accounting method with an hourly-based accounting method would have reduced the number of construction projects subject to the NSR permit program because it is a more lenient standard. For example, once a power facility is upgraded, it can run more efficiently and may run for longer periods of time. The gains in efficiency may reduce the hourly rate of emissions, but because the facility operates for an increased number of hours, its total emissions impact is still increased.
Opponents of the change in accounting method argued the new standard would allow coal-fired power plants to be refurbished more cheaply and extend their lifetime because they would not have to participate in the NSR permit program. Supporters of the change argued the new standard would allow more power plants to make other environmentally focused upgrades without also having to upgrade to modern standard emissions control equipment. Irrespective, this debate will live to see another day, as the EPA removed changes to the NSR program in the final version of the ACE rule. However, the EPA has indicated that it will publish changes to the NSR program through a separate rulemaking process.
ACE rule's local impact
Overall, ACE focuses on making coal-fired power plants more efficient instead of replacing coal-fired generation, which should be a win for Indiana's coal-fired plants. As recently as 2017, Indiana ranked eighth in the nation for coal production. But regardless of ACE's implementation, a shift away from coal may already be set in motion. Two major utilities — Northern Indiana Public Service Company, based in Merrillville, and Vectren Corporation, based in Evansville — recently announced plans to move away from coal. The number of active coal-burning power plants in Indiana is expected to decrease over the next nine years from 13 in 2016 to just 8 by 2028. Currently, Indiana ranks third among all states for the number of coal-fired generating units that have retired or are retiring, according to a March report from the American Coalition for Clean Coal Electricity. Thus, ACE's friendlier stance toward coal may be too little too late.
Whether implementation of the final rule will have a dramatic impact on Indiana's already declining coal reliance, Indiana will have work to do over the next three years to draft its ACE plan for submission to the EPA. Within six months of a state's submission, the EPA will determine if the plan is complete by assessing if the plan has met administrative and technical criteria. If so, the plan will then be evaluated based on substance. If the EPA determines the state's submission is not substantively satisfactory, the EPA is authorized to prescribe a more stringent plan for the state. Additionally, ACE's requirements will still require plant owners/operators to incur financial costs to improve HRI, but perhaps the cost of complying with ACE will not be as dramatic as the regulatory burdens that could have been imposed under the CPP.•
• Julian Harrell and Emily Dodane are associates at Faegre Baker Daniels LLP. Opinions expressed are those of the authors.
Please enable JavaScript to view this content.