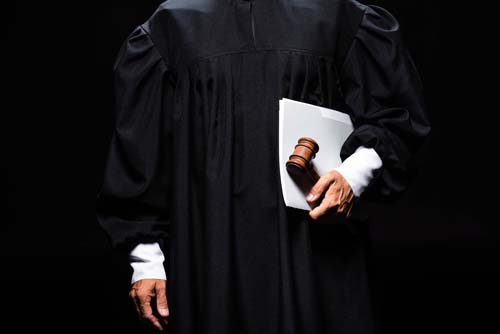 Gov. Eric Holcomb has announced judicial appointments to Grant Superior Court 2 and the Batesville City Court.
Bridget Foust has been appointed to the Grant County court while Bradley Bergquist has been appointed to the Batesville City Court.
Foust's appointment comes after former Grant County Judge Dana Kenworthy was elevated to the Court of Appeals of Indiana. Kenworthy joined the COA in January.
Foust currently has her own law firm, Lewis & Foust LLP, where she focuses on paternity, adoption, child in need of services, guardianship, protective order and personal injury cases. She is also a part-time public defender in Wabash and Grant counties and a guardian ad litem in Grant County.
Foust previously worked as a deputy prosecutor in Allen County before joining the Grant County Prosecutor's Office in 2014. She is a graduate of the Valparaiso University School of Law.
In Batesville, Bergquist will be replacing John L. Kellerman, who resigned from the city court to take another position.
Bergquist is currently a practicing attorney with the Wilson Law Firm in Batesville, where he focuses on representing community members, local businesses, school corporations and the city of Batesville. He is also a member of the Batesville Utility Service Board.
He is a graduate of Indiana University Maurer School of Law.
Both Foust and Bergquist will be sworn in on a date to be determined.
Please enable JavaScript to view this content.