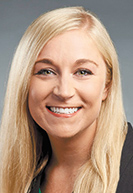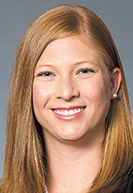 By Lynsey David and Katherine English
Laws regarding marijuana have changed significantly in recent years. Many states and the District of Columbia have legalized or decriminalized marijuana. More states could follow suit this year, with several states expected to put recreational marijuana use on the ballot while others are preparing legislation that addresses marijuana legalization. Counties are also joining the movement, as demonstrated by the Marion County Prosecutor's Office, which announced on Sept. 30, 2019, that people who possess less than an ounce of marijuana will no longer face formal charges in Marion County.
Marijuana and the FMCSRs
Despite the changing legal landscape, marijuana is still classified as a Schedule I substance under the Controlled Substances Act. 21 C.F.R. § 1308.11. This tension between state and federal law has led to confusion and challenges in many industries, but for the trucking industry, little has changed. Regardless of a state's marijuana laws, commercial motor carriers are subject to the Federal Motor Carrier Safety Regulations (FMCSRs). Under these federal regulations, motor carriers are required to test every commercial motor vehicle (CMV) driver for drugs before allowing him or her to operate a CMV. 49 C.F.R. § 382.301. CMV drivers can also be tested for drugs in the following situations:
• Post-accident when the CMV driver receives a citation;
• Post-accident when there is a fatality;
• Random employer testing;
• Reasonable suspicion; and
• Return-to-duty and follow-up, following a positive test.
49 C.F.R. §§ 382.301-382.311. If a CMV driver tests positive for a Schedule I drug, such as marijuana, the driver will legally have failed the drug test. See 49 C.F.R. § 382.213. A positive drug test means the driver will be prohibited from driving a commercial vehicle. 49 C.F.R. § 382.501. The FMCSRs make no exceptions for medical marijuana. On Nov. 19, 2019, the United States Department of Transportation issued a notice and declared, "The Department of Transportation's Drug and Alcohol Testing Regulation — 49 CFR Part 40, at 40.151(e) — does not authorize 'medical marijuana' under a state law to be a valid medical explanation for a transportation employee's positive drug test result. … It remains unacceptable for any safety-sensitive employee subject to drug testing under the Department of Transportation's drug testing regulations to use marijuana." Simply put, failing a drug test for marijuana is automatically disqualifying for a CMV driver, and there are no caveats. The FMCSRs also prohibit a driver from possessing any Schedule I controlled substance, including marijuana, while on duty. 49 C.F.R. § 392.4.
Proving intoxication in a civil case
The most common way FMCSR-required (or even employer-required) CMV drivers' drug tests come into civil litigation is after a motor vehicle accident involving a CMV. It is important for attorneys handling such cases to note that despite the above-explained strict federal standards concerning positive drug tests, a positive drug test does not automatically establish intoxication in Indiana. In Hornback v. State, 693 N.E.2d 81, 85 (Ind. Ct. App. 1998), the Court of Appeals determined that to prove intoxication, a driver of a motor vehicle must have (1) committed a traffic violation; (2) exhibited evidence of intoxication; and (3) had a blood alcohol content of 0.10% or more. The Court of Appeals has also described intoxication as "the state of being intoxicated . . . to a sufficient degree to impair mental and motor functioning." Property-Owners Insurance Co. v. Ted's Tavern, 853 N.E.2d 973, 979 (Ind. Ct. App. 2006), see also Henriott v. State, 562 N.E.2d 1325, 1327 (Ind. Ct. App. 1990) (requiring evidence of an impaired condition regardless of blood alcohol content).
Due to the requirement that the driver must have exhibited "evidence of intoxication," it is imperative that evidence beyond just drug test results is provided to prevent the exclusion of the test all together as irrelevant evidence. Testimony based on a positive test alone amounts only to mere possibilities of impairment and will not suffice to place a fact in issue. The Indiana Supreme Court has reiterated the "well established" rule that "standing alone, an opinion which lacks reasonable certainty or probability is not sufficient evidence by itself to support a verdict." This rule holds true because "an award of damages may not be predicated purely on speculation." Porter v. Whitehall Labs., Inc., 791 F. Supp. 1335, 1346 (S.D. Ind. 1992), aff'd, 9 F.3d 607 (7th Cir. 1993) (internal citations omitted).
This is true even when an "expert" is used. Simply because an opinion of scientific causation comes from a person learned in medical science does not mean that opinion has a sufficient scientific basis to meet the evidentiary requirements. An expert cannot rely solely on his or her own stature, intellect or intuition to support an opinion. The basis — the "reasoning" and "facts and data" — of an opinion is distinct from the expert's qualifications as an expert in the field. Therefore, the "reasons," (Fed. R. Evid. 705) "basis," "method," or "major premise" of an expert's opinion must have scientific support beyond the testifying expert's own hypothesis; there must be some data or established paradigm that provides the "reasonably reli[able]" reference point for the minor premise and ultimate opinion. Porter v. Whitehall Labs., Inc., 791 F. Supp. 1335, 1346 (S.D. Ind. 1992), aff'd, 9 F.3d 607 (7th Cir. 1993).
What is evidence of intoxication will be fact-driven in every case, but the requirement by the courts is clear that a drug test alone will not meet that requirement.
Conclusion
Despite the growing landscape of legal marijuana use, there are a great deal of variables for CMV drivers, their employers and attorneys practicing transportation cases to consider when it comes to use, testing and what such tests may show in litigation. The FMCSR drug-testing standards may be black and white, but proving intoxication in Indiana remains a gray standard.•
• Lynsey David and Katherine English are associates at Lewis Wagner LLP in Indianapolis. Opinions expressed are those of the authors.
Please enable JavaScript to view this content.