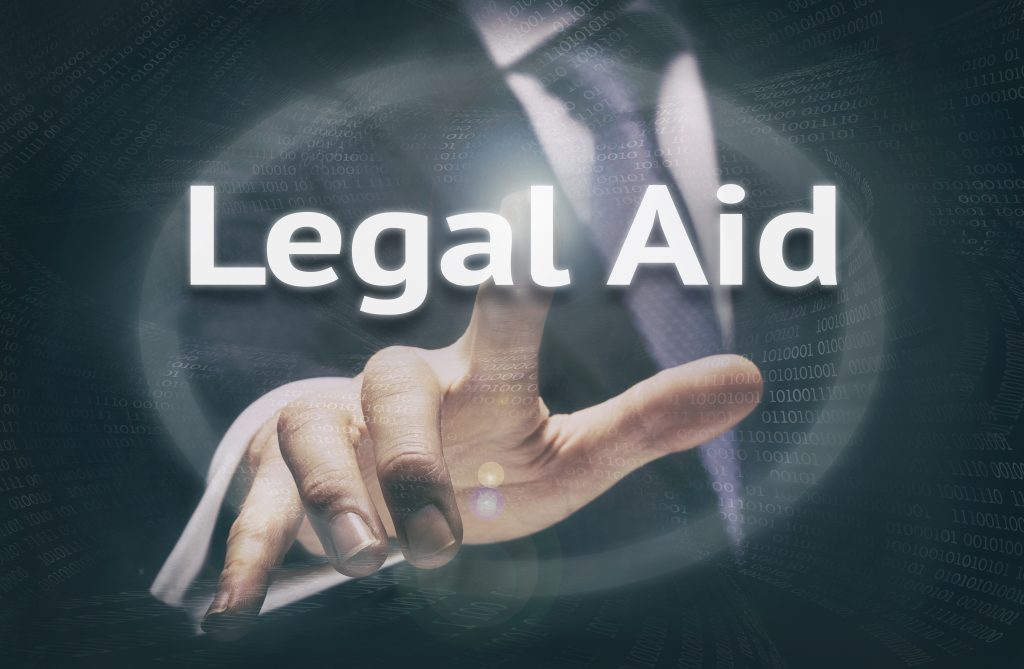 The Indianapolis Legal Aid Society is hoping that as legal professionals make their year-end donations, they will remember to contribute to "the law firm for the poor."
As it has for at least the past 20 years, ILAS has again launched its annual holiday campaign and is asking for monetary donations which will go directly to helping serve the clients who need assistance with civil legal issues. The unrestricted funds that come from the campaign are increasingly needed as more and more clients have complex problems that involve multiple legal issues.
Lee Christie, partner at Christie Farrell Lee & Bell and co-chair of the ILAS 2022 Holiday Campaign committee, sees the legal aid society as providing a service not only to those in need but also to the broader legal profession. In particular, the ILAS attorneys help keep the local courtrooms from being flooded with unrepresented litigants which could slow the judicial process and force the state courts to impose pro bono requirements on the private bar, he said.
"You've all benefited from a very robust market," Lee said, summarizing his pitch to his attorney colleagues. "We got through that first scary month or two or three months of COVID when law firms thought, 'Oh my God, we're going to get rid of everybody,' and actually business increased. So, they should help the law firm for the poor."
For the 2022 fundraiser, ILAS has set a goal of $300,000.
The nonprofit fell well short of its $400,000 goal in 2021, but with donations surging past $282,000 the campaign committee was inspired to reach a little higher this year. As with the past few previous campaigns, captains have been enlisted in 59 law firms to personally contact their coworkers and ask for contributions.
John Floreancig, general counsel and CEO of ILAS, said his team continues to be overwhelmed with clients. Through November, the organization has seen more than 5,000 clients. A majority of those need help with family law issues like divorces, custody, child support and guardianships, but many have additional legal problems like an eviction, he said.
The money coming through the campaign is vital, Floreancig continued, because it can be used wherever is needed.
ILAS has relied more on grants since the United Way of Central Indiana changed its funding formula and no longer provides upwards of $500,000 to the agency. The grants are helpful but are targeted to specific areas.
So, the unrestricted campaign dollars can be used to pay the expenses related to the legal issues not covered by the grants.
"We would violate the grant is we were using those funds for other types of cases," Floreancig said, explaining the strict guidelines ILAS must follow when using grant funds. "That's why this money (from the campaign) is so critical to us."
The captains will be educating their colleagues about what ILAS does and its need for private dollars. Also, small and solo firms will be solicited as part of the campaign.
In 2021, just two firms and their attorneys reached the Visionary Level by contributing $10,000 or more. Lee is hoping to see more names in the top level and is optimistic that the personal requests will encourage more people to give and to give at higher dollar amounts.
"This is our profession, this is taking care of the people that we took an oath to help," Lee said of donating to ILAS. "So they should give back to this. We're not going to be number one on their list of organizations they donate to, we know that. But we should be in the top five."
The holiday campaign will continue through Dec. 31.
Christie's co-chair of the ILAS Holiday Campaign is John McLaughlin of Parr Richey Frandsen Patterson & Kruse. The other committee members are:
Kent Winingham of Wilson Kehoe & Winingham
Travis Jensen of Johnson Jensen
Renea Hooper of Scopelitis Garvin Light Hanson and Feary
Scott Oliver of Lewis Kappes
Ali Bartlett of Bose McKinney & Evans
Eileen Moore of Ice Miller
Michael Griffiths of Dentons Bingham Greenebaum
Dylan Pittman of Barnes & Thornburg
Andy Campbell of Faegre Drinker Biddle and Reath
John Trimble of Lewis Wagner
Please enable JavaScript to view this content.