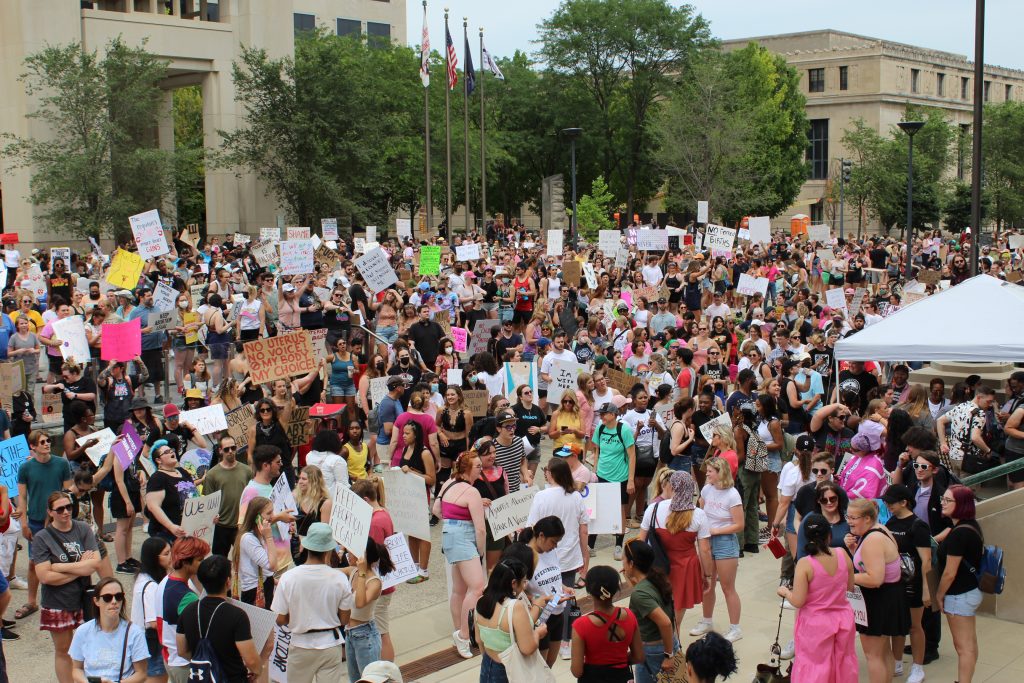 The fight over the lawfulness of Indiana's new near-total abortion ban is heading to the state's highest court, which won't hear arguments regarding the law until the new year.
Indiana justices on Wednesday accepted emergency transfer in Members of the Medical Licensing Board of Indiana, et al. v. Planned Parenthood Great Northwest, Hawaii, Alaska, Indiana, Kentucky, Inc. et al.
While the Indiana Supreme Court granted immediate transfer under Appellate Rule 56(A), justices denied an "emergency motion to stay" by the appellants, so the preliminary injunction currently imposed on Senate Enrolled Act 1 remains in effect.
The order, which states a "majority" of the court voted for transfer, also set deadlines for briefs to be submitted and schedules oral arguments for Jan. 12, 2023. The order also clarifies that the pendency of the appeal doesn't stay further proceedings in the trial court.
The order is signed by Indiana Chief Justice Loretta Rush but does not specify how the individual justices voted on the transfer question.
Currently, SEA 1 is not in effect after Special Judge Kelsey Hanlon in Monroe Circuit Court opined that the near-total abortion ban violates the liberty rights guaranteed in the Indiana Constitution. Thus, Hanlon enjoined the named defendants from enforcing the provisions of SEA 1 as enacted in Titles 16, 25, 27 and 35 of the Indiana Code.
Soon after Hanlon's ruling, Indiana Attorney General Todd Rokita's office sought emergency transfer to the Indiana Supreme Court.
Justices accepted the case weeks after the Court of Appeals of Indiana denied a similar request. Last month, the Court of Appeals shot down the state's motion to expedite the case.
The American Civil Liberties Union of Indiana filed the lawsuit on behalf of pro-abortion rights groups including Planned Parenthood, which operates four of Indiana's seven licensed abortion clinics; groups that operate two of the other clinics; and a doctor who performs abortions.
Please enable JavaScript to view this content.