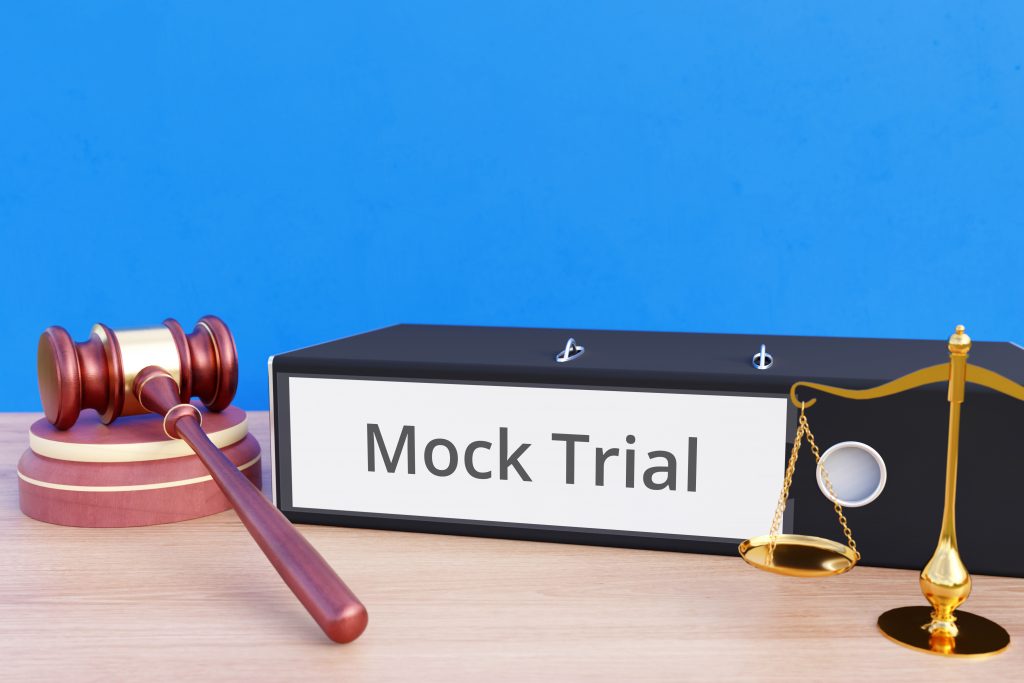 Hoosier students participating in this year's mock trial competition are making the final lap as they head into the state championship this weekend.
With 24 teams qualifying, almost 300 students will be participating in the two-day finals on Saturday and Sunday at the Community Justice Campus in Indianapolis.
"The expertise of our students, the depth of our teams, and the support of our educators, mentors, and school communities makes Indiana's high school Mock Trial program among the best in the nation," Indiana Bar Foundation President and CEO Charles Dunlap said in a news release. "In addition, sponsors, volunteers, and Foundation staff create an exceptional experience for our students, educators, and school communities."
John Adams High School won the Hammond Regional Championship, Hamilton Southeastern High School won the Indianapolis Regional Championship, Castle High School won the Evansville Regional Championship and Trinity High School at Greenlawn won the South Bend Regional Championship last month. Those teams are headed to this weekend's finals, alongside teams from schools in the South Bend, Evansville, Hammond and Indianapolis regions.
Mock trial participants take the roles of attorneys and witnesses to try a hypothetical case, giving them a hands-on opportunity to learn about the American approach to dispute resolution and justice.
This year's fictional case is State of Indiana v. Sam Barrett. Sam Barrett, the defendant, has been charged with murder and a lesser charge of reckless homicide.
The IBF describes the fictional case as follows: Madison Fields wrote and is now directing a play called "Frontier," in which Barrett and Edward Tiffin are actors. The pair are known "frenemies" who have fought over roles in different productions.
Things are tense between all the actors, to the extent that the assistant director of props and costumes, Taylor Rudzinski, has concerns about firearms and swords being accessible. At the final dress rehearsal, the actors are rehearsing a scene in which they use prop guns to shoot at apparitions — but one of the guns is loaded with a real bullet instead of a blank.
During the scene, actor Jonathan Jennings is shot and killed, and the local prosecutors find means and motive to charge Barrett.
A panel of attorneys, judges and community members will evaluate the teams' arguments and presentations.
The foundation is looking for volunteer judges for the evening shift on Saturday and the morning shift on Sunday. Those interested in volunteering can register here.
Please enable JavaScript to view this content.