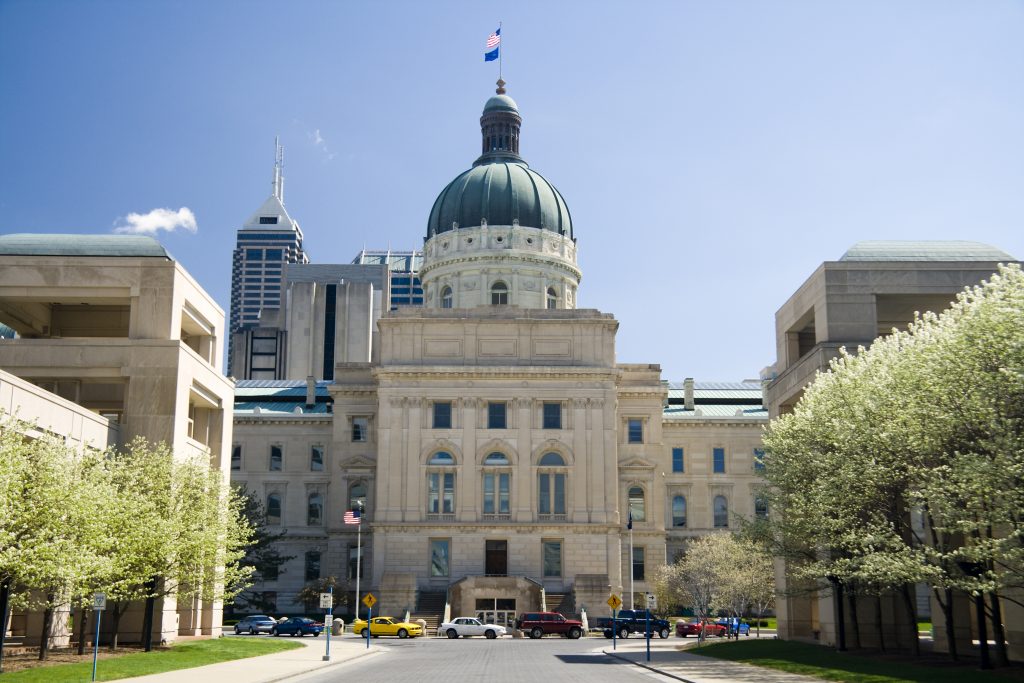 Upset with what they say is the excessive cost of health care in Indiana, House Republicans want to levy fines against hospitals that charge more than 260% of what Medicare reimburses for services.
House Bill 1004 would impose fines for excessive prices that could equal 10% of a hospital's patient revenue.
The bill was introduced Thursday by Rep. Donna Schaibley (R-Carmel) and Rep. Matt Lehman (R-Berne). It was referred to the House Committee on Public Health, of which Schaibley is the vice chair.
Under the bill, all not-for-profit hospitals would annually disclose to the Indiana Department of Insurance the average price it charges for each health care service, and all of its patient service revenue for the preceding year.
The department would then verify the extent to which the hospital's average price charged for a service exceeded 260% of the Medicare reimbursement rate for that service.
If the hospital exceeded that rate, the department would assess a penalty under a formula that could equal 10% of the hospital's total patient-service revenue, or a lesser number, depending on the number of procedures involved, and other factors.
"If you're above a certain price that there would be penalties," said House Speaker Todd Huston (R-Fishers). "You know again, we're a low-cost state in almost every way. In this area we are out of line."
The revenue generated from the fines would be deposited in the state general fund and could be used to pay the state's share of the cost of Medicaid services.
The Indiana Hospital Association, the trade group that represents about 160 hospitals across the state, called the bill's price cap "arbitrary" and "dangerous."
"This level of government control is an extreme departure from Indiana's free market principles," Brian Tabor, the hospital association's president, said in an email to IBJ. "Hoosiers do not want more government interference in health care, and we have not seen the government picking winners and losers to this extent since Obamacare. If legislative leaders are looking for real solutions, they should start by raising state Medicaid rates – which only cover 53% of hospitals' cost of providing care – to relieve the cost shifting burden on businesses and consumers."
The bill comes a year after top Indiana lawmakers warned hospitals and health insurers to lower what they called they called "out-of-control costs" of health care, saying prices in Indiana are well above the national average and need to come down.
They pointed out that Indiana's hospital facility fees—or the expenses charged by hospitals to cover their overhead and keep the doors open—are the fifth-highest in the country, according to a 2020 study by the Rand Corp.
Rand's latest study found that Indiana ranks seventh in the nation for hospital price disparities—ahead of New York, California, Massachusetts and other larger states with higher costs of living—when it comes to what privately insured people pay for care compared to what Medicare would have paid for the same service.
Yet the study also found that Indiana has the fourth-lowest payments to doctors as a percentage of Medicare.
The bill exempts county-owned hospitals and not-for-profit critical access hospitals.
Please enable JavaScript to view this content.