Nearly 5,000 miles separated the minds at Notre Dame Law School and Ukrainian Catholic University, but for a little over an hour the two communities connected amid the backdrop of war.
On a large screen, inside a third-floor lecture room at the Eck Hall of Law in South Bend, the names and faces of UCU students and professors appeared via a Zoom call as around 30 individuals from the northern Indiana university took their seats.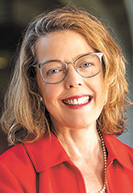 Stepping up to a podium below the live video, Mary Ellen O'Connell, the Robert and Marion Short professor of law and research professor of international dispute resolution-Kroc Institute for International Peace Studies, explained the purpose of organizing a teach-in on March 3 to address the invasion of Ukraine by Russia.
"… We are trying to inform ourselves to support our colleagues — our friends — in Ukraine who are really facing (a) great challenge, letting them know we're here and support them, and coming away with a deeper base of knowledge about the law that's relevant," O'Connell said. "Because in my mind, it will be through law and legal mechanisms and procedures that we will move out of this crisis to a better place.
"It makes perfect sense for us to join our collective minds in envisioning a future in which the law is respected in a way that we have never seen as disrespected as currently," she said.
Since Russia initiated the largest conventional military attack in Europe since World War II on Feb. 24, Indiana's law schools have condemned the attacks while educating students on the evolving situation from a legal perspective.
UCU tied to Notre Dame Law
If you visit the Notre Dame International website, there's now a subsection dedicated to UCU and the war in Ukraine, including frequent updates from Rev. Bogdan Prach and other members of the Eastern European university.
The relationship between UCU and Notre Dame Law spans over a decade.
In 2003, The Catholic Universities Partnership, formed under the leadership of the Nanovic Institute for European Studies at Notre Dame, launched an initiative to "foster mutual support, elevation, and development of Catholic higher education and civil society in post-communist and post-Soviet Europe." Since the annual conference was hosted in Lviv in 2008, more than 20 faculty members at UCU have spent time at Notre Dame through the Nanovic Institute's visiting scholars program.
During the recent teach-in, Svitlana Khyliuk, head of UCU's Department of Theory of Law and Human Rights, helped lead the discussion from abroad. Khyliuk was a visiting professor at Notre Dame Law School in 2021 and plans to return this fall.
At the start of the teach-in, Khyliuk compared the Russian invasion to similarities with Germany's takeover of Poland in 1939, but noted a big difference between the two: the global response to the aggressors. She cited the March 2 vote by the United Nations General Assembly to reprimand Russia — which was supported by 141 of the assembly's 193 members — as a sign of the "civilized world standing against Russian aggression."
After Khyliuk shared a video of the destruction taking place in Ukraine, the conversation turned to international law, with O'Connell and visiting professor Luigi Crema, a professor of international law at the law school at the Universita degli Studi of Milan in Italy, facilitating.
Much of the discussion touched on Article 2(4) of the UN Charter, as well as the rights of self-determination and the prohibition on the use of force and human rights violations.
O'Connell said there are two exceptions to the charter: if force is authorized by the UN Security Council or if force is in self-defense if there's an armed attack.
She opined that Russia's claims that Ukrainian cities Donetsk and Luhansk are independent states, like when it "annexed" the peninsula of Crimea in 2014, doesn't change the charter.
The Kremlin has asserted it's acting under Article 51 of the charter under "self-defense." However, because Donetsk and Luhansk are not UN member states, that wouldn't apply. Plus, the borders of Ukraine were established in 1991 with the breakup of the Soviet Union, O'Connell said.
Talking about human rights laws, Crema mentioned how there have been reports of Russian shelling killing civilians, which could be violating the European Convention on Human Rights of 1950, among other treaties and laws. Since the March 3 teach-in, evidence of violence toward civilians has continued to grow.
Among the questions asked at the end of the session by the participants in Lviv was whether Russia is committing genocide against Ukrainians.
Notre Dame audience member Tamas Adany, a Fulbright visiting professor of law who teaches international criminal law and human rights in Europe, said there are ongoing cases of human rights violations with Russia that have gone through the European Court of Human Rights, including a legal battle that ended in favor of Georgia over Russia in 2021. Regarding genocide, he said while there's traces of it, there's "a long way to go" to make that case.
At the end of the teach-in, O'Connell wrote five actions for helping Ukraine on a whiteboard: pray, donate, connect, cut fossil fuel use, and learn and respect the law and facts.
IU Maurer, McKinney response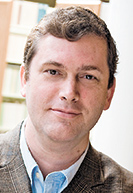 While neither Indiana University Maurer School of Law nor IU Robert H. McKinney School of Law have put on events concerning the Ukraine-Russia conflict, educators are far from tiptoeing around the subject.
The Hamilton Lugar School of Global and International Studies at Indiana University held teach-in events March 1-3 on campus, organized by the Robert F. Byrnes Russian and East European Institute.
As part of the teach-in, Timothy Waters, IU Maurer professor and associate director for the Center for Constitutional Democracy, gave seminars titled "Law and Order: International Legality, Legitimacy and Power in the Ukraine War" and "Is Ukraine a Country?" He was also a panelist in a larger discussion moderated by Hannah Buxbaum, vice president for international affairs at IU, John E. Schiller chair in legal ethics and professor of law.
"I'd say that the basic thing I was trying to talk about was, really in all three of my talks, was whether or not law has a major role to play in this conflict," Waters said. "And frankly, my thesis was that it doesn't. We see a lot of mobilization, quite a surprising level of resistance in Ukraine and level of support from the West. But most of this is understandable better in sort of political terms, moral terms, strategic terms. And I don't see that a lot of it is really defined by legal processes."
Waters clarified the law is not irrelevant and added that in the later stages of the war, the law could take on a larger role, but the margins of the broad decisions now are mostly political. He also added that he's teaching a seminar in the next academic year on the Ukrainian conflict and sees value in talking about the current issues in classes, as well as holding teach-ins.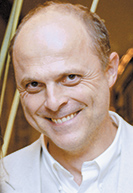 Professor Frank Emmert, executive director of the IU McKinney Center for International and Comparative Law, said students have been asking questions about the conflict — which he has encouraged.
"We are educating a generation of leaders, that's our one of our declared goals," Emmert said. "I want to foster that kind of reflection, that kind of discussion, because lawyers will always be amongst the decision-makers."
Emmert added it's important that students read credible news sources so they can have informed opinions. He also said the conflict in Ukraine is relevant to different law practices.
Thus far, Emmert said IU McKinney professors have dedicated some class time to the subject. He said he will be participating in future events concerning the conflict.•
Please enable JavaScript to view this content.