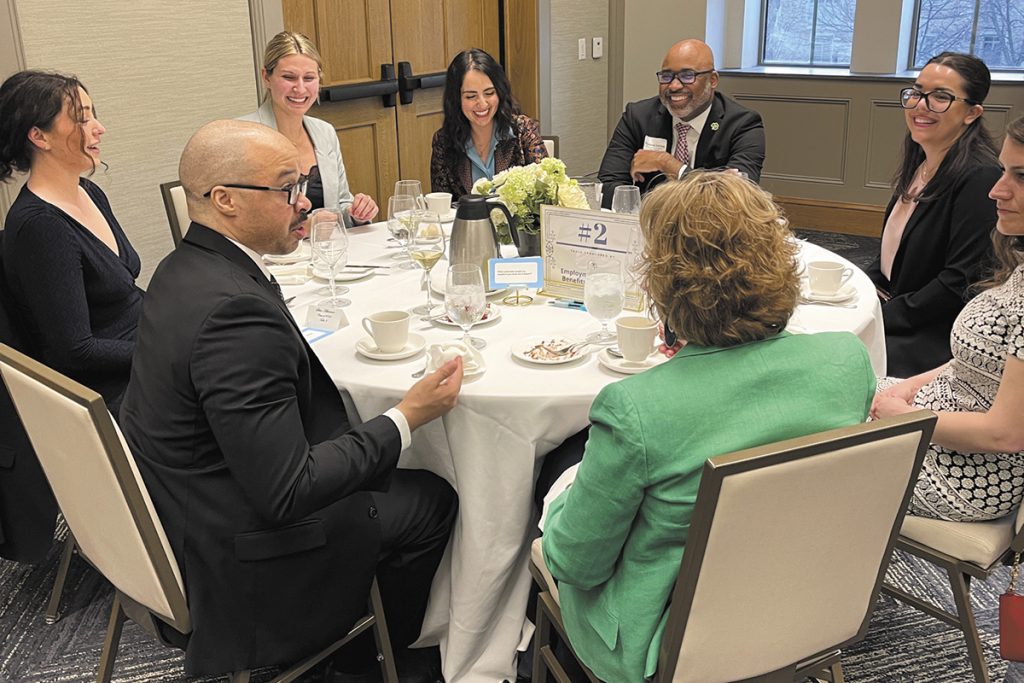 In law school, not everything students learn comes from textbooks.
Becoming a successful lawyer not only requires hundreds of hours of studying, but also an ability to network with others working in the field.
Connecting outside of class, often over a meal, is how many aspiring attorneys meet their future employers and develop longstanding professional relationships.
While studying and test-taking often create stress, a new program is aimed at helping alleviate some of the anxieties Indiana law students may feel in the social realm of the legal profession.
The Indiana State Bar Association recently teamed up with Notre Dame Law School, Indiana University Maurer School of Law and IU McKinney School of Law to put on etiquette dinners for students.
At the events, which were recently held in South Bend and Indianapolis, law students were invited to "fancy" multicourse meals where an "etiquette instructor" and practicing attorneys provided guidance on a variety of topics related to conducting oneself in a social-professional setting.
Each dinner table had at least one practicing attorney present, allowing the students to not only ask questions but also get to know lawyers and judges from around the state. Staff from the ISBA were also on hand to help facilitate the events.
The dinners were a long time coming, organizers said. Originally, the dinners were planned to be held in 2020, but the COVID-19 pandemic canceled them.
While COVID-19 has changed much of the way attorneys work, organizers and students says the rules of proper etiquette have largely stayed the same — even if some are still reluctant to shake hands.
'100% positive'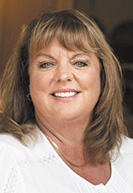 Patti McLaughlin, program director for professional development initiatives for Notre Dame Law, said 60 students and 15 professionals attended their etiquette dinner, which was held March 16 in a banquet room inside McKenna Hall on the campus.
The evening started with a cocktail reception and snacks, giving students the opportunity to mingle with attorneys and judges before sitting down for the three-course meal.
McLaughlin and Vincent Versagli, director of career development at Notre Dame Law, then put on a presentation about etiquette. Throughout the night, different points were made between dinner courses.
The tips and tricks ranged from which utensil to use for each course to how to pass bread properly at the table, students said.
Many of the students in the hall were members of the First Generation Professionals group, which co-sponsored the event along with the ISBA and the Career Development Office at Notre Dame Law. McLaughlin said she worked closely with ISBA Director of Membership Carissa Long, who was in attendance, to arrange the event.
Phenia Hovsepyan, a 2L and president of the First Generation Professionals, said for some of the law students, the etiquette event may have been their first introduction to a formal dinner given their varying backgrounds.
"These sorts of cocktail hours … the only way that you learn and the only way that you conquer those fears is by being in those experiences," Hovsepyan said. "By having the chance to practice and to maybe to get some things wrong, you then learn from that and can do it over again the next time. And there's no way to do those things and to develop any of those skills if you're just constantly on Zoom.
"… When the pandemic first hit, the fact that we had all of these technological tools, and we're able to communicate, and we're able to have meetings, all of those things like that was really important, and it was a lifeline," she continued. "But as time went on, the limitations of all of those technologies were also apparent because they're not supposed to take the place of in-person interaction."
Ross D'Entremont, a 3L and current treasurer of the Student Bar Association at Notre Dame Law, echoed the importance of holding similar events in the future, and said he encouraged several classmates to attend the most recent dinner.
"I think this is a really important event for our students who may not have gone and may not have had the opportunity to go to these type of dinners in the past," D'Entremont said. "I think it is a really good opportunity for our students to learn what this professional life is going to be like over the next several years of their career."
While the event mostly served as a brush-up on etiquette for 2L Erica Patterson, president of the law school's Women's Legal Forum, she said she also appreciated being able to network with individuals such as St. Joseph Superior Judge Cristal Brisco.
Despite the billing as an etiquette dinner, McLaughlin said a major part of the event was helping students feel at ease in a professional-social setting. She called the event a "100% positive" experience, and said plans are underway for next year's dinner.
Steakhouse lessons
In Indianapolis, there was a waitlist for law students wanting to attend the etiquette dinner hosted by the IU law schools.
The event, which combined students from IU Maurer and IU McKinney, was held at Ruth's Chris Steak House on March 31.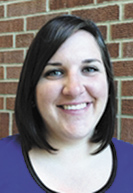 A total of 31 law students attended along with 16 attorneys, ISBA Section and Committee Liaison Rebecca Smith said. Chasity Thompson Osborn, director of attorney learning and development for Taft Stettinius & Hollister LLP and a former assistant dean at IU McKinney, led the etiquette teaching.
Smith said the original plan was to have events at both IU McKinney and IU Maurer, but those plans were canceled in 2020 due to COVID-19. Instead, they combined the event off campus at Ruth's Chris.
For Zion Miller, a 1L at the IU Maurer School of Law, it was the first time he had attended any kind of etiquette dinner. He said in-person interaction is important to him despite the amount of work that's now done online.
"You obviously want to make a good impression on your clients and the legal profession, or potential bosses or potential people you're trying to bring on," Miller said. "And some people have very specific preferences and are very traditional; the law is generally a more conservative field and so you want to be able to conform to those as best as possible. But even in, you know, a more relaxed setting, you still want to be putting your best foot forward."
IU McKinney 2L Gabriela Ocampo Serrano said she felt like it was important to brush up on her skills because it's essential for law students to attend in-person events, and learning proper etiquette takes one less stress out of her busy life.
"I feel like I'm going into the real world with one less thing to worry about, like, how do I hold my drink in my plate? And if there's an appetizer on a napkin, what goes on the right hand? Where does my pin go? Where does my nametag go? Like there's so many little stresses that are just unnecessary and make us look super awkward and amateur," Ocampo Serrano said.
"I feel like for students it is just valuable to get those little things out of the way," she continued. "So we can focus on people remembering us for the things we say and what we stand for, instead of, like, the little mistakes that we might do when we're in public events."•
Please enable JavaScript to view this content.