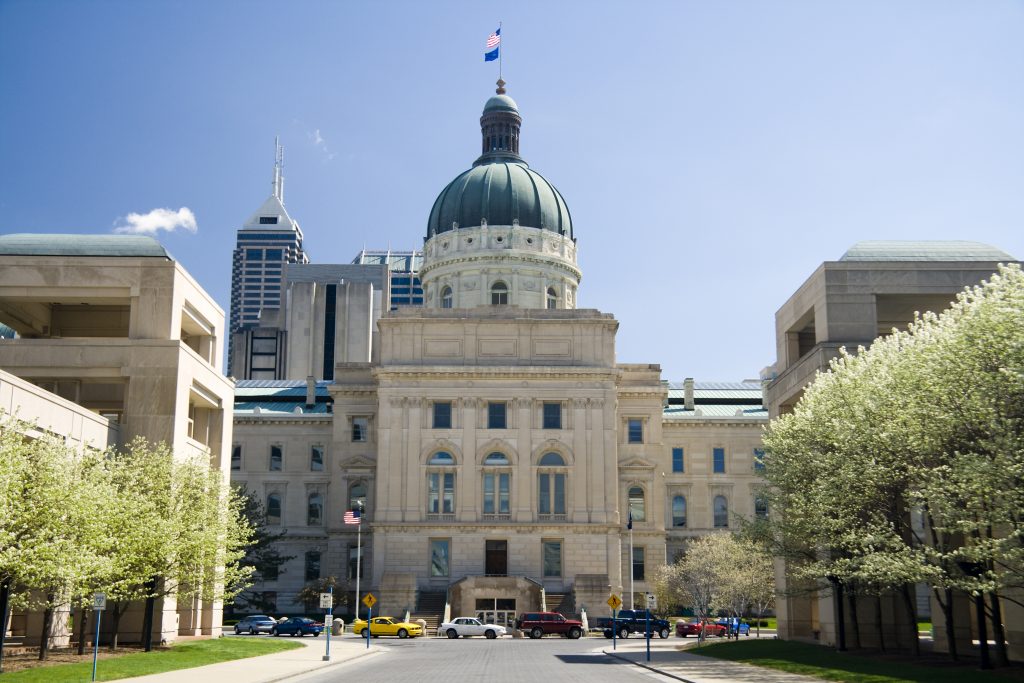 Indiana's lottery expects to send a whopping $361.7 million to state coffers, up 4% from last year's payout but down from a pandemic-era record-high.
"As proven across multiple years, we will work hard to maximize revenue returns to the state and support our shared mission," said Donald Redic, interim chief operating officer for services provider IGT Indiana. He spoke at a Tuesday meeting of the State Lottery Commission.
IGT Indiana is the contract operator of the Hoosier Lottery, handling product development, marketing, sales and distribution services.
The lottery expects to make $1.7 billion in sales by the end of the fiscal year, which ends June 30, according to Redic. That's up 1.6% compared to last year.
Scratch-offs made up the bulk of those sales at $1.3 billion, but were down 4% from last year, he said. Draw games, in contrast, were just $436 million of total sales but were up 21%.
After prize claims, lottery retail commissions and operating expenses, the lottery expects to net $387.5 million — a 5% increase. That's above an agreed-upon minimum net income, so IGT Indiana will not pay a penalty intended to make the state whole.
It's also above an incentive net income mark, above which the state and IGT Indiana split extra money. The operator expects to earn a $19.4 million bonus this fiscal year.
Surplus money returned to the state goes toward retirement and pension funds for police, firefighters and teachers, as well as to lower the motor vehicle excise tax by as much as 50%.
Though gaming officials celebrated the year's high revenue and sales, they cautioned that three multi-state, billion-dollar jackpots — which boosted revenue — weren't stable elements for future budgeting and planning.
"You still don't know how the multi-state jackpot games are going to run [or] what big runs are going to happen," Executive Director Sarah Taylor told reporters after the meeting. "So it's important not to overestimate, because the state takes us into account for their budgeting."
"The big jackpots carried the day," commission chair William Zielke said during the meeting. "And I think as we go through the business plan here today, that gets to be a key issue for us, is to look at what the scratch-offs are going to do for us and what we're going to do with, quite frankly, an old product that has to be new and innovative."
IGT Indiana said it plans to focus on launching new games, using pop-culture and holiday themes to get "light" and lapsed players participating more often, and so on, according to a presentation of the operator's 2024 business plan.
Another kind of innovation lottery — and other gaming — officials have for years examined is digital.
A bill legalizing online an online lottery and other gaming activities didn't get a hearing this year, but lottery officials said they spent the recent legislative session working on relationships.
"We used this session really to educate and inform members of the General Assembly about what we do here at the lottery, talking about those give-backs, talking about where we fit in," External Affairs Director Jared Bond said. He also spoke with industry representatives "to become better partners with our retailers."
Stroud told reporters that the lottery would continue to refrain from proactive lobbying on iLottery.
"They're the decision makers," she said of lawmakers. "We're here to provide information. We're always happy to answer questions. And if that changes, and we become more advocates, we're happy to engage with them to share the reasons why."
The Indiana Capital Chronicle is an independent, not-for-profit news organization that covers state government, policy and elections.
Please enable JavaScript to view this content.