As election security continues to be a hotly debated topic two years after the 2020 election, Indiana's secretary of state says a plan to double the number of post-election audits this year is another step toward assuring voters that the state's election results are accurate.
Indiana in 2020 launched a pilot program to conduct post-election audits in five randomly selected counties, after the Legislature passed a law in 2019 allowing the "risk-limiting audit" pilot.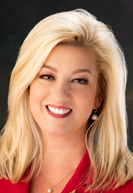 Last month, Secretary of State Holli Sullivan announced that the state would conduct post-election audits in 10 counties after the general election in November, along with four after this week's primary.
"I think the most important part of my responsibility now is to ensure all Hoosiers know that their votes are accurately counted and that the proper election procedures are followed," Sullivan told IBJ.
In a separate election-security measure, the Legislature this year passed a law requiring all electronic voting machines in the state to have an attachable external printer—called a voter-verified paper audit trail, or vvpat—by 2024.
Some voter groups have pushed back against the paper-producing machines, saying they allow ballots in an audit to be counted via a QR code rather than by hand. The Secretary of State's Office denies those claims.
Sullivan also denies charges by Democrats that she is expanding and promoting the audit program to garner votes for her own election campaign.
A risk-limiting audit uses statistical evidence to determine the accuracy of election results. It manually checks a randomized sample of paper-voted ballots against the initial machine readings.
The state partners with the Voting System Technical Oversight Program, or VSTOP, at Ball State University to conduct post-election audits. VSTOP trains election officials how to conduct the audit, and it runs the statistics software used to randomly select the ballots that are being hand-checked.
The additional audits planned for 2022 come at no extra cost to the state, Sullivan said. The already-approved and funded contract with VSTOP covers the roughly $117,000 cost to conduct 14 post-election audits this year.
Sullivan said VSTOP works with election officials to make the process go smoothly. The five 2020 audits gave Indiana a foundation of experience, she said, and VSTOP has been working regularly with election officials and vendors at annual conferences.
"Since we started with a smaller number and [are] now doubling, I think we've done our due diligence to make sure that we are ready to take on more audits," Sullivan said.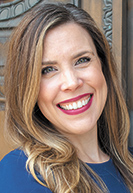 Marion County was one of the first counties to pilot the risk-limiting audits. Marion County Elections Director Brienne Delaney said the process can be done in about a day and is not an additional hindrance on election workers.
"If you prep your stuff [well], it actually doesn't take very long to do the audit," Delaney said.
To qualify as a candidate for a risk-limiting audit, a county must either use paper ballots or have a paper trail for at least 10% of its voting machines.
Marion County is one of a handful of Indiana counties that uses paper ballots with a ballot-marking device that voters use to mark on a screen. The paper ballot is then tabulated using an optical-scan voting machine.
In the audit, the county selects a race and the software determines the sample size of the ballots, based on a risk-limiting percentage. The ballots then have to be numbered, and the system randomly selects ones to be pulled and hand-counted.
"It'll say, 'Pick ballot 9, 57, 72, 73, 100'—you know, you have to go through, you have to go find those exact ballots. And it's completely random," Delaney said.
If the results of those random ballots match what was recorded for the election, the audit is declared a success.
Delaney said more audits statewide can help ensure election security, and that the effort is not a political ploy.
"I think this just adds one more public-facing piece. … It gives me more, more confidence in elections," she said.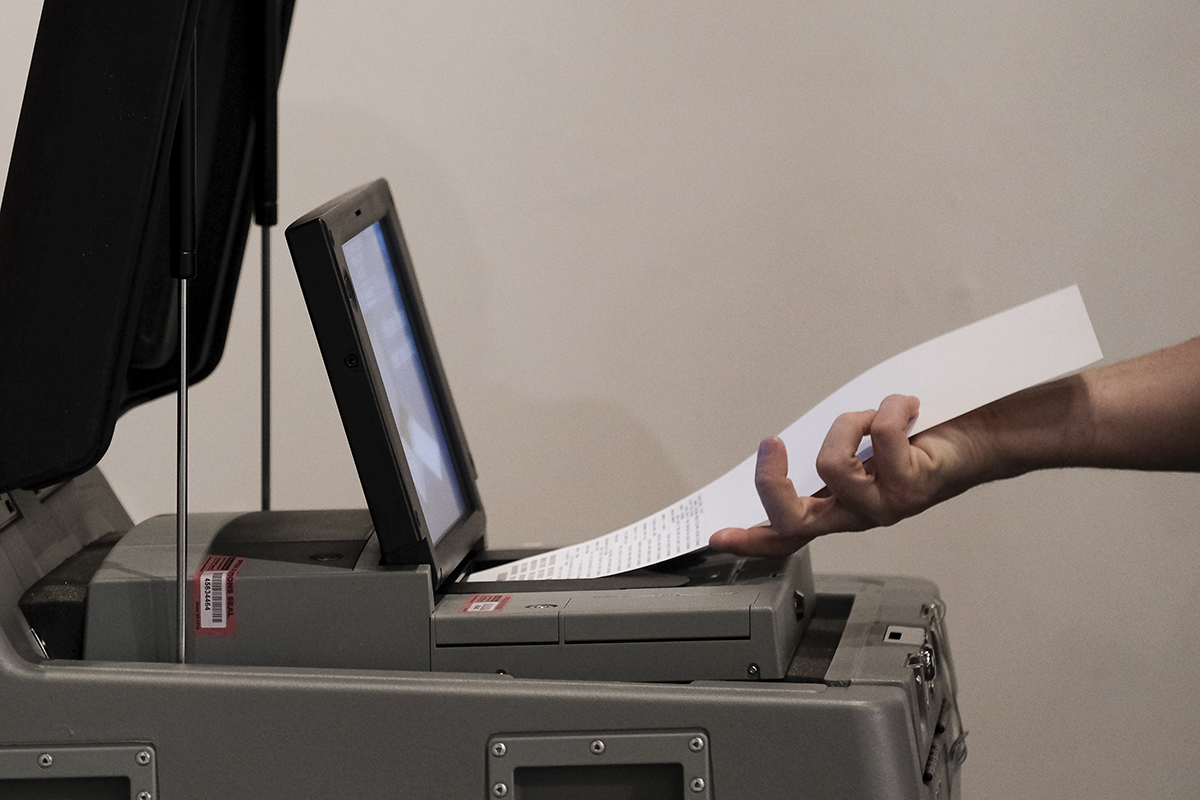 More paper trails soon
More than half of Indiana's 92 counties use direct record electronic, or DRE, voting machines, which provide no paper record of votes cast. That prompted the law that requires electronic voting machines have vvpat printers.
The vvpat records votes on a roll of thermal paper that stays inside the machine, similar to a cash register tape. Voters can look through the clear window on the voting machine after voting to see their selections on paper.
Most counties that use electronic machines have installed vvpats for at least 10% of their voting machines, making them eligible for an audit, Sullivan said. Adding vvpats to all machines would further streamline the auditing process, she added.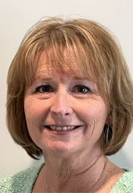 Hamilton County was part of a pilot group to get vvpats. The county did not go through an audit in 2020, but Hamilton County Elections Administrator Beth Sheller said voters who used the vvpats liked being able to see their votes.
Sheller was involved in assisting other counties with 2020 post-election audits, including Marion and Brown counties.
"It just gave me the surety that, yeah, everything is working the way it's supposed to. And, yeah, it was really interesting to be involved in, and I hope we continue to do it," she said.
Some voting rights groups have argued that the thermal paper record in vvpats is difficult to handle and tedious for audits and recounts and that the vvpat technology circumvents hand counting.
Indiana Vote by Mail, the Indiana League of Women Voters, and Austin, Texas-based Free Speech for People have urged the Secretary of State's Office and legislators to reject the plan to have all counties install vvpats.
Susan Greenhalgh, senior adviser on election security at Free Speech For People, said vvpat ballots do not have to be counted by hand and instead are scanned by a QR code on the slip of paper. She cited a 2019 contract in which the Secretary of State's Office, when first purchasing vvpats, also bought 10 items labeled "audit scanners."
"It doesn't matter what the voter looks at that says, 'Yes, I voted for Alice,' because that's not what's being audited. What's being audited is what's in the QR code," Greenhalgh said.
But Sullivan said claims about scanning QR codes for audits are not true and that every ballot from a vvpat will be counted by hand.
The scanners purchased in 2019 were items that work as ballot rewinders, she said. During an audit, an election worker can tell the vvpat machine to find a certain ballot and it will automatically rewind to that ballot, which will then be hand-counted.

A political stunt?
Following Sullivan's announcement to double post-election audits, the Indiana Democratic Party called the move an "election year stunt" to increase her chance of election.
"This sad attempt to save her election chances to appeal to an extreme base again shows an Indiana GOP without a plan for the state's future—just shallow partisan maneuvers," said Drew Anderson, spokesperson for the Indiana Democratic Party.
This is the first time Sullivan is running for her secretary of state seat; she was appointed by Gov. Eric Holcomb last year to fill the vacancy left by former Secretary of State Connie Lawson, who left office early.
As a non-elected incumbent, Sullivan is up against three Republican challengers in a race that will be decided by delegates at the Indiana Republican Party state convention in June.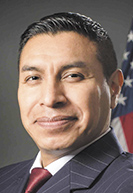 One of her top opponents, Diego Morales, has especially taken a more-conservative stance in his campaign. His top platform is increased election security and transparency.
Morales, who worked for the Secretary of State's Office and as an aide to then-Gov. Mike Pence, is advocating for election audits in every county and stricter vote-by-mail rules.
He said election integrity is a top issue for voters, following the 2020 election.
"How can we secure our elections? How can we increase voter confidence? What I hear every day on the campaign trail is election integrity," Morales said.
He also said many initiatives Sullivan is promoting, such as vvpats and increased audits, should be credited as starting under Lawson's tenure.
Sullivan denied that her decision to double the audits was related to this election year. She also said it doesn't discount her statements last year affirming that Indiana's elections were secure in 2020.
"Nationally, there were concerns, and it was on the news a lot. Indiana wasn't in the news," she said. "We had a safe process, but we're going to continue to safeguard it because Hoosiers deserve our attention to do that."•
Please enable JavaScript to view this content.