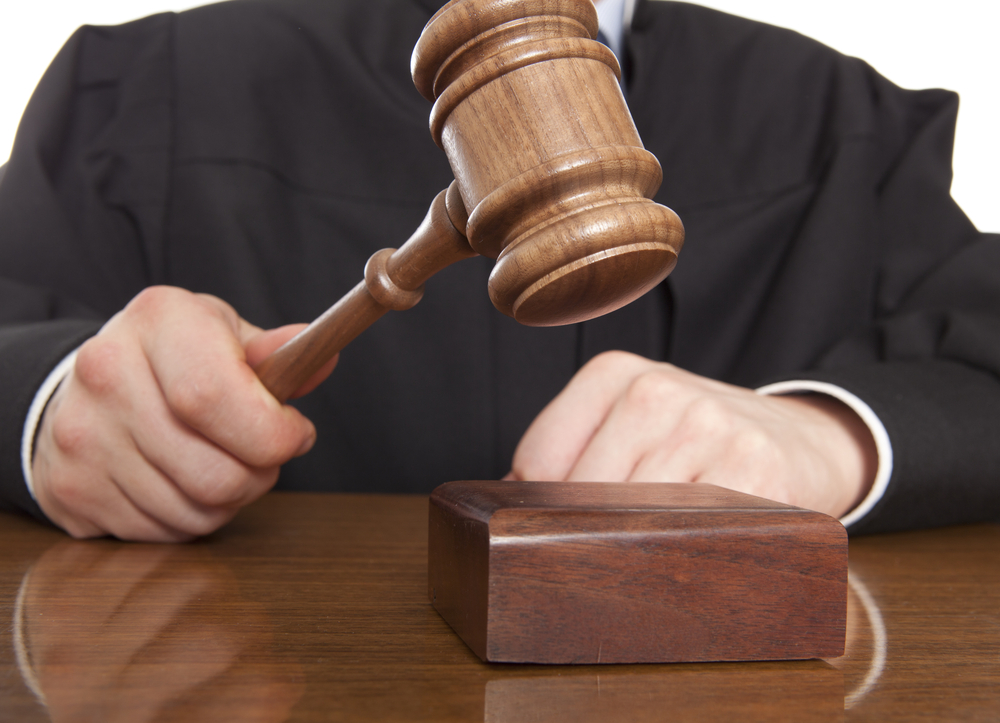 The Indiana Supreme Court has denied transfer to a sex offender registration case, issuing a published opinion admonishing the appellant for abusing the appellate system and the clerk's office staff.
The trial court had dismissed Eric Mapes' challenge to his sex offender registration requirements as barred by res judicata, prompting an attempted direct appeal to the Supreme Court. The high court transferred the case down to the Court of Appeals of Indiana, which dismissed the appeal for failure to timely file an appellant's brief.
"We now deny transfer and issue this published order to caution Appellant that continuing his pattern of misuse of motions practice, and his misuse of Clerk's Office resources and abuse towards its personnel, will likely result in the Court restricting his filings and his communications with Clerk personnel," Chief Justice Loretta Rush wrote Feb. 9 in Eric J. Mapes v. State of Indiana, 21A-MI-2489.
The high court went on to detail the 10 COA or Supreme Court cases Mapes has initiative since July 2019, including the instant case. Those cases have included at least 140 distinct filings, all by Mapes.
Of those cases, only one survived to a decision on the merits while six were dismissed, two were transferred because they were filed in the wrong court, and one was an original action in the Supreme Court that was dismissed for seeking an inappropriate remedy.
"His cases have also consistently involved procedural or substantive deficiencies," the order denying transfer continued. "… Moreover, many of Appellant's filings are repetitive, immaterial, or otherwise abusive of the judicial process … ."
In addition to the transfer petition, Mapes filed five other documents with the Supreme Court in January, including two filings seeking Rush's recusal and a copy of a proposed civil complaint against her.
But the justices took particular issue with Mapes' conduct toward the clerk's staff.
"… (T)he Clerk of this Court reports that Appellant has for several years engaged in a pattern of repeated, lengthy phone calls to Clerk personnel — typically daily or more frequently, and typically 20–30 minutes at a time — with questions that Clerk staff cannot answer, or simply venting about his cases," the order says. "And on at least one occasion (August 11, 2021), Appellant during one such call directed an unacceptable and explicit epithet at the Case Manager he was speaking to.
"Such calls are not good-faith efforts for Appellant to receive appropriate information regarding the status of a case; they serve only to prevent Clerk personnel from addressing legitimate business for other filers."
The justices stressed that they were choosing not to impose protective restrictions on Mapes "at this time."
"However, the Court cautions Appellant that if he continues similar abuse of motions practice and of Clerk's Office personnel and resources, such restrictions will likely be ordered against him — for example, rejecting without opportunity to cure for any filings that do not comply strictly with the Rules of Appellate Procedure, and limitation to written communications with the Clerk's Office," the order says.
"… Being duly advised, the Court DENIES the appellant's petition to transfer jurisdiction. All other pending matters are DENIED AS MOOT. However, Appellant is CAUTIONED that further abuse of the appellate process will likely result in imposition of restrictions. No petition for rehearing is permitted."
Please enable JavaScript to view this content.