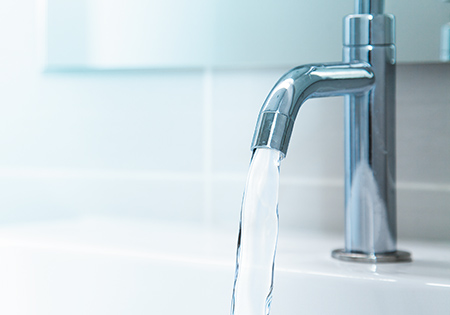 It's a resource Hoosiers can easily take for granted: water. It seems so abundant in a state bordered by a lake and a river, and where rainfall is regular and often excessive.
But in other parts of the country, the water supply is closely watched. The Southwest is particularly susceptible to frequent droughts, and in the western half of the country generally, water policy is a higher priority than in the eastern half.
Recent data predicts severe water shortages in many parts of the United States over the next 50 years, particularly in the West and Southwest. Though the data doesn't list Indiana as a high-risk state, Hoosier lawmakers, utilities and water policy lawyers in recent years have begun to look more closely at supply and demand.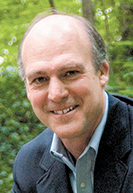 Legislation passed by the General Assembly in 2019, for example, ties certain funding sources to evidence of effective water study and communication. Meanwhile, some of the state's biggest utilities have begun efforts to increase collaboration so that water resources might be shared.
"We need to understand water resources, the sources and the uses and, in some respects, predict demand and future uses and understand the implications of those," said Bill Weeks, a clinical professor of law at Indiana University Maurer School of Law. "The policy solutions will follow from there."
National outlook
In a recent article published by the American Bar Association Section of Environment, Energy, and Resources, Florida A&M University College of Law Professor Robert Abrams highlights data predicting that by 2070, 32 percent of all counties in the United States will be at a high or extreme risk for water shortage. Right now, only 10 percent are.
Though some Indiana counties are labeled as high risk, the state is largely seen as at moderate risk for a water shortage by 2070, though some counties have only a low risk. Compare that with Texas, where the overwhelming majority of counties are predicted to be at extreme risk.
Speaking with Indiana Lawyer from his Florida office, Abrams said there are two central reasons for predicted water shortages: growing populations and climate change impacting issues such as rainfall and snowpack. When a shortage does occur, four main areas are affected: concentrated populations, agriculture, ecosystems and energy.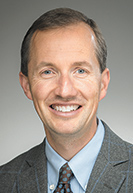 Agriculture is the biggest consumer of water, Abrams said, but areas of concentrated populations must have sufficient water supply. If a city needs more water, it might be taken from the ag sector.
Ecological water shortages can be particularly problematic because of the impact they can have on wildlife and nature, Abrams said. But the energy sector has less of a water supply issue as "clean energy" options are developed that use little to no water.
Given Indiana's moderate-risk outlook, the state generally focuses more on water quality than on water quantity, though the two are closely related. Indiana's water quantity issue is often excess water, said Bruce Huber, a professor of law at the Notre Dame Law School. When there's too much rain or flooding, sewer backups can occur, which can create runoff into water supplies. Then, Huber said, you have a water quality problem derived from excess quantity.
A state issue
Water law is predominantly a state law issue, Weeks said, though David McGimpsey, a partner at Bingham Greenebaum Doll LLP in Jasper, said water policy in eastern and western states, respectively, tend to be similar: in the East there's riparianism, and in the West there's appropriation.
Indiana has been taking a serious look at its water law over the past six to seven years, said Sen. Ed Charbonneau, R-Valparaiso. Charbonneau was the author of the 2019 water bill, Senate Enrolled Act 4, and is the Statehouse leader on water policy discussions.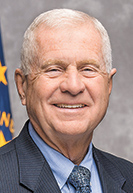 The idea of SEA 4, Charbonneau said, is to better coordinate how utilities and other water stakeholders communicate. Right now collaboration is limited, he said, but there are opportunities for utilities to share resources and control costs.
Under SEA 4, the Indiana Finance Authority is tasked with dividing the state into study areas, and the stakeholders in those study areas must attend at least one meeting each year to discuss issues such as projected water demand and needs, as well as the "prudent management of water resources." Water-related funding from the IFA is dependent on a showing that a utility participated in these meetings.
Also, SEA 4 requires utilities to conduct an annual study of their nonrevenue water — the difference between water that enters a utility's distribution system and water that reaches and is billed to customers. The results of the audit — which are also tied to IFA funding — can be used to make infrastructure decisions, Charbonneau said.
However, Dan Moran of Citizens Energy Group in Indianapolis said nonrevenue water isn't always tied to leaky pipes. Citizens, for example, doesn't charge Indianapolis firefighters for the water used to put out fires. Other utilities provide all municipal departments with free water services. Those are nonrevenue water uses that aren't tied to infrastructure, he said.
Predictions and planning
Generally, investment in water infrastructure is long overdue, environmental lawyers say. In the eastern half of the country, water infrastructure systems tend to be about 25 years older than those in the West, Huber said.
But according to Moran, Citizens' director of water quality system control and planning, full infrastructure replacement can take years or even decades. What's more, water is a capital-intensive utility, Moran said, making money a major consideration.
At Citizens, water planning is done on short- and long-term bases, Moran said. In the short term, there are issues such as drought planning. Central Indiana suffered a drought in 2012 that led to water restrictions. Since then, Citizens has helped develop intermediate steps short of a total watering ban in the event of another drought.
Long-term planning tends to focus more on the use of data and historical information to predict water needs, Moran said, and those predictions form the basis of Citizens' plans to optimize its resources. One plan currently being implemented is the development of the Citizens Reservoir from a quarry that will be able to pump 25 million gallons of water a day into neighboring Geist Reservoir.
Citizens also takes an active role in the collaboration championed by SEA 4, Moran said. The Indianapolis utility participates in the Central Indiana Drinking Water Collaboration that brings together utilities in a nine-county area to discuss water needs and possible resource sharing.
Further study
As policymakers develop water sustainability plans, McGimpsey said data will likely play a major role. Artificial intelligence and machine learning can help predict where trouble spots might be, he said, and that information will impact collection and distribution systems.
Indiana is also in the midst of studying storm water, with the Storm Water Management Task Force holding its first meeting Aug. 27. The task force was created in SEA 4 with the goal of studying ways to manage runoff that isn't absorbed by the land, Charbonneau said.
"I don't know if there has been any bill that we've dealt with on the water issue that has had a vote cast against it," the senator added. "That is impressive, and it goes to prove the importance of having everybody at the table working together."•
Please enable JavaScript to view this content.