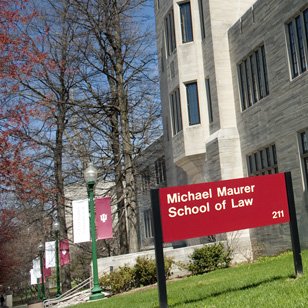 Indiana University's vice president for research said he plans to step down from the role next June and return to the classroom. Fred Cate has led IU's research initiatives for nearly eight years.
As vice president for research, Cate is responsible for research development, administration and compliance for the university's research enterprise. He is also a distinguished professor and C. Ben Dutton professor of law at the IU Maurer School of Law, and a senior fellow in the Center for Applied Cybersecurity Research.
"As one of the nation's premier research universities, IU has world-class researchers who drive innovation, and Fred's advancement and support of their work have been instrumental," IU President Pamela Whitten said in written remarks. "IU faculty have realized great success in recent years in competing for sponsored awards. Much of this success and advancement is because of Fred's leadership."
IU said Cate will return to a faculty position at the IU Maurer School of Law on the Bloomington campus in the fall 2024 semester.
IU said its research portfolio grew under Cate's leadership, with more than $732 million in sponsored funding for research, instruction and service in the 2022 fiscal year.
"I am privileged to have had this opportunity to work with a superb team in the Research office and dedicated researchers throughout IU to advance discovery and creativity for the people of Indiana and beyond," Cate said.
The search for a new vice president of research will begin immediately.
Please enable JavaScript to view this content.