Three Court of Appeals of Indiana judges are up for retention this fall, which means Indiana State Bar Association members are voting on whether they'd like to see those judges return to the bench.
The ISBA 2022 judicial retention poll is now open to its members and will be distributed via email. Members are invited to vote "yes" or "no" on the question of whether the following jurists should be retained in the 2022 General Election:
Court of Appeals of Indiana Judge Paul D. Mathias
Court of Appeals of Indiana Judge Nancy H. Vaidik
Court of Appeals of Indiana Judge Leanna K. Weissmann
Members of the Indiana Supreme Court and Court of Appeals face a retention vote in the first general election that occurs at least two years after their appointment, then every 10 years after that. No members of the Indiana Supreme Court are up for retention in 2022.
The ISBA surveys its members on appellate judicial retention to help Indiana voters "make an informed decision about their vote to retain a judge."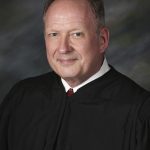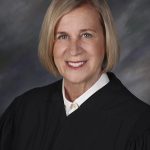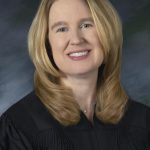 In addition to the yes/no vote, an optional anonymous comment section will be available for survey takers to provide a performance evaluation of the judges. Judges that are being evaluated will receive a copy of the comment sections, but no record of them will be maintained.
"Lawyers are uniquely qualified to evaluate members of the judiciary," the ISBA said Tuesday.
Results from the survey will be tabulated and shared with the general public and the appellate court on Oct. 10.
This will be the third retention vote for both Mathias and Vaidik, who were appointed in 2000 and retained in 2002 and 2012. Weissmann was appointed in 2020, making this her first appellate retention vote.
The Indiana Supreme Court's Office of Judicial Administration has created a website for Hoosiers to learn more about the judges seeking retention.
Please enable JavaScript to view this content.