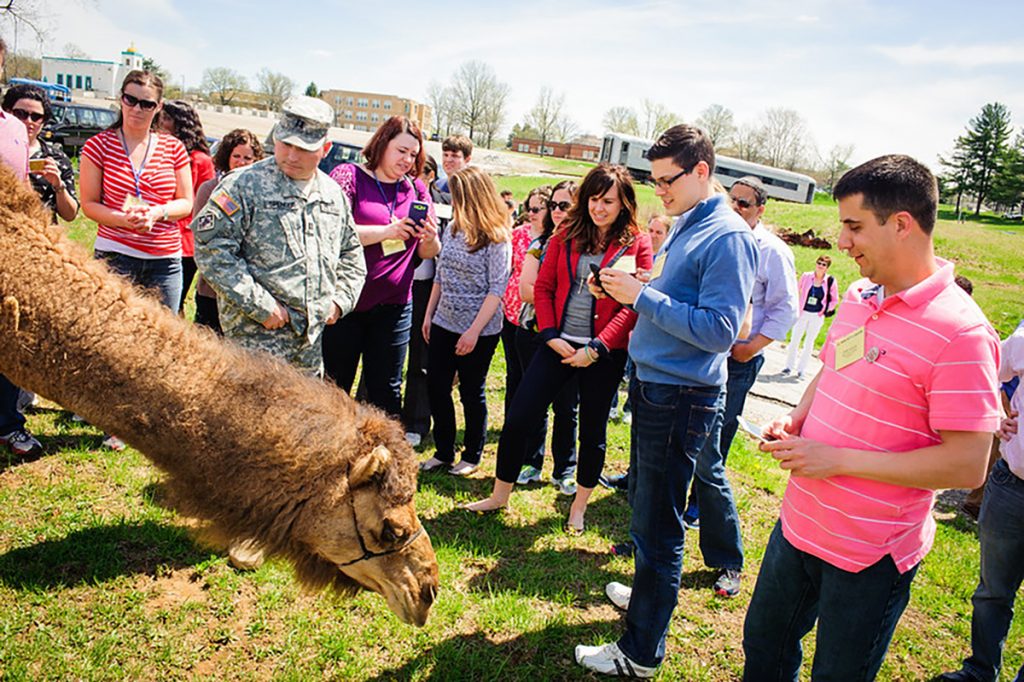 A casual conversation with a former coworker about the Indiana State Bar Association's Leadership Development Academy led to a life-altering experience for Evansville attorney Mallory Deckard.
When Deckard committed to participating in LDA in January 2020, she worked at a large firm in southern Indiana's largest city. By the time she graduated from the program in September 2021, a delayed finish due to COVID-19, she'd already opened her own firm.
"Through the program, I not only met my classmates, but all sorts of attorneys and leaders from all types of communities," Deckard said. "Over that course of time, I decided that something I wanted to do is open my own practice as a solo practitioner. At the time, I wasn't quite sure it was something I could do because of the preconceived notions of being a leader and what success looks like, but all the people in the class I met and the experiences I had gave me the confidence to really take that leap."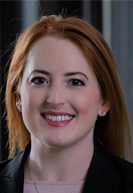 December 2021 marked the one-year anniversary of Deckard's firm.
"(LDA) really changed my life. Not only my practice but my personal life — thinking about leadership, community and having a career I really enjoy," Deckard said.
The ISBA's LDA recently selected its 10th class. The purpose of the program is to "develop lawyers to be informed, committed and involved so that they may be empowered as leaders throughout the Indiana community and in local and state bar associations, and seen as role models in matters of ethics and professionalism."
Typically, around 20 individuals are chosen from an application pool for a class, but due to pandemic concerns, 19 individuals were selected for 2022.
Individuals chosen for LDA attend five different sessions, held in a variety of locations across the state, over a five-month span. The first and fifth sessions are three days long while the middle three events each span two days.
This year, the group will kick off Jan. 13 at Fort Benjamin Harrison in Indianapolis. The class will then travel to the Statehouse in Indianapolis in February, New Harmony in March, the Muscatatuck Urban Training Center near North Vernon in April and conclude in Lake County in May.
Each session, the participants — ISBA members who must be lawyers with zero to 15 years of practice — engage with professionals in the law and prominent speakers with varying backgrounds. Class members engage in panel discussions, group activities and demonstrations with faculty, which includes Indiana Supreme Court justices, Court of Appeals of Indiana and trial court judges, members of the executive and legislative branches of Indiana government and prominent business and military leaders.
On top of the sessions, each class works on a long-term project that often extends past graduation. The most recent class partnered with the Indiana Coalition for Court Access to work on pro se litigant forms on www.indianalegalhelp.org The class updated forms that were already available and also added some new forms.
Individuals also earn CLE credits by participating in LDA.
While a few locations rotate around the state, Fort Benjamin Harrison in Indianapolis and MUTC in North Vernon are constants.
For many, the experience at MUTC is the most memorable. MUTC is recognized as the Department of Defense's largest urban training facility serving the military. It's a real city that includes physical infrastructure as well as a well-integrated cyber-physical environment, an electromagnetic effects system and people. The site supports live/virtual/constructive training, developmental testing and evaluation, among other operations.
On top of getting a tour from the facility and hearing from individuals like now-retired Maj. General R. Martin Umbarger, LDA classes have played paintball at the facility in past years, with Indiana Justice Steven David even getting in on the fun.
One staple of the program, however, will be slightly different this year. Pat Heiny and Mary Jo Clark of Contemporary Consulting had kicked off each class with team-building exercises and servant-leadership guidance in previous years but have since scaled back. Instead, Thought Kitchen will work with the LDA committee and 2022 class during the first session.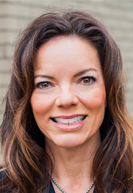 Tonya Bond, partner at Plews Shadley Racher & Braun LLP and LDA chair, has been on the board for the program since she graduated with the inaugural class in 2012. She said graduates are a close-knit group, and those who go through the program establish lifelong relationships with diverse leaders from around the state.
"(LDA) was the first thing I had ever really been involved in, in a group like that, when you really make some connections individually and in a group," Bond said. "I had never been involved with anything with ISBA until LDA, and now I can't imagine not being involved with the bar. What I realized is that lawyers are fortunate in that we really have a voice in our administrative processes. It occurred to me the bar association is a place where lawyers can shape our profession. I felt a little guilty for not being involved previously because there is so much work that can be done in our communities.
"LDA has opened my eyes to how important the work of lawyers and judges is in the state and how we can come together and make big things happen," she said.
Bond listed individuals such as Justice David, ISBA Director of Outreach and Partnerships Catheryne Pully, Court of Appeals of Indiana Judge Melissa May, attorneys Erik Chickedantz, Amy Noe Dudas, Andi Metzel, Séamus Boyce, Dan Vinovich, Jim Riley and Jeff Lind, and retired Allen Circuit Judge Thomas Felts as just a few of the many individuals who have been vital in growing the program throughout the years.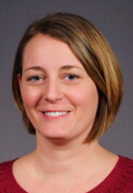 Kristin Owens, CLE director for the ISBA, currently oversees the LDA program. LDA was previously led by Pully, who was mobilized by the U.S. Navy Reserves this fall.
Owens said she's excited for the future of LDA and continuing to build on the successes of the past.
"We think (LDA) is really important," Owens said. "One of our strategic plans as an organization is to be able to provide connections for people. When you have a small cohort like this you are able to really make those connections, not just with legal leaders in your own field, but just kind of become that leader in the community. We kind of see this as a holistic approach. Not only are we helping our members, but we are helping the profession.
"… I think one of the things I'm most excited about is continuing to build on developing leaders and having them be connected in the community; providing curriculum that gives tangible lessons you can take out into the community," she continued. "We want our curriculum consistent and to provide excellent faculty and a unique experience."•
Please enable JavaScript to view this content.