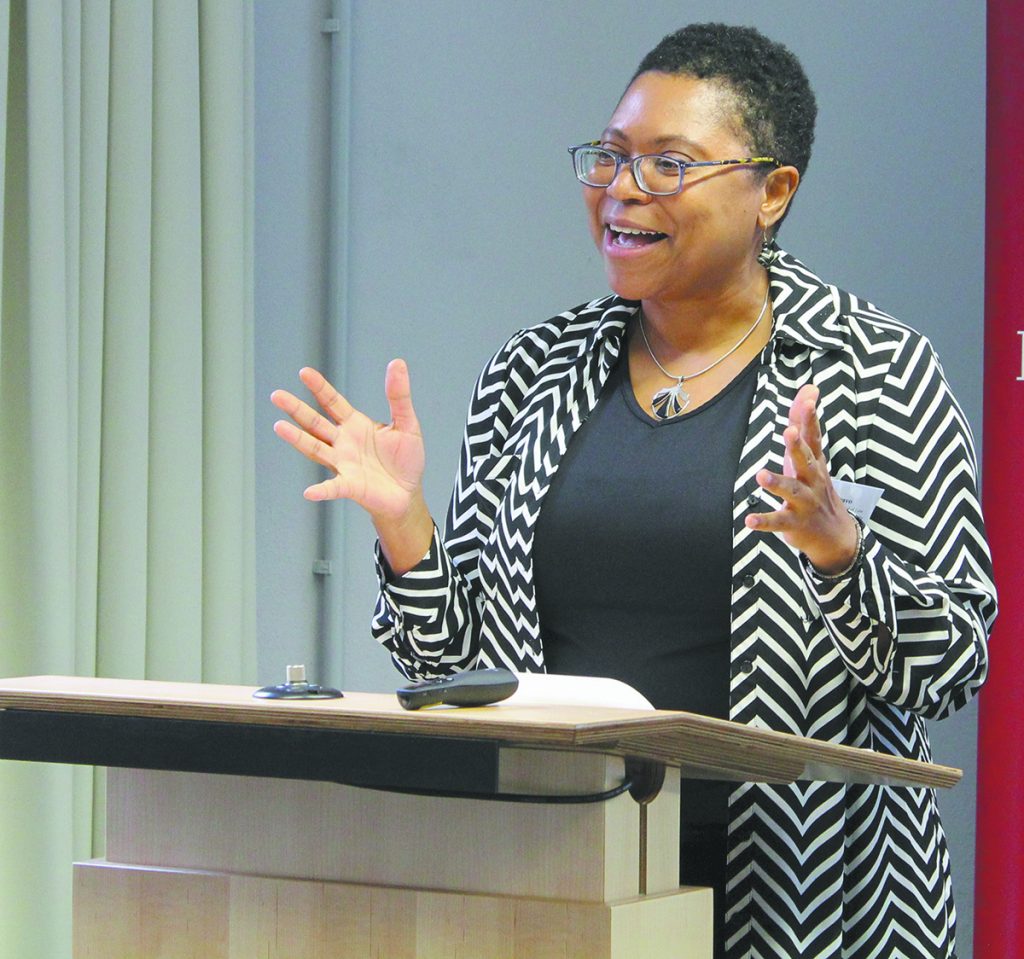 Indiana University Robert H. McKinney School of Law Dean Karen Bravo has been recognized by the Indiana state treasurer with the Sentinel of the Vault Award, presented Sunday as part of the Women's History Month Women's Equity Brunch Series.
Indiana State Treasurer Daniel Elliott selected Bravo for the Sentinel of the Vault Award last month before formally recognizing her on Sunday. The award is given to those who demonstrate an extraordinary commitment to investing in Hoosier lives and who serve as trusted stewards in their respective fields.
"Dean Karen Bravo is a trailblazer, who has dedicated over 16 years to shaping and growing professionals in the legal field, and now serves as the first Black person and second woman to lead as dean of the 128-year-old law school," Elliott said in a news release. "Dean Bravo's career serves as a torch, not only for the legal and academic communities, but the entire Hoosier state. It's an honor to recognize her contributions to Indiana."
Bravo was appointed dean of IU McKinney in 2020 after joining the law school faculty in 2004. She has served in leadership roles both at the law school and on the IUPUI campus.
"One does one's work. You do it because you're committed, and you don't expect recognition, so I am very humbled and excited," Bravo said.
She added that she didn't expect to receive the award and was surprised when she found out a few weeks ago.
"I am just very grateful to the treasurer for this recognition," the dean said.
The other recipient was Allison Barber, president and chief operating officer of the Indiana Fever.
"To be in company with her is an honor," Bravo said. "It is an honor that my work is being seen."
Please enable JavaScript to view this content.