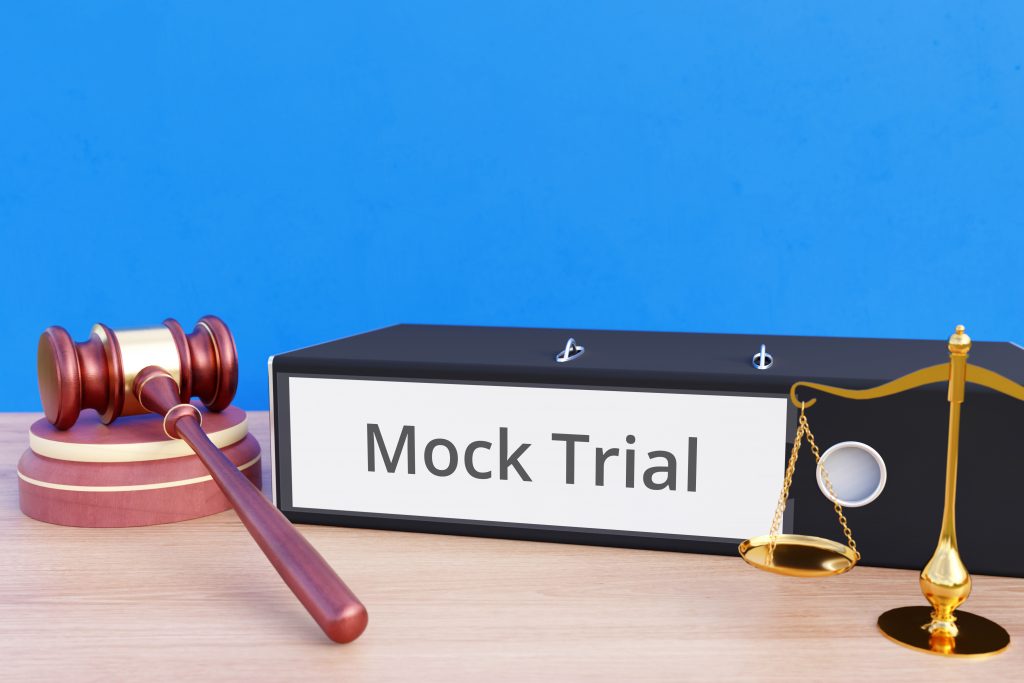 Indiana legal professionals are invited to volunteer as judges in the Indiana University–Purdue University Indianapolis Mock Trial Invitational next month.
Hosted by IUPUI's undergraduate team, the mock trial competition will gather more than 25 teams from across the country at an in-person event Nov. 12-13 at Indianapolis' new Marion County Community Justice Campus.
"Mock Trial depends on local judges, attorneys, and law students to make the program a successful growth opportunity for undergraduate students," Sara Berge, a 1L at Indiana University Robert H. McKinney School of Law and president of the IUPUI mock trial team, told Indiana Lawyer in an email. "This tournament is also an excellent opportunity for undergraduate students interested in law school to gain exposure to our local legal community."
Teams will consider the case of Ari Felder v. Koller Campbell Air, LLC, a negligence suit brought by the spouse of Morgan Felder, who died while riding as a passenger in an aircraft owned by Koller Campbell Air. The plane deviated from its planned route and crashed.
One morning and one afternoon round will take place on each day of the competition. Breakfast, lunch and parking will be provided on both days.
Saturday's morning round will be held from 9 a.m.-12:30 p.m. and its afternoon round from 2-5:30 p.m. Sunday's morning round will be held from 8:30 a.m.-noon and its afternoon round from 1:30-5 p.m.
Volunteer judges do not have to volunteer for every round. The minimum number of judges currently needed for each day is as follows:
Saturday morning: three judges
Saturday afternoon: 10 judges
Sunday morning: 15 judges
Sunday afternoon: 17 judges
Those interested in volunteering must sign up online by Nov.11. Questions may be sent to [email protected]
Please enable JavaScript to view this content.