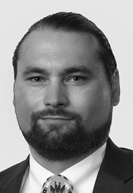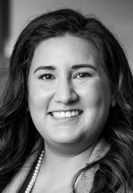 Appropriate for the Native American Heritage Month of November is a discussion about the presence of Native Americans in Indiana. The state includes the ancestral homelands of the Miami, Potawatomi, Piankeshaw, Wea, Kickapoo, Eel River, Delaware and Shawnee. Today, the resiliency of Indigenous peoples continues and the tribal presence in Indiana is growing. Miami and Wea descendants continue to practice tribal traditions. The Pokagon Band of Potawatomi Indians operates a casino in South Bend. The Eastern Band of Cherokee Indians from North Carolina recently purchased the Caesars Southern Indiana Casino in Elizabeth, Indiana.
The rise in tribal presence offers new economic and legal opportunities, the greatest of which is the partnership between the Pokagon Band and the city of South Bend. Recently enacted legislation will help foster this partnership and enhance negotiations between the Pokagon Band and city. Specifically, the General Assembly ratified the Tribal-State Compact and passed House Bill 1441 (authored by Rep. Ed DeLaney) to extend full faith and credit to tribal court orders.
The compact is a product of negotiations between the Pokagon Band and the state, conducted under the Indian Gaming Regulatory Act (IGRA). Indian tribes are sovereign nations that are permitted to operate gaming activity on tribal lands immune from state regulation. IGRA was passed to establish a framework for tribes and states to negotiate compacts to acknowledge Class III gaming on tribal lands. Through this process, the state may negotiate for revenue sharing if bargained for in exchange for a meaningful concession. The compact provides that the Pokagon Band may operate Class III gaming under a zone of exclusivity in exchange for the Pokagon Band making an annual payment to the state at the rate of 8% of the "net win" at its gaming facility.
The compact also acknowledges that the Pokagon Band may partner with the city of South Bend "to help fund operations of such local government agencies as the Band and the City may determine." Indiana Code § 4-29.5-19-1. The city and local businesses are well-positioned to transact with the Pokagon Band to supply goods and services to the band's casino. Often, Indian casinos bring economically stimulating benefits to neighboring communities, particularly employment opportunities for non-Indians. There is great potential for economic development for both parties. Proactive consulting and respect for tribal sovereignty will be essential to kickstarting any negotiation between the parties.
Full faith and credit will serve as a backbone to these partnerships. Full faith and credit can motivate investment into the Pokagon Band's gaming operations because it closes loopholes between different sovereigns. Non-Indian parties can enter into partnerships with greater assurance that legal issues will not be swept under a jurisdictional vacuum. The waiver of sovereign immunity is typically at the forefront of these negotiations. Indeed, the Legislature provides for the waiver of state immunity in cooperative agreements with federally recognized tribes.
Partnerships between the Pokagon Band and local units of government can and should expand beyond tribal gaming. For example, many Indigenous nations are becoming strong participants in the hemp and marijuana market. The 2018 Farm Bill (Act of Dec. 20, 2018, Pub. L. No. 115-334, Agriculture Improvement Act of 2018) creates a process for tribes to govern the production of hemp under their sovereign laws. Tribal businesses in the hemp industry, if structured appropriately, can benefit from the same legal protections as the tribe itself, namely immunity from liability and taxation. This creates an enormous opportunity for a non-Indian business to partner with an Indian tribe through a joint venture agreement and become clothed in the tribe's sovereignty. The key to this corporate structure is for a tribe to create a holding company that serves as a political subdivision of the tribe — just like a state or municipal economic development corporation. The Eastern Band of Cherokee Indians manages its Caesars Casino through such a holding company, EBCI Holdings LLC. Notably, however, the Caesars Casino does not operate pursuant to a tribal-state compact, but rather pursuant to state law.
Another benefit of partnering with an Indian tribe is favorable lending programs. The state of Indiana desires to grow its manufacturing position in comparison to other states. Through a venture with an Indian tribe, a non-Indian business in the manufacturing sector can receive preference in a procurement process and become eligible for government contracts under Section 8(a) of the Small Business Act (15 U.S.C. § 637). Financial institutions in Indiana can participate by loaning capital to ventures that may emerge in the state. However, commercial lending and transactions in Indian Country are complicated and should not be pursued without competent counsel. Issues pertaining to tribal sovereign immunity, collateral restraints and tribal commercial laws are but a few issues that should be considered.
The opportunities discussed in this article are just a glance into the range of possibilities that can come from partnering with Indian tribes in Indiana, the land of the Indians.•
• Travis Lovett (Echota Band of Cherokee Indians) and Che'lee John (Diné, Navajo Nation) both have experience practicing federal Indian law. Lovett is an associate at Krieg DeVault and John is an associate at Hoover Hull Turner. Opinions expressed are those of the authors.
Please enable JavaScript to view this content.