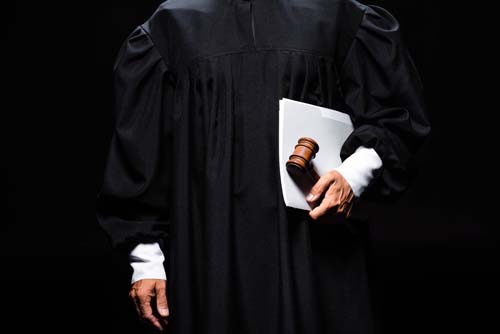 The Indiana Supreme Court has appointed a judge pro tem to Vermillion Circuit Court after the sitting judge resigned from her position last week.
According to a Friday order, Vermillion Circuit Judge Jill D. Wesch notified the high court that she was resigning from the bench effective Dec. 16. In November, Wesch told The Clintonian stepping down was an "extremely difficult decision," but she felt it was best for her and her family.
Senior Judge Robert M. Hall is now serving as judge pro tem until further notice.
Gov. Eric Holcomb is currently accepting applications for the open position. Qualified applicants should complete and submit the judicial application by no later than 5 p.m. on Jan. 6, 2023.
Wesch was appointed by Holcomb in 2018 to succeed retired Judge Bruce V. Stengel. Prior to taking the bench, Wesch was chief deputy prosecutor, and had worked in the prosecutor's office since 2015.
Hall will be entitled to compensation for his service, paid by the state, computed at the same rate as the regular judge commencing from the effective date of his appointment, pursuant to Trial Rule 63(D).
Please enable JavaScript to view this content.