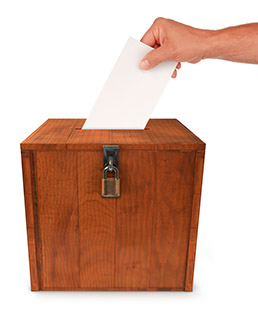 Just one week remains until the 2022 General Election, when Hoosier voters will decide who they want to put in office.
Dozens of candidates are vying for elected seats in a number of county prosecutorial and judicial races. Following is a breakdown of the contested races and each candidate's latest campaign finance reports.
Unless otherwise noted, the amounts listed are the totals of each candidate's contributions and receipts by the end the third quarter of 2022, including in-kind contributions, loans and cash donations.
Prosecutor race by county
LaPorte***:
John Lake* (D): $9,823.00**
Sean Fagan (R): $2,945.00**
Perry:
Jason R. Hoch* (D): N/A**
Samantha Hurst (R): N/A**
Spencer***:
Dan Wilkinson (D): $5,262.39
Megan Bennet (R): $8,094.09
Starke***:
Autumn Ferch (D): $6,100.00
Leslie Baker* (R): $2,490.00
Circuit Court race by county
Delaware (Circuit Court 1)***:
Amanda Dunnuck (D): $30,310.00
Judi L. Calhoun (R): $19,924.00
Superior Court race by county
*Incumbent
**Most recent filings accessible to Indiana Lawyer as of Nov. 1, whether from the pre-primary reporting period or without response upon request
***Physical report not provided
Please enable JavaScript to view this content.