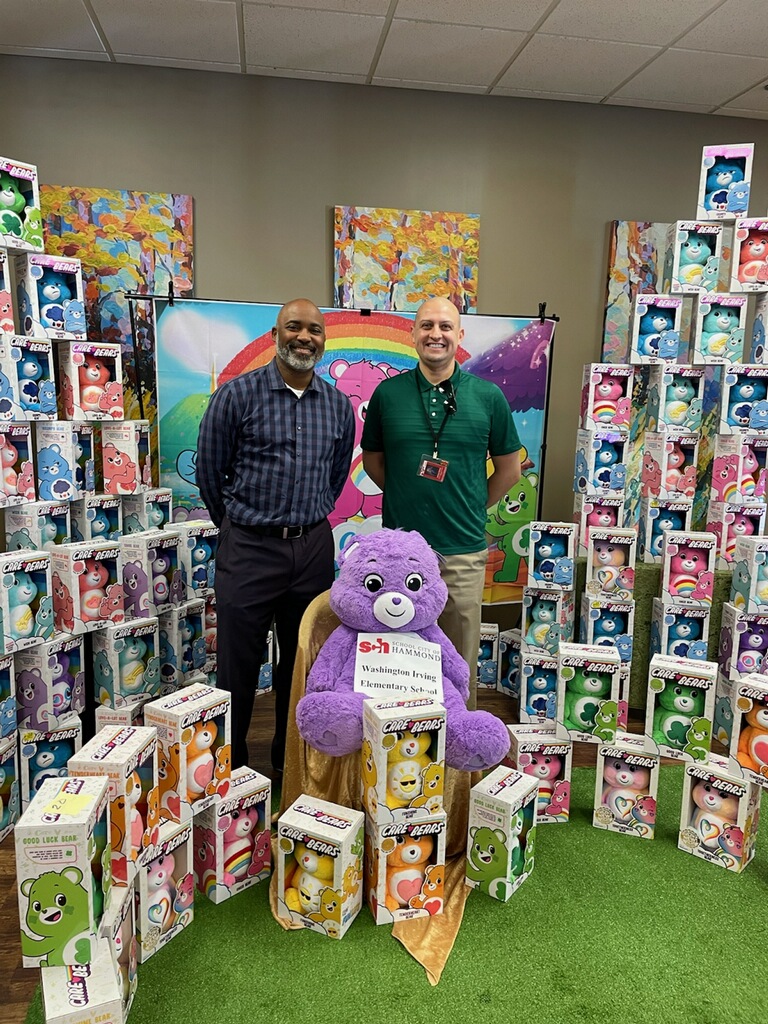 Attorneys from the Lake County Bar Association took a break from the law to spend part of Thursday morning at Washington Irving Elementary School in Hammond, where they handed out 114 Care Bears to third-grade students and taught youngsters the importance of being kind.
The initiative, coordinated by the bar association's Outreach Committee, was in support of Care Bears Share Your Care Day. Each year on Sept. 9, the brightly colored grizzlies spotlight their mission to spread caring and sharing by encouraging their fans to demonstrate caring, sharing, love, friendship, acceptance, fun and happiness every day.
"I have tried to instill a message and spirit of home and faith as we face the challenges in our local community," said Lake County Bar President Angela Jones. "I know that if we can make a difference in the lives of people, especially children, then our efforts are not in vain."
Along with distributing the bears, attorneys Shontrai Irving, Renee Ortega and Steven Sersic spoke to more than 100 students about the ways that lawyers show they care about people in the community. Then asked about the ways they care for their families, friends and neighbors, the children had many suggestions, including helping a younger brother with his homework.
"It is important for lawyers to give back in many ways other than just in the courtroom and acknowledge that the public is not necessarily aware of the ways that local lawyers make a difference in their respective communities," said Irving, chair of the Outreach Committee.
Please enable JavaScript to view this content.