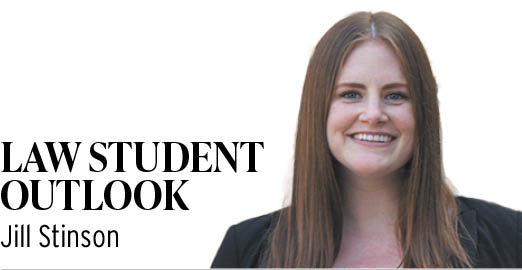 In the wake of the 2022 midterms, news outlets and social media platforms are buzzing with reports of the various feats achieved in this election. To name a few: President Biden and the Democrats broke the tradition of the president's party losing big in midterm elections, Arkansas and Massachusetts became the first two states to elect women to serve as both governor and lieutenant governor, and Florida elected the first member of Gen Z to Congress. One of the most inspiring results — and perhaps a driving factor for all of the above — is the surge of young voters who cast their ballots this November. Especially when it comes to voting, young people are frequently touted as apathetic; we don't care about politics and we're politically disengaged, they say. However, as the youth vote continues to grow, I hope our parents, neighbors, bosses and leaders come to see that this could not be further from the truth.
Though we will have to wait for the official data from this November's midterms, researchers are already indicating that turnout among young voters was historic — the second highest midterm turnout in nearly three decades, according to one study. The Center for Information and Research on Civic Learning and Engagement (CIRCLE) at Tufts University estimates that 27% of people ages 18-29 voted in this year's midterms. In the last 30 years, the only midterm election with a higher turnout among this same age group was in 2018, with 31% casting votes.
Of course, voter turnout is historically higher in presidential election years, and 2020 was no exception; CIRCLE estimates that half of people ages 18-29 voted in the 2020 presidential election, which is one of the highest turnout rates among this age group since the voting age was lowered to 18. IUPUI's own voting statistics certainly reflect this trend of increasing turnout among young voters — in fact, we far surpassed the national average, with 68.1% of eligible IUPUI students voting in the 2020 election, up from 56.5% in 2016. We won't know for some time if the school kept up with the trend this year, but if my wait in line to vote at University Library is any indication, I would guess our turnout numbers are continuing to climb.
Now, numbers can generate a graph, but they can't paint a picture; these statistics show us a trend, but they don't show us its cause. Surveys and studies have indicated that those under 30 are actually more likely than older age groups to experience barriers to voting, such as lack of transportation, inability to take time off work or living out of state for school. So perhaps the appropriate inquiry is how 18-to-29-year-olds are overcoming these barriers, and why they have chosen to make this effort now as opposed to in previous election cycles.
From a practical standpoint, the rise in voters under 30 corresponds with the increase in registered voters in this age group. In 2020, 85.9% of IUPUI students were registered to vote, up from 81.8% in 2016. This makes sense, as IUPUI implemented an action plan this fall with the specific purpose of continuing to increase student participation in the democratic process. Rather than tasking students with going out and participating in this process on their own, though, a key component of the school's plan was bringing the process to the students. Throughout the fall semester, IUPUI hosted multiple events on campus for voter education and registration, and students also had the opportunity to vote in University Library on Election Day. Given the barriers to voting that younger age groups commonly face, allowing students to participate in elections at a location where they will already be during the week has surely enabled more young people to vote.
Voter registration efforts were apparent in Inlow Hall, as well; the Indiana University Robert H. McKinney School of Law Women's Caucus hosted a voter registration drive in early October, giving students and faculty the opportunity to register or update their registrations in time to be eligible to vote in the November midterms. Women's Caucus President Priya Malik, a 3L, shared the caucus' motivation for holding the drive: "We were inspired by the renewed public attention toward our legal system and the role that Supreme Court justices, state Supreme Court justices, local judges and prosecutors play in defining our rights," she explained.
"Where deciding complicated matters of constitutional law might have been seen as far-removed from the average voter," she continued, "recent events have shown us quite the opposite — that voters have the power to catalyze politicians, elected judges and other candidates for office into manifesting their position to defend or repudiate certain rights."
To Malik's point, voters obviously cast their ballots for candidates whose policies and views match their own. With this in mind, another possible explanation for the rise in the youth vote is that, over time, the pool of candidates has grown to include more who reflect young people's values — in fact, this year's midterm pool in numerous races was more diverse than in previous years. Many people in the 18-29 age group (myself included) want to see a more representative makeup of elected officials, and as the "firsts" in this year's midterms show, our votes may be achieving just that.
At the same time, Malik's explanation alludes to a process that has been under increased scrutiny over the last several election cycles: judicial nominations. From the Supreme Court's overturning of Roe v. Wade this summer to the pending lawsuits over President Biden's student loan forgiveness plan, the federal judiciary has become the battleground for some of the most divisive issues across the country. Given that the judges deciding those cases are appointed, potential voters may not view these issues as something they can actually vote on, as Malik mentioned. However, as the margins by which judges are confirmed have drastically narrowed, it has become clear just how critical voters are to the nomination process by electing the senators who will vote on the nominees.
Where confirmation votes for Supreme Court nominees used to be unanimous (see Justices Stevens, O'Connor, Scalia and Kennedy), they are now almost entirely along Senate party lines (see Justices Gorsuch, Kavanaugh, Barrett and Jackson). Considering how narrow the majority is in the current Senate (not to mention that the makeup of the incoming Congress is still being determined as I write this), truly any senatorial election in a given year could be the one that tips the scale. In this sense, in states where U.S. Senate seats were on the ballot this November, voters had the power to influence the fate of President Biden's judicial nominees. Indiana was one of these states, and I cast my vote with the knowledge that the candidate I chose (if elected) would play a part in determining the makeup of the federal judiciary. Given the substantial implications of disputes recently before federal courts, I voted for the candidate I believed would confirm judges who would resolve these disputes in the way I desired. This rationale drove many other people in my generation to vote, especially considering the fact that it is the younger generations who will have to live with the implications for decades to come.
While many young people voted in order to have their say on these national issues, others, disheartened by empty promises at the federal level, were driven to the polls by state and local elections instead.
"What's interesting is I wasn't going to vote at all," said Morgan Robinson, a 2L at IU McKinney. "I, like many other young people, was really frustrated. After the Dobbs decision, for example, I was frustrated because there was very little movement in Congress to protect abortion in any way; instead of doing something, it seemed like abortion just became a political campaign point instead of something that anyone actually cared about."
However, a conversation with one of her professors reminded Robinson how crucial local elections can be, too: "I remembered how important the local politicians are, even if the federal politicians seem like they're putting on a show. From there, it came down to using my vote to elect local leaders who I knew were going to protect people's rights." Embracing this newfound resolve, Robinson cast her ballot for the first time as an Indiana voter.
No statistic, story or study can pinpoint a reason for the increase in youth voter participation, but perhaps that is the beauty of our electoral process; when we all enter the ballot box for our own reasons, our government is more likely to represent a wider range of ideals. Even without a definitive explanation for the growing youth vote, one thing is clear: Young people are making sure our voices are heard, and we are not going anywhere.
__________
Jill Stinson is a 3L at the Indiana University Robert H. McKinney School of Law. Opinions expressed are those of the author.
Please enable JavaScript to view this content.