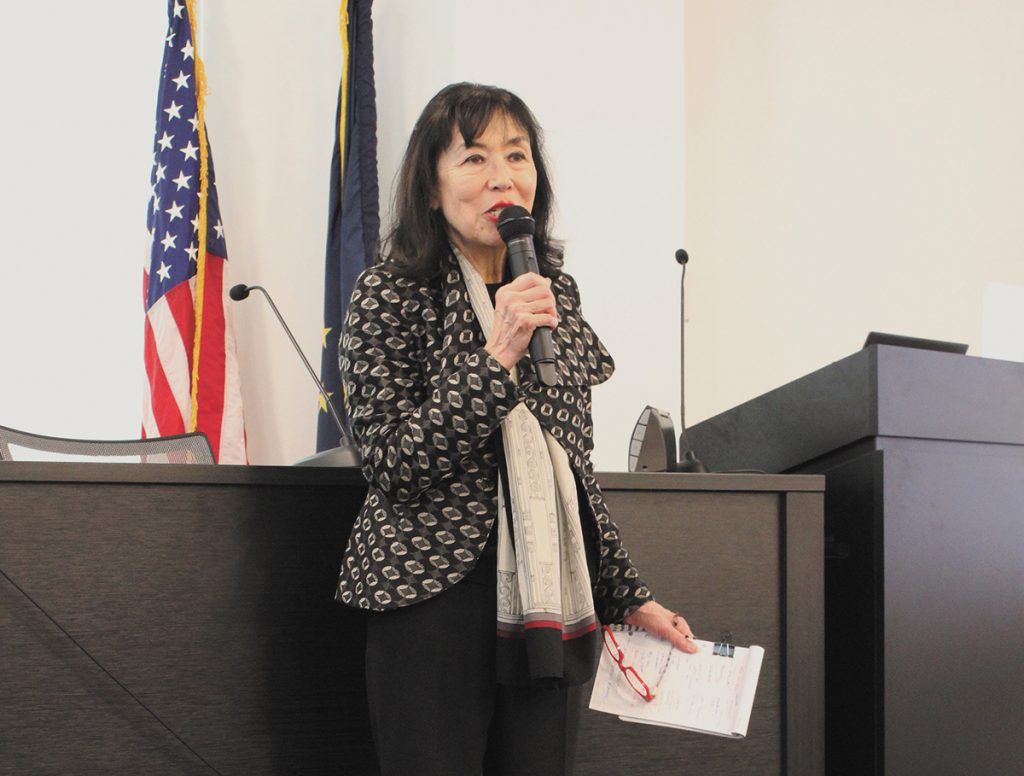 The Asian Pacific American Bar Association of Indiana hosted a CLE event this month to honor its members' ancestors and remember their past. May marks the two-year anniversary of the COVID-19 Hate Crimes Act, signed amid growing attacks on Asian Americans. It is also Asian American Pacific Islander Heritage Month.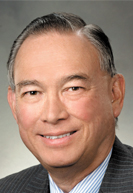 After a 2019 showing of "And Then They Came for Us" — a documentary examining the Japanese American internment camps of World War II — at the Central Regional Conference for the National Asian Pacific American Bar Association, Senior Judge Michael Witte, APABA-IN president, reached out to the Korematsu Institute and asked if Karen Korematsu would like to be the featured guest at an event for the Indiana association.
Karen is the daughter of Fred Korematsu, the named plaintiff of the U.S. Supreme Court Korematsu v. United States decision that held that compulsory exclusion of citizens — specifically, Asian Americans — during times of war was justified to reduce the risk of espionage. The Korematsu decision was repudiated in dicta in the 2018 decision in Trump v. Hawaii.
Karen agreed and traveled from California for the event, hosted May 4 at the Indianapolis Bar Association headquarters. The committee for the event hosted panelists, gave a screening of "And Then They Came for Us" and welcomed Korematsu as the guest speaker.
One of the committee members, Nicholas Huang of Frost Brown Todd LLP, said the event was important in the current climate.
"We want to take this opportunity to educate our local population on the state of affairs as it relates to Asian Americans, and we believe that this opportunity to feature this documentary, to invite Dr. Korematsu, will help with education as a starting point to create discussion," Huang said.
Another committee member, Libby Yin Goodknight of Krieg DeVault LLP, said APABA-IN is a small but mighty group, so it meant a lot to have Korematsu there.
"This transcends just our culture. It's for everyone," Goodknight said.
Activism
While Karen is Fred Korematsu's daughter, she wasn't always aware of his fame.
When she was 16, she learned from a friend during a presentation that her father is the Fred Korematsu of Korematsu v. United States.
"And when I asked him, he just simply said, 'It happened a long time ago,'" Karen said. "And what he did, he thought he was right and the government was wrong."
Fred Korematsu resisted a military order to report to a relocation center in 1942 and was arrested. While in jail, he let the American Civil Liberties Union represent him to challenge the constitutionality of the government's order.
In 1944, the U.S. Supreme Court ruled 6-3 that the Japanese American internment camps were of "military necessity" and not based on race.
Almost 40 years later, evidence came to light showing the Department of Justice had intentionally suppressed evidence from government intelligence agencies that Japanese Americans posed no military threat to the U.S. The reports included those from the FBI under J. Edgar Hoover that were never previously presented in court.
A federal judge eventually overturned Fred's conviction and cleared his name, but the Supreme Court decision still stands as precedent. However, in dicta in the Trump v. Hawaii decision, Chief Justice John Roberts wrote, "Korematsu was gravely wrong the day it was decided, has been overruled in the court of history, and to be clear 'has no place in law under the Constitution.'"
Karen went on to become the founder and director of the Korematsu Institute, which seeks to educate and remind people of the past.
"It seems like history keeps repeating itself," she said. "We're supposed to be learning the lessons of history so that doesn't happen. But people have very short memories and different issues come up."
Still fighting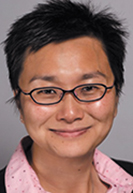 Annie Chey-Sluss, corporate counsel for Cummins Inc., spoke on the panel about her experiences as an American of Chinese descent and being part of the LGBTQ+ community.
"If I cannot sit in the seat here to be at the table and make sure that someone in a similarly-situated situation can be here to fill my seat, my goal is to continue to pull those seats out for those who are underrepresented so they can have their voice," Chey-Sluss said.
She added that it's important to have that representation, because hate is still spreading.
According to the Federal Bureau of Investigation, hate crimes with bias against people of Asian descent went up 167% between 2020 and 2021. And NBC News reported in January 2022 that anti-Asian hate crimes had risen by 339% over the previous 12 months in America.
Recently in Indiana, a woman was federally indicted for a federal hate crime after she allegedly stabbed an Indiana University student of Asian descent on a bus.
In her own life, Chey-Sluss recalled an incident when she and her wife were leaving a Pacers basketball game and somebody yelled, "Go back to your country."
"I was obviously offended because A., I was born in Chicago, and B., I wouldn't have anywhere else to go," Chey-
Sluss said.
Convention coming
The National Asian Pacific American Bar Association is planning to host its annual convention this November in Indianapolis. However, it was revealed at the APABA-IN event that there had been talks of moving the convention elsewhere due to recent legislation passed in Indiana that convention leaders viewed as discriminatory, as well as a bomb threat against the Indy Reads bookstore for hosting a drag story hour.
"Some groups within the organization did voice opposition for the convention," Chey-Sluss said. "Do you have it in Indianapolis due to the political climate with the legislation coming out of Indiana, the abortion bills, trans bills? And I said, 'I understand that, but we just really need your help. We need you to come here to Indiana and help amplify our voice so that we can build a more inclusive community.'"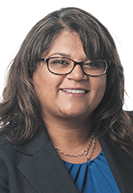 One of the other panelists, Lake County Judge Rehana Adat-Lopez, is Indian and came to the U.S. with her parents from Uganda.
Adat-Lopez said her family was forced to flee Uganda.
"They basically had to leave the place they called home, and they lost everything," the judge said. "We're fortunate that the United Nations stepped in and several other charitable organizations stepped in and helped kind of get us to safer places."
Adat-Lopez recalled staying with her parents, grandparents and other family members in Italy and ranking where they wanted to go. They all made the same rankings in the hopes of sticking together, but they were ultimately separated between England, Canada and the U.S.
Adat-Lopez and her family were sent to Fort Wayne, where they were welcomed and took part in community activities.
She said her parents most likely experienced discrimination, but they didn't talk about it, and she doesn't remember seeing it.
"I never really heard too much about racism. I'm sure I've witnessed it as a child, but I don't really remember seeing it," Adat-Lopez — the first judge of Asian descent appointed in Lake County — said. "I know growing up, I witnessed it myself and people told me to go back to my country, things of that nature. And I think at that point, I just held my head down and just kept working harder working toward my goals."•
Please enable JavaScript to view this content.