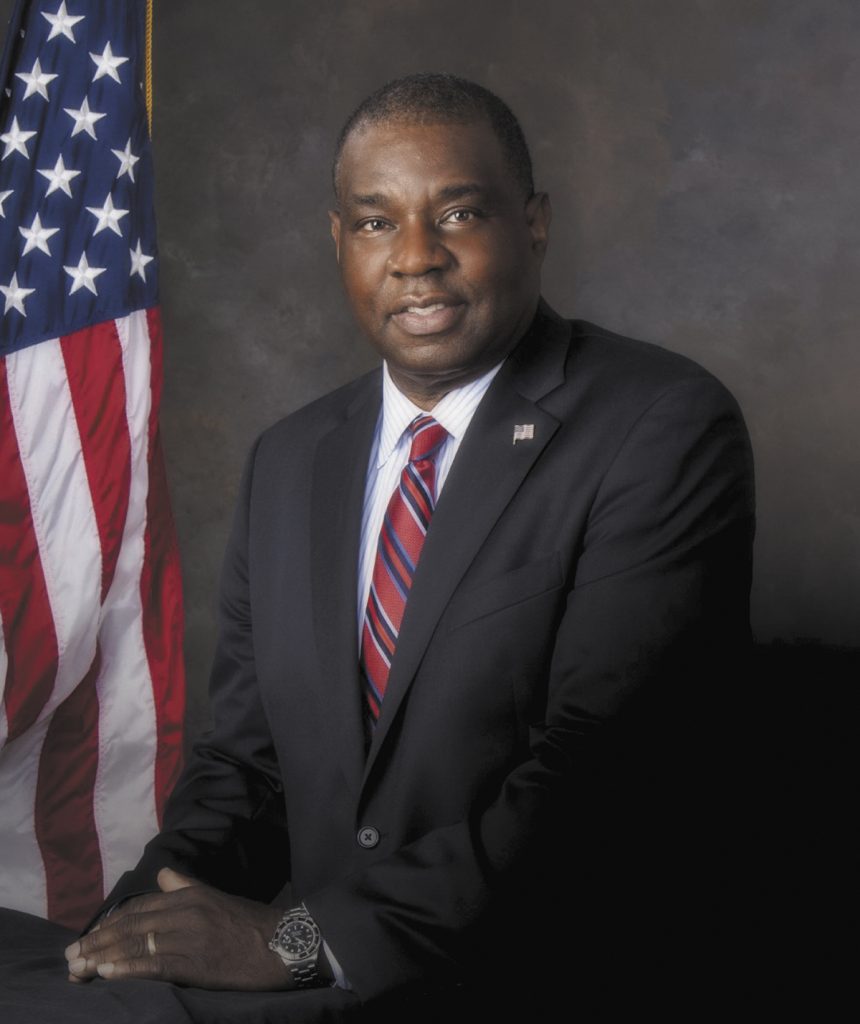 Bernard Carter walked out of law school and into the Lake County Prosecutor's Office 36 years ago, the first step in a trailblazing career. After a few years as the first African American judge elected to the Lake County bench in the 1990s, he was appointed prosecutor in the state's second-largest county and subsequently became the first elected African American prosecutor in the county and in Indiana. He's been elected every four years since, making him among the longest-tenured prosecutors in Indiana. When he's not helping build community in his official capacity, you might find him working on a more personal level through his involvement with Habitat for Humanity.
When you started in the prosecutor's office in 1984, how were you a different person?
At that time I was fresh out of law school, and I quickly came to the realization that the methods used to educate us in the theory of law were not sufficient to prepare me for the practice of law.
What do you think accounts for your long tenure as the elected prosecutor in the state's second-largest county?
I credit my passion for the profession, treating people with respect and caring about making Lake County a safer place to live.
How did your experience as a trial court judge shape how you approached your duties as a prosecutor?
My time on the bench allowed me to review and balance issues from a viewing standpoint. Now as a prosecutor I can do that, but from a charging standpoint.
If you hadn't pursued a legal career, what do you imagine you might be doing?
I've always assumed that I would have pursued a position as a sports agent, most likely for football or basketball players.
What do you like best about your work with Habitat for Humanity and other volunteer efforts?
My favorite aspect of my various volunteer positions is the fact that I can give back to my community outside of the office.
If you could change one law in Indiana, what would that be?
I would alter our OWI laws by allowing the courts to confiscate the vehicles used in the commission of the crime.
What do you most like to do when you have free time?
There are mainly three ways I use my free time: carpentry, fishing or family time.
What's your best advice for someone who aspires to be a prosecutor?
Do your best to make yourself well-rounded and try to understand all types of people from all walks of life.
Who is someone who mentored you, and what did you learn from them?
Henry Kowalczyk, a former elected Lake County prosecutor. After a long career, he joined me when I was first elected to this office. From there he mentored me on how to be an effective prosecutor. Looking back, I could not have had a greater mentor. I've been blessed to have several mentors throughout my childhood, as well as throughout my professional career.
What advice would you give your younger self?
The keys to success are believing in yourself, having passion, loving what you do and holding yourself to the highest ethical standard possible.•
Read more Leadership in Law profiles.
Please enable JavaScript to view this content.