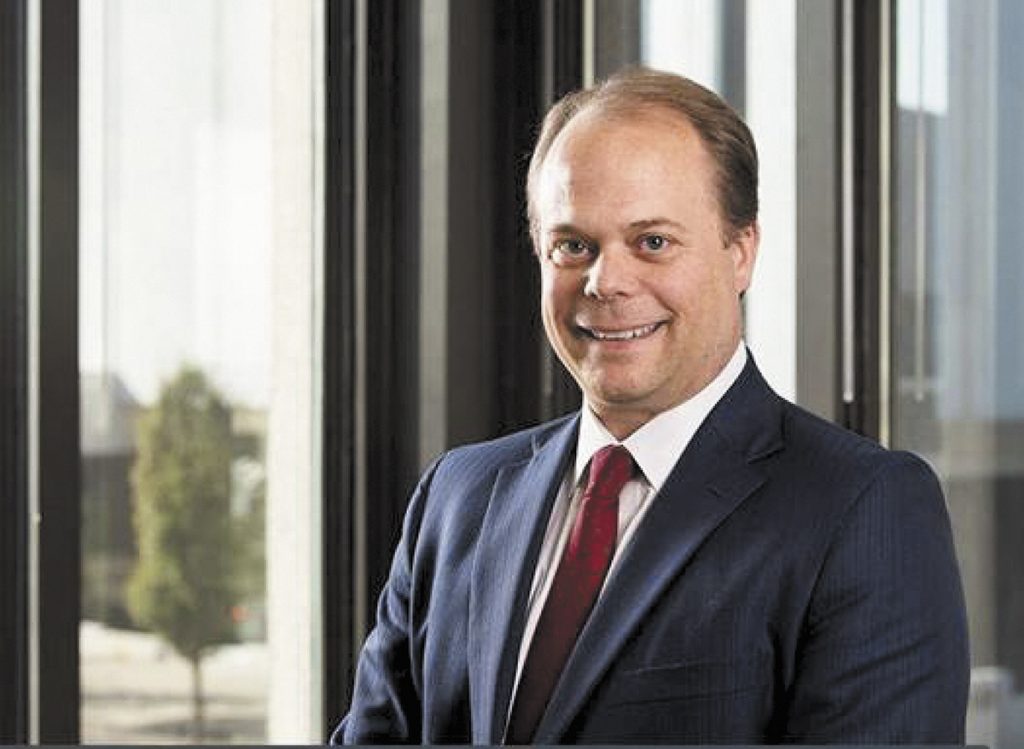 Why has local and state bar membership and leadership been important to you over the years?
My involvement with the Evansville Bar Association and the Indiana State Bar Association has enabled me to work with others to protect and advance principles important to the legal profession. Sometimes in the daily grind of law practice, it's easy to lose sight that when we represent our clients diligently, we also do good for society at large by bringing the rule of law to life. Bar projects and activities are good reminders of our profession's higher purpose.
The Evansville Bar has several intergenerational programs. What's the benefit of doing that?
Law school teaches us how to think like lawyers, but other lawyers teach us how to act like lawyers. One generation teaches the next. Interaction between the generations encourages the passing down of traditions and customs that promote civility, ethical conduct and effective dispute resolution. And it's not just the younger generation learning from their elders. Young lawyers have much to teach their more senior counterparts about subjects ranging from harnessing the power of technology to effective communication in today's world.
What part of your work is most meaningful to you personally?
I love digging into a case, ferreting out the facts, finding the applicable law and weaving it all together into a coherent, persuasive story.
What's your favorite thing about living and working in Evansville?
Evansville is the perfect balance between big city and small town. It's a regional center of commerce for southwest Indiana, western Kentucky and southern Illinois, yet take a stroll down Main Street and you're guaranteed to see familiar faces. Weekends are full of kids' sporting events and church activities, yet there are also plentiful cultural amenities like the Evansville Philharmonic Orchestra and the Evansville Museum of Arts, History & Science. All of this makes for a great place to raise a family.
If you hadn't pursued a legal career, what do you imagine you might be doing?
I grew up on a farm in Washington County where the night sky was clear and filled with stars. When I was a kid, I thought I might become an astronomer, but it turned out that advanced math was not one of my talents.
What's a great piece of advice you've received that makes a personal difference?
Join FFA! In high school, I proudly wore the blue corduroy jacket of the Future Farmers of America. Through FFA, I developed public speaking and leadership skills that have been essential in my legal career.
What advice would you give your younger self?
Get involved in the ISBA Young Lawyers Section. They do really cool stuff!
What do you most like to do when you have free time?
My wife Shannon and I have four kids ages 9 to 15, so most of our "free time" is dedicated to attending their activities like musical performances, speech competitions, wrestling matches and soccer games. We've also traveled with our kids from a young age; the whole family loves to travel, and we've had some memorable trips.
Who is someone who mentored you, and what did you learn from them?
Carl Heldt, senior judge of the Vanderburgh Circuit Court. Over the years I've had cases before Judge Heldt, been a member of his teams for our local Brooks Inn of Court and served with him on the board of the Vanderburgh Law Library Foundation and various bar committees. Judge Heldt sets a great example by devoting his time and energy to improving the legal profession and by always treating everyone with fairness and respect.
What's something you've learned from mentoring others?
Everyone has certain strengths and certain weaknesses. As long as someone makes a genuine effort to capitalize on their strengths and shore up their weaknesses, there will be ample opportunity to contribute and succeed.•
Read more Leadership in Law profiles.
Please enable JavaScript to view this content.