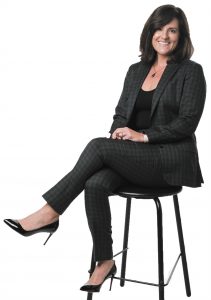 Angela Jones
The Law Office of Angela M. Jones
Stetson University College of Law, 2011
Why did you decide to enter the legal profession?
I had a bizarre experience when I was a fairly young girl. I was at a park and there were some boys killing baby birds with a basketball. It was horrific and I was deeply upset by this. I think that was the first time I realized people could be so bad. It struck a chord for me — one that still resonates today. It's a drive that makes me want to advocate for people (and sometimes animals) that cannot advocate for themselves and really a drive for doing what is right. However, perhaps if you asked my parents they would tell you it's because I like to argue, go against the grain and am strong in my convictions … or I did it because someone told me I couldn't.
I formally committed to the profession about a year after I graduated with my undergraduate degrees. I was sitting in a cubicle at a large insurance company working as a personal injury adjuster. I was working with attorneys day in and day out and decided, yep, I can do this/I can do more. So I sat for the LSAT and went to law school.
Who is someone who has inspired you in your career?
Other than the obvious choices — which would be any woman who has ascended to leadership roles in law such as justices Sandra Day O'Connor, Sonia Sotomayor and Ruth Bader Ginsburg and Indiana's own Judge Nancy Vaidik — on a more local level, I have a team of amazing people in law who always have my back and always take the time to push me forward or help me navigate through this career. That includes, but isn't limited to, Kim Peil, Ron Ostojic, Brandon Kroft, Steve Sersic and Matthew Fech.
What's the best advice you've ever received?
I have two answers here, and these are more quotes that have been repeated to me for a long time that I cling to: It's better to be hated for who you are than to be loved for who you are not, and other people's opinions of you are none of your business.
What makes a good lawyer/judge?
See previous answer. In addition to that, curbing your ego and simply being fair and honest with yourself, clients, judges and other practitioners. Honesty and fairness don't just go a long way, they go all the way.
If you hadn't pursued a legal career, what would you be doing?
I love to read and write, and I love animals. I assume, in some alternative universe, I'd be a writer out in a cabin in the woods with a bunch of dogs, some horses, a goat and maybe a few turtles.
How do you spend your free time?
I spend nearly all of my free time with my kids, husband and my friends. For myself, I read a lot, am an avid runner, play on a women's soccer team and love being out on the water (paddleboarding, boating, you name it).
If you were an animal, what would you be?
I'd be an elephant. They have always fascinated me.
Which superpower would you rather have: invisibility or the ability to read minds?
I'd rather say neither, but if I have to choose then I'd rather be invisible. Sometimes I want to just get a break, and being invisible would certainly do that for me. That, and, what a burden it would be if you could hear what everyone was thinking … especially what they were thinking about you or people you loved. People's private thoughts should remain that.
Tell us about your involvement with the Lake County Bar Association, including your work as president.
What can I say, it was a banner year (personally) as the president of this organization. It started off fighting legislation down in Indianapolis. I testified in the House Judiciary and Senate Judiciary committees. That's something I've never done before and was absolutely thrilled to have the experience. Since then, it's been hosting events, meetings and helping with charitable causes. I've met some of my best friends in this organization. It really is a great group of people to be around and I'm thankful every day to be given this opportunity.
What was it like opening your own firm early in your career?
Hectic, but I'd have it no other way, and I had and have a lot of support. If you asked my first legal boss, Brandon Kroft, and anyone else who supervised me in the past, they would tell you that they always knew I wouldn't be working for someone else, that I should always be working for myself. Whether that is meant as a compliment or not is left for me to wonder. All in all, it was the best decision I could have ever made for myself and my family, and it enabled me to have a velvet green couch in my waiting room and Benjamin Franklin blowing a giant gum bubble as my wallpaper in my bathroom.•
Please enable JavaScript to view this content.