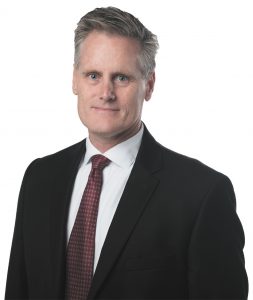 Chuck Schmal
Woodard Emhardt Henry Reeves & Wagner LLP
George Mason University School of Law, 1999
Why did you decide to enter the legal profession?
Growing up, I never thought I would be an attorney. Movies and books concerning the law did not interest me. Even a field trip to Center City Philadelphia to watch a murder trial did not inspire me. In fact, watching attorneys fight over entering exhibits was the most boring day of my life. Plus, I have a fear of going to jail, so I tried to avoid dealing with the law whenever possible. All of my heroes were scientists like Carl Sagan, astronauts like Neil Armstrong or engineers like my dad. I loved learning how things worked and liked taking things apart and putting them back together. It wasn't until I worked as an engineer for Thomson Consumer Electronics (RCA) making televisions that my interest in law was piqued. My cubicle was located next to the office of a patent attorney. He and his assistant took the time to explain patents, trademarks and copyrights to me. I learned that a patent attorney's job was helping inventors with new technology. Part of the job was understanding how inventions worked and explaining to others through the patenting process. From then on, I was hooked.
Who is someone who has inspired you in your career?
I am originally from Philly — yes, the same place where fans throw snowballs at Santa — and I went to law school in Washington, D.C. So, let's just say the cultures of these communities are a little different from Indianapolis. One of the named partners at my firm when I started was Joe Naughton. Joe was the exact opposite of what I was used to. Joe was kind, humble and really cared about doing good work for his clients as well as helping newer attorneys. From Joe, I learned you could be an excellent attorney without being the stereotypical boisterous attorney you see portrayed in the media.
What's the best advice you've ever received?
My football coach in high school would always say, "Make a way, not an excuse." I have tried to follow that mantra when working for my clients as well as in life in general.
What makes a good lawyer/judge?
A good lawyer/judge must be a good listener. Only then can they understand the motivations and goals of clients and other parties. Most tend to view situations as zero-sum games, but that is rarely the case. Many times, a satisfactory result can be achieved by understanding each party's desires or needs.
If you hadn't pursued a legal career, what would you be doing?
I probably would still be an engineer or have attended business school to become a manager.
How do you spend your free time?
Most people who know me would say that I like cycling, lifting weights, reading and spending time with the family. But one thing many people don't know about me is that I like to draw and paint — though poorly. When I have time over lunch, I will sometimes go and draw on the Circle or one of the nearby parks.
If you were an animal, what would you be?
A dog with a big belly — the kind of belly that drags on the floor as the dog walks. One of my daughters has an unhealthy obsession with chubby dog videos. Anything that I can do to make my daughters laugh, I'll do it. I have no shame. My favorite sound is hearing my wife and daughters laugh.
Which superpower would you rather have: invisibility or the ability to read minds?
Being trained as an engineer, which typically attracts introverts, it should come as no shocker that I would prefer invisibility. Most people's thoughts are jumbled or full of things that go unsaid.
How does your background in engineering inform your IP law practice?
A lot of times I work with engineers or other personnel in the technology realm. Working as an engineer, I have a better understanding of their needs, pressures they face and thought processes. Most of the time, they have to deal with completing projects and budgetary concerns. Dealing with a patent attorney is typically low on their list, and anything I can do to make their job easier when dealing with me, I'll do it. Also, being an industrial engineer by training, I recognize the inefficiencies in law firms and I try to correct them.
Tell us about your interest in working with startups/entrepreneurs.
I love working with startups and privately held companies because that is where intellectual property and business objectives strongly intersect. Usually, the business has one key product or service they need to protect, and I enjoying helping them identify those assets and determine the best way to protect their intellectual property.•
Please enable JavaScript to view this content.